Literally speaking, the furniture environment is starting to become more distinguishable from other environments. Transparent chairs are becoming increasingly popular for usage both indoors and outdoors. It features items that are meant to suit a variety of diverse approaches to interior design, and its popularity is growing.
It is both whimsical and pleasantly modern at the same time, which is quite an accomplishment. Keep reading to find out what distinguishes this style from others, the materials that are used, and how to make the most of chairs that have a quality of translucency.
What Are Clear/Transparent Chairs
Clear transparent chairs are simply chairs that are made out of clear plastic. They are usually quite simple in design and are often used in settings where people need to be able to see through them, such as in-office waiting rooms or doctor's offices.
There are many benefits to using clear transparent chairs. One is that they are very easy to clean since there is no fabric or upholstery to worry about. Another is that they allow for better airflow, which can be beneficial in hot weather or for people who suffer from allergies. And finally, they can create the illusion of more space since they take up less visual space than traditional chairs.
PMMA, or polymethylmethacrylate, is a clear plastic often used in place of glass. It is lightweight and shatter-resistant, making it ideal for chairs and other furniture. Clear transparent chairs made from PMMA are becoming increasingly popular due to their modern look and durability.
Clear chairs made from PMMA are strong and sturdy, yet lightweight and easy to move around. They are also shatter-resistant, making them safer than glass chairs.
With their modern look and many benefits, it's no wonder clear transparent chairs are becoming so popular.
History
In the 1970s and 1990s, the translucent style became prominent in interior design. Due to their capacity to generate a sense of harmony in a room, these allegedly eternal furnishings have been popular for years. Plastic, glass, and other materials, as well as their numerous combinations, were utilized regularly.
This theme is distinguished by its adaptability and incorporation into contemporary interiors. The majority of transparent objects created by contemporary designers are tables, chairs, bench seats, and ornamental accents. The Plia foldable chair, designed by Giancarlo Piretti for Castelli Piretti in the 1970s, is one of the most well-known classic designs and a cult classic.
Features
When it comes to finding the perfect chair, many people overlook the importance of transparency. However, transparent chairs have a number of features that make them ideal for any home or office. Here are just a few of the reasons why clear, transparent chairs are the way to go:
The vast majority of see-through chairs are available. Despite the fact that the modern design is made of acrylic plastic, it is a versatile piece of furniture that can accommodate a variety of color tints while remaining translucent.
The artistic transparent chair is popular because it complements any color scheme or design philosophy. Interior designers recommend pairing it with a marble dining table or a rustic, cozy living room. It's understated but appealing enough to work in any modern home.
Excellent for small spaces
Many people who live in apartments or similarly limited spaces want furniture with a more compact footprint.
A clear chair needs very little customization in order to look good in any setting. A translucent chair may make a small room feel more elegant by providing seating without adding excess bulk.
You can't judge a book by its cover, as the old saying goes. The spooky design of the transparent chair gives the impression that it lacks strength, yet this is not the case. Usually, chairs with see-through frames are quite sturdy. The groundbreaking makeover by Starck has made it eco-friendly by using acrylic or even recyclable materials.
To prevent scratches, pets or otherwise, the currently available acrylic clear chair does not need any special protection.
It's a great alternative for people who want a more modern and refined look in their home but don't want to put in a lot of effort to keep it that way.
Transparent chairs are not only low-maintenance but also visually appealing. Clear chairs, as opposed to their wooden or leather counterparts, don't require any specific cleaning products or methods once they've been used.
Compatible with either modern or classic design
A transparent chair is an ideal accessory for any decor. The transparent chair is an enduring object that may readily stand out in a traditional context while also complementing a contemporary or minimalist one.
In a nutshell, transparent chairs are a classic example of modern furniture. Even though it was conceived much earlier, Starck's 2002 plastic design contributed to the transparent chair's list of desirable qualities. For instance, they can be adapted to any aesthetic, are perfect for tiny spaces, have a long lifespan, are scratch-resistant, are simple to maintain, and compliment any design.
There is no more adaptable piece of furniture than the transparent chair, which can be matched to any design in any space in the house.
Materials for Making Clear/Transparent Chairs
Numerous materials are used to construct transparent furniture. The following are common materials for transparent chair construction:
The manufacture of see-through furniture frequently makes use of acrylic, which is a material that is commonly available and popular. It is not very expensive, it has a very long lifespan, and it is simple to preserve in good condition.
This material is incredibly easy to work with and can be molded in a variety of different ways thanks to its malleability. Because it is constructed of plastic, it can be molded into any form, despite the fact that it already has a specific size and shape.
In addition to having the quality of being transparent, acrylic has the ability to be tinted to take on any one of an infinite variety of colors. Acrylic is frequently considered to be a translucent substance; this is due to the fact that it may be colored while yet retaining its transparent aspect. This material is used to manufacture the great majority of different types of chairs.
These are the most common types of furniture that are used in the production of see-through furniture, therefore they serve as good examples of the various kinds of see-through furniture.
Transparent PVC plastic is typically used as the primary material for the construction of these seats. Although it is more cost-effective than other materials, its durability cannot compare to that of crystal, glass, or porcelain despite the fact that it is more widely available.
Clear seats, like the ones found in this style of furniture, are a perfect addition to any room or area that needs to be well-lit and see-through, such as a living room, a storage room, or any other room that has this requirement.
At the moment, PET is the material that is utilized the majority of the time in order to create transparent furniture. This particular kind of material is versatile enough to be applied in a wide variety of settings.
In addition, the beautiful design of these seats makes them suitable for nearly any setting. When compared to other materials, PET has a higher overall safety profile. When constructed from acrylic, clear furniture is suitable for use both inside and outside the home without risk of damage.
Clear glass is one of the most commonly used materials when it comes to the construction of see-through furniture. Because of its low cost, lightweight, and durability, glass is by far the most common material used in the construction of transparent furniture. 
Clear furniture glass comes in a wide variety of styles, but one of the most common is tempered glass. To create tempered glass, heat treatment is an essential step in the manufacturing process. It is robust and does not easily shatter thanks to the unconventional construction that it has. Glass that has been heated and treated to increase its strength is an excellent choice for use in the construction of furniture.
Tempered glass is suitable for use in the construction of furniture due to its resilience to damage from impacts.
Benefits of Clear/Transparent Chairs
In terms of general seating furniture and sofas, it is now possible to use a clear/transparent combination. These pieces are especially suitable for indoor use because they can naturally maintain the appearance of cloudy or clouded pieces. Because they lack any additional decorations, these pieces demonstrate their distinct factor. They are simply designed to allow the occupant to enter. Here are some of the advantages of purchasing transparent chairs:
Aesthetics
Acrylic furniture is gradually becoming the most popular design in the market. It radiates elegance and beauty. It is an ideal and durable material that enables light to travel through, producing the sense of additional space in any place in which it is utilized.
Consequently, interior designers no longer need to rely entirely on mirrors to create space, enabling them to be more inventive. Due to its sleek, trendy, and smooth appearance, clear furniture bridges the gap between modern and classical design, adding a contemporary element to any living room.
It is gaining popularity among our interior designers because to its capacity to reflect certain colors against a variety of materials and textures in any given space, something that a typical wooden object may not be able to do.
Transparent furniture is usually made from resilient and sturdy materials that can withstand rough handling. The furniture is glued to the surface of the chair in order to achieve the desired result. There are special adhesives that are used to attach the chair and the seats can be controlled so that it will remain in place without forming any bumps or holes.
The durability of this type of furniture depends on the materials used to create it. Some of them are made from transparent acrylic, polycarbonate, and glass, while others are made from raw plastic. This type of furniture is capable of withstanding scratches, scratches, and dents. The most durable ones are made of thick materials and form a roof over the chair. One can expect to have it for a long time.
It is now possible to purchase clear chairs which are made from materials that are both clear and light. Such materials are neither durable nor comfortable nor are they particularly easy to clean. This is why it is necessary for one to be very careful and knowledgeable about the clear chairs to purchase.
Of course, do not purchase low-grade materials designed for the purpose of being able to dismantle and reassemble them again. This is why one needs to make sure that they are purchasing furniture that is designed for re-sale. This way, it is sure one is not buying low-grade furniture.
Wide Range of Applications
The transparent chair is a highly adaptable piece of furniture, as it may be utilized both indoors and outside. Transparent chairs are a fantastic choice for adding a minimalistic touch to a dining room, incorporating contemporary aspects into a café, or providing beautiful seating for a beach wedding or reception. Transparent chairs come in a number of shapes and hues, including transparent, white, and translucent.
Clear polycarbonate is used to construct transparent chairs, which avoids age-related fading and disintegration. These chairs can be used for a number of functions because they are constructed from a material that can survive repeated use without degrading in appearance. Here are several of the innumerable instances:
Living Room
Transparent or translucent transparent chairs are prevalent in contemporary and fashionable living rooms today. These are known as "Transparent chairs." They could be composed of acrylic, plastic, or even glass, depending on the design.
Transparent chairs come in a range of sizes and forms, and they can be utilized alone or in conjunction with other furniture. Additionally, transparent chairs can be substituted for conventional chairs. In addition to their sleek and modest appearance, which has contributed to their broad popularity, one of their differentiating characteristics is their capacity to offer beauty to any living environment.
Dining Room
In contemporary dining rooms, Transparent seats are typical. They provide an air of sophistication to any environment and are sleek and trendy. However, why are they so common in dining rooms? Among the causes are the following:
Transparent chairs are portable and lightweight. Therefore, they are perfect for compact spaces or rooms that are often redesigned.
Due to the fact that Transparent chairs are see-through, they will not hinder a view of the room. This is great for small dining rooms or other tight or crowded spaces.
Transparent chairs are affordable and flexible. They compliment the majority of decors and are compatible with a number of table styles.
In addition to being supportive, Transparent chairs are also comfy.
When searching for a pleasant and modern outdoor seat, one might not consider a transparent chair. The following are some of the benefits of employing transparent chairs outdoors:
Transparent chairs are portable and lightweight. Therefore, they are suitable for outdoor events that require a large number of seats.
The materials utilized to create Transparent chairs are waterproof and long-lasting.
Since they can never rust or corrode, they are a perfect choice for any outdoor situation.
Transparent chairs are sleek and contemporary outdoor chairs that bring a touch of elegance to any outdoor setting.
Best Clear/Transparent Chair Designs
There are many different transparencies available for furniture. Plastic, wood, and glass are just a few of the materials used for making furniture. Since all these different materials have different methods and advantages, it can be difficult to find the right transparent furniture item that will suit a client's requirements. There are a few types of furniture that may get anyone's attention of buying:
Clear Folding Chairs
It would be a great idea to place this armless clear chair in the living room or bedroom due to the opulent and inviting ambiance it emits.
The vintage-inspired design and texture of the seats evoke feelings of warmth and friendship in its occupants. Even though it lacks arms, it is one of the most comfortable seats in the room, distinguishing it from the other possibilities.
It is also suitable for usages in other environments, such as the office or the study. This place is optimal for working, reading, and studying. The chair is a fantastic solution for those who wish to relax and spend time with their loved ones.
Clear Plastic Ghost Chairs
This is possibly the most unique piece of furniture. It is a chair coated in clear plastic with metal leg chairs. It is well-liked among those who desire to experiment with the newest fashions and trends in the furniture business and has an attractive appearance.
These seats are also affordably priced and durable. It is easy to maintain and clean than other forms of bistro furniture, which makes it a superior option.
Clear Plastic Armchairs
Clear plastic ghost chairs with arms are best used in spaces where one wants to make a statement. Their design is unique and eye-catching, so they'll be sure to grab attention. Plus, their transparency makes them perfect for showing off flooring or other decors. Despite its little dimensions, this chair may be used either inside or outside, and it will always give the impression that the space it occupies is larger. 
If a client has a restricted amount of space in their homes for furniture, this chair is another choice to consider. This material is more durable than other materials that are used to make furniture. When searching for a chair that will be used for a significant amount of time, one of the best options to choose is one that has a clear plastic armchair.
Clear Armless Ghost Chairs
Interior designers and homeowners alike are showing a growing interest in armless chairs made of transparent material. They may provide additional space for furnishings and have an appearance that is both highly elegant and sophisticated. There is a choice of armless, see-through seats that can be used either indoors or outdoors.
Clear Acrylic Bar Stools
Tables and chairs are the pieces of furniture that come to most people's minds first when they think of translucent furniture. On the other hand, bar stools are an additional choice that may be made for this category of furniture.
When it comes to coloring or making stools transparent, clients have a number of different alternatives to choose from. In spite of this, it is not difficult to track down see-through stools that either serve a purpose or have a look that is distinguishable from the rest of the furniture in the room. There are stools available that are made of acrylic that are translucent, robust, and long-lasting.
Clear Stackable Chairs
Chairs that can be stacked and are see-through are a popular choice for both indoor and outdoor use because of their versatility. The space that is taken up by these chairs is intentionally kept to a minimum despite the fact that they are multipurpose pieces of furniture.
They are especially useful in cramped areas when there is a limited amount of room to move around. These chairs often feature a tall backrest and are designed to be stacked for added convenience. These chairs have a backrest that can be adjusted by pulling it down, and the seats themselves aren't particularly high.
Clear Glass Chairs
Including chairs made of transparent glass in the seating arrangement of any living space is sure to be beneficial. Tables and chairs made of clear glass can be as simple or extravagant in their design as the designer so chooses.
If looking or wanting the design of an area to have an appealing and modern appearance, clear glass is the best chance for obtaining this effect. Having said that, one must not forget to take into consideration the quality of the glass. 
Many low-cost glasses are prone to scratching easily, and if they break, they could pose a danger to one's health. There have been reports of people being injured by cheap ghost chair glasses that were not made well. The glasses shatter easily and can cause cuts and other injuries. It is important to buy durable ghost chair glasses to be safe in using them.
Where to Buy Clear/Transparent Chairs for Your Business
If you want to buy bulk clear chairs or custom clear chairs, you must first decide whether to buy it from a specialty store or from an online furniture website. The quality of most clear chairs is excellent, and it is difficult to tell the difference in price between a clear chair purchased from a specialty store and one purchased from an online furniture store. Here are a few places where it is best to buy clear chairs:
Keekea has been able to meet the strict requirements of numerous respected companies, which is why it is able to surpass rather than only meet anyone's expectations. The EN12520:2015 certification, which ensures the objects' sturdiness, durability, and safety, is one of these standards. Keekea is able to meet all international regulations because of its unwavering dedication to producing work of the highest caliber.
The rate of return on their assets is quite important to them. Keekea is at a favorable geographic location, allowing the business to sell chairs and tables for less money without compromising the quality of the goods. Because its supply chain comprises facilities both upstream and downstream of its site, Keekea is able to obtain high-quality resources in a timely and economical manner. Their affordable goods and services increase one's profit margin. Keekea is a reputable supplier and manufacturer of acrylic chairs for your company.
Made-in-China.com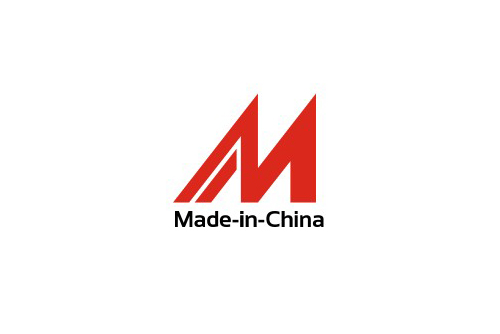 Because of their appealing designs and sturdy construction, acrylic desk chairs are highly sought after on the market.
Additionally, a highly reputable company that offers a wide selection of acrylic furniture. Offering the best of both worlds, they have the choice of producing their own products or buying them from a Chinese manufacturer. The best prices in China may be found at Made-in-China, which also has a fantastic online manufacturer platform.
Amazon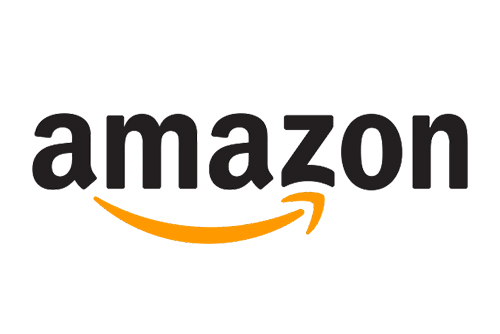 Amazon.com is without a doubt the greatest site to get acrylic office furniture for any business. There are numerous color and style options. Additionally, orders of $35 or more qualify for free shipping.
Amazon offers an outstanding return policy. They give 15 calendar days from the date of delivery to return an item if the client is unhappy with it.
Alibaba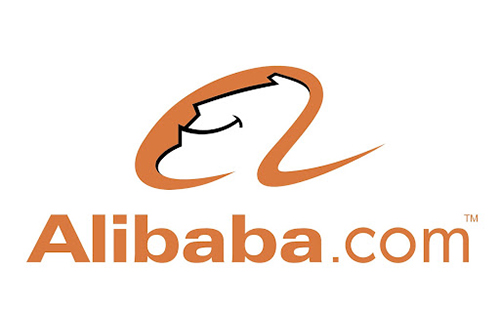 One of the most popular online merchants in the world, Alibaba is known for having a huge assortment of acrylic furniture. Additionally, they have a wide range of products that they can sell simultaneously.
Worktops, table sets, and other furniture items can be purchased in a variety of styles. It will be easy to purchase a sizable amount if the price is decreased. To start, one should browse the furniture inventory to ascertain the client's preferences.
Furniture Trade Shows
If looking for clear acrylic furniture for a commercial setting, it's advised to get in touch with a few trade shows. Trade exhibitions are great places to find new products. These displays can be a great way to find a variety of items, especially if one is seeking something to match the existing design in their house, company, restaurant, or other places of business.
These events may offer the possibility to network with potential manufacturers in addition to serving as a source of inspiration for new items. It may be much simpler to purchase the item this way than it would be in any other circumstance.
Conclusion
In conclusion, clear transparent chairs are a great option for any space. They provide an open and airy feeling and can be used in a variety of settings. If one is looking for a unique chair that will make a statement, then clear transparent chairs are a perfect choice.
It is evident that clear transparent chairs are the best. They are perfect for any occasion and can be used in any setting. They provide a unique look and feel that is unmatched by any other type of chair. So if when looking for a new way to spice up any home or office, be sure to consider a clear transparent chair.

To maintain consistency in the construction of our chairs and tables, we get our MDF board and aluminum from respected local manufacturers. Throughout the year, Keekea is able to keep a regular supply of furniture because trustworthy third parties offer us a variety of components.