Acrylic furniture is often the material of choice for consumers who are looking to spruce up their homes without spending a fortune. This form of furniture is not only inexpensive but also very easy to maintain, which will appeal to individuals who are working with a tight budget. In addition, acrylic furniture is versatile and may be used in a variety of settings, including the home, the workplace, and the dining room of a restaurant.
Acrylic furniture is also highly popular due to the fact that it is durable, requires little maintenance, and has a distinctive appearance. Acrylic is an excellent material for furniture since it is both modern and long-lasting at the same time. Acrylic furniture comes in such a wide variety of styles that it can easily be customized to meet the specific requirements of each individual customer.
What Are Acrylic Chairs?
A chair made from the plastic material of acrylic might be referred to as an acrylic chair. The "ghost chair" moniker was given to the chair because of its ability to give the appearance of being transparent. Some varieties of acrylic chairs are colored to enhance definition and visual appeal. While the vast majority of acrylic chair types are transparent, some are tinted. 
A clear chair typically seems like it is made of glass, despite the fact that acrylic is a more durable material than glass. The chair may, however, over time develop a patina of scratches or other flaws due to its greater propensity to scratch due to its increased vulnerability to scratching.
The actual design of an acrylic chair may differ significantly depending on the aims of the designer; the chairs may have an appearance that is either conventional or cutting edge. Acrylic can be shaped into a wide range of shapes using a number of different techniques, and doing so is not particularly difficult.
As a direct consequence of this, the variety of design options available for chairs made from acrylic is often far greater than that of chairs made from other materials. However, if the substance is subjected to a direct force or load, it is likely to shatter or crack under the stress of the situation. Because it is typically more long-lasting than glass, it is a safer material to use for furniture.
On occasion, additional materials may be mixed with acrylic when it comes to the creation of chairs. In spite of the fact that the vast majority of variations of acrylic chairs are constructed entirely of acrylic, wood and metal are often combined with acrylic in order to boost the chair's resistance to wear and tear and improve its appearance.
It is frequently up to the designer to decide whether or not to combine different kinds of materials, despite the fact that doing so may result in increased durability. Deck chairs made of plastic that folds up and are intended for outdoor use, for instance, have to be somewhat appealing but not particularly robust. Items that are created entirely out of acrylic are not only resistant to the damaging effects of water, but they are also much simpler to clean and maintain.
The vast majority of acrylic chair types do not include upholstery; however, higher-priced chairs designed for use indoors frequently include fabric and padding to enhance the user's level of comfort.
Because acrylic is frequently transparent enough to expose the upholstery when viewed from any angle, the upholstery has the potential to significantly modify the appearance of the chair. Despite the fact that upholstered chairs are more costly than unupholstered chairs, it is almost always the case that upholstered chairs offer a higher level of comfort.
Benefits of Acrylic for Furniture
Because of its numerous benefits, acrylic furniture is becoming increasingly popular in the market. Acrylic furniture is the ideal choice for any home! Some of the primary benefits of having acrylic furniture are as follows:
Transparency
If looking for furniture that's a little different, consider acrylic furniture. Acrylic is transparent, so it can add an interesting visual element to a room. It's also a good choice for clients who wants a piece of furniture that will let light pass through it. This can be a great feature in a room with large windows or skylights.
Acrylic furniture is also lightweight and easy to move around, which makes it a good choice for small spaces. And since it doesn't absorb moisture, it's a good option for people who live in humid climates.
Durability
The length of time that anything can be used is one of the most significant considerations to give attention to. Acrylic furniture has an exceptionally long lifespan and requires very little upkeep to continue looking its best over time. This is appealing to a large number of homeowners since they demand furniture that is long-lasting and requires little maintenance.
This product meets both of these requirements. In addition, acrylic is a material that is not only light in weight but also simple to move around the house and rearrange in a variety of settings. Acrylic may be the material of choice for anyone who is looking for furniture that is not only built to last but also requires little effort on their part to clean and maintain.
Aesthetics
Many homeowners are on the lookout for pieces of furniture for their homes that can serve not only an aesthetic but also a functional purpose in their dwellings. Despite the rise in popularity of acrylic options for home furnishings, conventional materials for making furniture, such as wood and leather, are still widely used.
Acrylic furniture is often considered to be a more contemporary option. The malleability and aesthetic appeal of the material can be contributed to the growing popularity of this form of furniture, which can be related to the fact that the material is becoming increasingly popular.
One of the most major advantages that comes with the use of this material is its versatility, which can be seen in acrylic furniture. It is appropriate for use in a variety of business and residential settings, in addition to being compatible with a wide variety of other sorts of interior design schemes.
Easy Maintenance
One of the most recent trends to emerge in the furniture business is the use of acrylic in the production of furniture. They feature a clean, up-to-date appearance that makes them ideal for use in any contemporary house. However, a lot of people aren't aware that acrylic furniture is also one of the options that require the least amount of maintenance out of all the different kinds of furniture.
Acrylic furniture, in contrast to typical hardwood furniture, does not call for any additional upkeep of any kind. When it becomes dirty, it can be easily cleaned by wiping it down with a damp towel. In the event that someone spills something on it, all that needs to be done to clean it is to give it a thorough rinsing with water.
Additionally, in contrast to other forms of furniture, acrylic is a non-porous material that does not absorb liquids or scents. This feature sets it apart from its competitors. Acrylic furniture is a fantastic option for households with dogs or young children because it virtually does not absorb odors and is resistant to stains.
Wide Range of Applications
One of the materials that offers the greatest degree of flexibility in terms of furniture design is acrylic. It has numerous applications both in the home and in the workplace, and can be used in any room of the house.
The living room can be given an ultra-modern and sophisticated appearance with the help of acrylic furniture. It is possible to combine it with other surfaces that are transparent or mirrors to create an atmosphere that is airy and open. Utilizing furniture made of acrylic in the dining room can help to open up the space visually and make it feel brighter overall. Combine it with other transparent or light-colored items to produce a unified overall appearance.
One can flaunt their culinary prowess in front of guests by using acrylic furniture in the kitchen. Because it is see-through, it can be used to display vibrantly colored fruits and vegetables on kitchen countertops, which will add visual interest.
Outdoor Usage
Most people don't think of outdoor furniture as the first type of furniture that comes to mind when they think of furniture. On the other hand, furniture made of acrylic is an excellent choice for usage outside. Acrylic is a long-lasting and sturdy material that can endure the effects of exposure to the elements.
In contrast to furniture made of metal, it does not rust or corrode, and in contrast to furniture made of wood, it does not deteriorate when exposed to sunshine. Because acrylic does not absorb water in the same way as fabric does, it is not susceptible to the growth of mold or condensation even when exposed to adverse weather conditions. As a consequence of this, furniture made of acrylic can be left outside in any weather without running the risk of being damaged.
The portability and low weight of acrylic furniture are additional advantages of this material. Plastic furniture is quite easy to move around, so in deciding to modify the layout of a deck or patio, one won't have any trouble doing so.
Best Acrylic Furniture Designs
Acrylic furniture might be the perfect choice for anyone. Acrylic is a versatile material that can be used to create sleek and stylish furniture designs. It's also a relatively affordable option, making it a popular choice for budget-conscious homeowners.
If looking for something different, why not consider an acrylic coffee table or side table? These pieces add a touch of elegance and sophistication to any room. Plus, they're easy to clean and maintain – simply wipe them down with a damp cloth when needed.
If looking for something more substantial, why not consider an acrylic dining table or desk? These pieces are perfect for small spaces, as they take up less visual space than traditional furniture designs. They're also lightweight and easy to move around, making them ideal for people who frequently rearrange their furniture.
Therefore, adding stylish acrylic furniture to your product profile is the best way to attract more customers and activate your inactive subscribers.
Lucite Folding Chairs by Keekea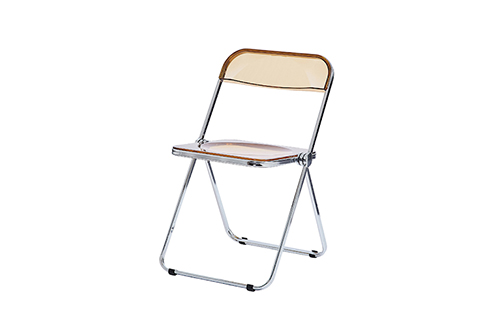 Lucite folding chairs have become a popular choice for both indoor and outdoor events. They are lightweight and easy to move, which makes them perfect for both large and small gatherings. Lucite folding chairs are also very stylish and add a touch of elegance to any event.
Key Features:
Standard Hardware Accessories
The basic hardware components, which feature several screw connections and are sturdier and more robust, making the chair more stable and difficult to shake.
High-quality PP material, developed to mold to the human body, smooth surface, good texture, pleasant and free of burrs.
Corrosion & oxidation resistance
The metal leg structure is polished by pickling and phosphating at high temperatures, granting it a high load-bearing capacity and resistance to oxidation and corrosion.
Clear Acrylic Coffee Table
Acrylic coffee tables, despite the fact that they are generally thought to be a more informal alternative, may be a useful addition to a lounge or living area. They provide a one-of-a-kind surface for beverages and other items, all while blending in seamlessly with the majority of the most popular trends in contemporary interior design. In addition, acrylic coffee tables can be used to exhibit works of interior design or crafts.
The addition of a coffee table made of transparent acrylic is a fantastic way to change a dull room into a vibrant and up-to-date nursery. They are made from a single sheet of transparent acrylic that is absolutely flat and free of any indentations caused by metal or wood, which eliminates the requirement for lacquer in their construction.
Clear Acrylic Desk Chair
Office chairs made of clear plastic are popular among many companies, particularly those that want to project a more modern image or one that is more pleasant to the eye. Clear acrylic is a fantastic material to consider employing in ones firm to have an appearance that is more modern or sophisticated because it can be clearly differentiated from other materials.
Despite the fact that they are somewhat more expensive than folding chairs or any other form of the plastic acrylic folding chair, clear desk chairs are an excellent answer for businesses that desire to use them for more than a year or two. This is true even though they are a good solution for businesses.
Acrylic Waterfall Desk
In the market for a new desk, and want something that's unique and eye-catching? Consider an acrylic waterfall desk. These desks are made of clear acrylic, so they allow the user to see through them to the other side. This can be a great feature if one has a lot of open space in their office and want to make the most of it. Acrylic waterfall desks also have a sleek, modern look that can add some style to any room. And best of all, they're relatively affordable, making them a great option for budget-minded shoppers.
Lucite TV Stand
This TV stand has been given a look that is not only uncluttered but also warm and inviting thanks to the utilization of lucite in its construction. The perfect size for a portable media player or HDTV. The diameter of the base is 1.25 inches, and it is made out of lucite that can sustain a weight of 40 pounds.
Due to the fact that it rests on a 1.25-inch lucite base, it is appropriate for use on tiny flooring. There is enough for two televisions, a small bookshelf, and one media player on the top shelf of the entertainment center. The stand acquires a more modern air courtesy of the black and white paneling that it features.
Lucite Shoe Rack
A shoe rack made of lucite is an appealing and up-to-date way to display a collection of footwear in an elegant and eye-catching way. The diverse selection of patterns and designs allows people to zero in on the ideal complement for their abode.
Colored Acrylic Chair
There is no doubt that colored acrylic chairs are a high-quality option for any space. They are sleek, and stylish, and add a pop of color that can brighten up any room. Additionally, they are very versatile and can be used in a variety of settings. Whether one is looking to add some color to their home, office, or hospitality-related businesses or wants to inject a little life into a room, colored acrylic chairs are a perfect choice.
Vintage Lucite Furniture
The vintage and dated look that lucite can achieve is highly coveted by a large number of people. The glass, which has the appearance of crystal, is extraordinarily tough and long-lasting, and as a result, it may be used either indoors or outside. Because of its low maintenance requirements, Lucite is frequently used in bars and restaurants.
In addition, Lucite is an excellent choice for use in applications of every size, from the most minute to the most extensive. Cutting boards, flooring, and table tops are just some of the common applications for the material. Lighting fixtures made of Lucite have a beautiful appearance in a wide variety of environments, both indoors and outdoors. Blog articles, cutlery, and a variety of other things are common examples of popular use for the material.
Modern Acrylic Coffee Table
Large corporations, educational institutions, and businesses specializing in hospitality and food service, all find modern acrylic coffee tables to be of great utility. Due to the gorgeous appearance of these contemporary acrylic tables, there is likely to be a lot of interest in purchasing them.
Additionally, contemporary acrylic coffee tables have an incredible resistance to wear and tear, making them an excellent choice for high-traffic areas. They are adaptable enough to be utilized in any commercial environment as well as any large room.
There is a vast selection of hues and dimensions available for a business owner to pick from. The durability and aesthetically pleasing design of contemporary acrylic coffee tables have both contributed to the rise in popularity of these tables.
Tips for Sourcing Bulk Clear Acrylic Furniture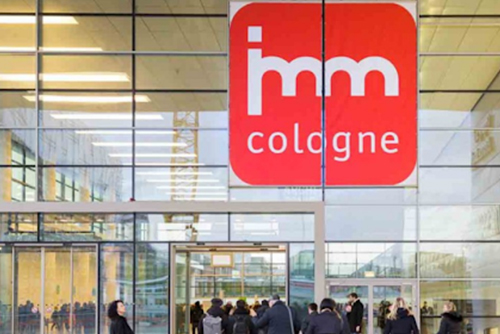 When sourcing furniture for a business or home, it's important to find pieces that are not only beautiful and stylish but also durable and affordable. One option that meets all of these requirements is clear acrylic furniture. Here are a few tips for sourcing bulk clear acrylic furniture:
Color
One needs to give the color of the furniture substantial thought given the length of time that one expects to utilize it during the course of its lifetime in light of the fact that its lifetime is longer than people. One has the option of finding out whether the colors that one is interested in appear in a range of various tones by investigating this possibility.
For instance, if searching for colors to complement one's living room one can choose a sofa that is a different color than the walls in that living room. This will allow the creation of a more interesting visual contrast.
Design
The design is essential because it decides how a room will seem, thus it's really important. There is a wide variety of aesthetic options available for transparent acrylic furniture. Furniture made of clear acrylic can be utilized in a variety of settings, including nurseries, hotel rooms, eating areas, and even commercial settings.
Traditional, modern, transitional, and contemporary are just some of the options available when it comes to styles. Search the internet for websites that have the best collection of furniture made of transparent acrylic.
Create a list of the things to incorporate in order to determine the total number of things that will be required. Also, determine which pieces of furniture made of clear acrylic are necessary for the space one intends to style, take into consideration its configuration and dimensions.
Quality
Make it a point to conduct business only with respectable companies at all times. When making purchases, only do it from a store that has a proven track record of selling things that are of a trustworthy quality.
Consider the status of the organization on various social media platforms as well. Choose a China acrylic chair manufacturer that has a demonstrated history of successfully providing huge volumes of products of consistently high quality. If one purchases an item from a company with a solid reputation, they can be confident that the item will live up to all of the expectations established for it.
Budget
The price of the furniture that is constructed from the clear acrylic table and chairs in bulk might be quite high. It is possible to obtain the finest bargains and easily afford the most expensive stuff if shopping for and purchasing goods in quantity. Savings will increase in proportion to the quantity of furniture that has been purchased. Also, may save even more cash if it is from an online shop for they have the greatest offers on bulk purchases of clear acrylic furniture and if buying it in larger quantities.
In addition, the more pieces of furniture one purchases, the more it will be profitable to sell to other companies or individuals, which will enable the seller to make a larger profit.
Lead time
The price of the furniture experiences an increase that is directly proportional to the amount of time spent manufacturing it. If interested in purchasing furniture made of clear acrylic, one should always take the lead time into mind before making a purchase.
The turnaround time will lengthen in proportion to the quantity of the order that is placed. If that is not enough flexibility for the purchaser, one can even split up bigger quantities into multiple lots and have them delivered at different times.
Where to Buy Acrylic Furniture for Your Business
If looking for acrylic furniture for businesses? Then this is the right place! Acrylic furniture has become a popular choice for many businesses. It's available in a variety of styles, so anyone who is looking for something to plump their living style is bound to find something in these stores. Here are some of the top stores online that one can contact:
Keekea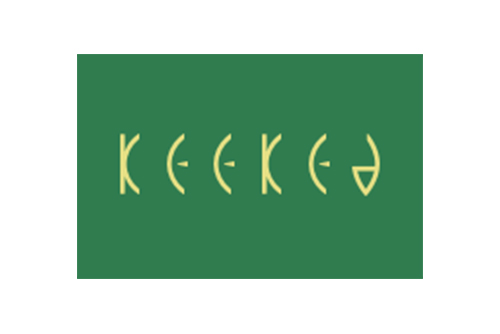 The fact why Keekea is able to exceed rather than merely meet anyone's expectations is due to the fact that it has been able to fulfill the demanding criteria of a large number of reputable firms. One of these standards is the EN12520:2015 certification, which guarantees the strength, durability, and safety of the objects. Due to Keekea's unwavering commitment to delivering work of the best possible grade, the company is capable of meeting all international requirements.
The rate of return that they achieve on their investments is of the utmost significance. Keekea is in a geographically advantageous position, which enables the company to sell chairs and tables at lower prices without sacrificing the product's quality. Keekea is in a position to get high-quality materials in a prompt and cost-effective manner as a result of the fact that its supply chain includes facilities both upstream and downstream of its location. The low cost of their products and services drives up one's margin of profit. Keekea is a trusted manufacturer and supplier of acrylic chairs for your business.
Made-in-China.com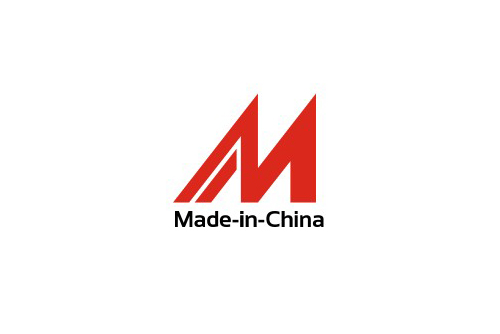 Acrylic desk chairs are in high demand on the market due to their attractive designs and long-lasting materials
Moreover, a highly reliable and trustworthy business that sells a variety of acrylic furniture. They have the option of manufacturing their own items or purchasing them from a Chinese manufacturer, offering the best of both worlds. Made-in-China has the greatest prices in China and is an outstanding internet manufacturer platform.
Amazon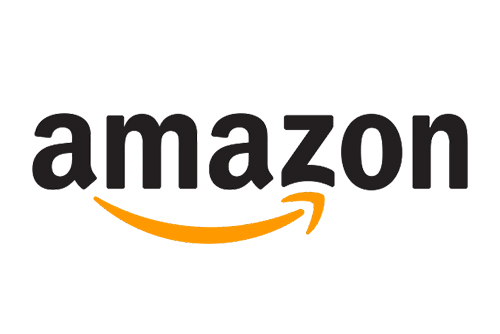 Without a doubt, the best place to get acrylic office furniture for a business is on Amazon.com. Both color and style possibilities come in a huge selection.
Additionally, Amazon offers an excellent return policy. If a customer is dissatisfied with an item after the date of receipt, they have 15 calendar days to return it. The buyer will also receive a full refund for the initial shipping fees.
Alibaba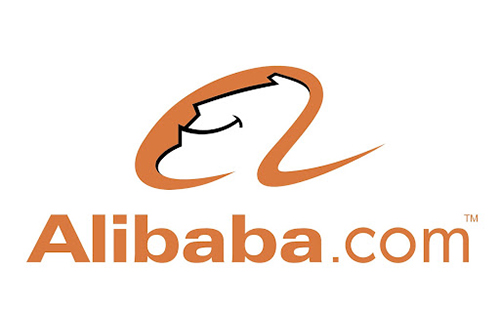 Because they have such a large selection of acrylic furniture, Alibaba is recognized as one of the most successful online retailers in the world. In addition to this, they have a variety of different goods that they can sell all at the same time.
There are many different table sets, worktops, and other pieces of furniture that may be purchased. If the cost is reduced, it will be possible to acquire a significant quantity. One should start by looking through the furniture catalog to determine client's preferences.
Furniture Trade Shows
It is recommended that to get in touch with a few trade exhibitions if looking for acrylic furniture for business. Trade shows are excellent venues to discover new items. These exhibits can be an excellent place to find a range of things, particularly if looking for something to complement the decoration that is already in one's home, firm, restaurant, or business establishment.
In addition to providing inspiration for new products, these events may also give the chance to network with prospective manufacturers. Buying the thing in this way can be a lot less difficult than it would be in any other situation.
Conclusion
Acrylic furniture is a great option for businesses because it is affordable, stylish, and durable. It can be used in a variety of settings, from reception areas to meeting rooms, and it is easy to clean and maintain. If looking for affordable, stylish, and durable furniture for businesses, such as restaurants, resorts, hotels, cafes, etc., acrylic furniture is a great option. Surely it won't disappoint! Contact a reliable acrylic furniture supplier to get a quote and sample.