Despite the fact that upholstered chairs can be found in a dizzying array of designs and sizes, each and every one of them was created with one thing in mind: their level of comfort. There is a wide variety of styles available to choose from when it comes to upholstered chairs, and each one has its own individual set of characteristics that distinguish it from the others.
There are chairs that have padded seats and backs, and there are chairs that have built-in mechanics that allow them to recline. There are also chairs available that come with ottomans that have the capability of being detached and used as additional seating or used on their own as a footrest.
We are going to have a look at all of the various types of upholstered chairs, such as wingback chairs, club chairs, and recliners. These chairs come in a wide variety of styles and configurations.
Mid-Century Upholstered Chairs
Mid-century furniture eschewed the complex and extravagant patterns that had been used for decades. American and European furniture designers were motivated by newfound minimalism. Having out-of-date chairs in the home became abruptly unfashionable.
During the postwar era, which witnessed a rise in the mass production of household goods, many furniture items could be produced at a rapid speed compared to prior times.
Many designers of the mid-century favored creating chairs that combined form and function. Previously, physical appearance was emphasized. The modernist furniture movement ushered in a new era of clean, utilitarian design paired with a streamlined, eye-catching look.
This chair is perfect for an office waiting room since it offers guests a stylish and comfortable place to sit while they wait to see the boss. The robust and comfy curved leather seat is excellent for use at home or in the office.
The stainless steel footrest with its high polish adds a touch of sophistication, while the high backrest provides additional support. The cloth is available in numerous colors and designs, including a fashionable plaid.
Main Features:
Mid-century modern upholstered chairs are often equipped with a padded backrest, which is an essential component of this type of chair.
It is not uncommon for this type of chair to feature a generously-sized padded seat, which is another trait that is characteristic
If they are looking to purchase a mid-century modern upholstered chair, then they should also be looking for a chair that includes a rolled arm, which is also an essential element of this type of chair.
Pros
Best Product for Mid-Century Upholstered Chairs
There are a lot of products to choose from, but this one product stands out from the rest, so let's see if it really is the best.
This Keekea chair is the epitome of comfort and sophistication all rolled into one. The furniture's mid-century style will lend an air of elegance to any space, and the upholstery material will ensure that they remain at ease even after sitting for long periods of time. Whether they use it at home or in the office, this chair is likely to become a favorite of theirs in no time!
This chair is perfect for anyone who wants to add a touch of mid-century modern style to their home. The pale taupe upholstery is soft and comfortable, and the chair is easy to assemble.
Traditional Upholstered Chairs
Traditional upholstered chairs are chairs with a traditional upholstery design. Frequently, they are constructed of wood with a leather or cloth covering. They can be utilized to create a conventional or formal appearance and are appropriate for usage at home or in the workplace.
Main Features:
Traditional upholstered chairs are distinguished from other types of chairs by a variety of distinguishing traits. They may be adorned with ornate motifs and feature a high back and plush cushions. Because they are typically quite durable, they are perfect for usage at home or in the workplace.
Classic upholstered chairs are perfect for creating a formal or traditional atmosphere in the home or business. Additionally, they are great for anyone who requires a durable chair for daily usage.
Pros
They come in a variety of shapes
Available in a range of prices
Comfortable
Modern/Contemporary Upholstered Chairs
Modern upholstered chairs stand out due to their sleek lines and modest design. This chair looks wonderful in any contemporary context and can be dressed up or down according to their preferences. This chair style is currently one of the most popular on the market. Chair design has improved substantially in recent years. A modern upholstered chair is undoubtedly the way to go if they are seeking a versatile piece of furniture that will bring beauty to their house.
A contemporary upholstered chair will look fantastic in any contemporary decor. It is a trendy and comfy piece of furniture with multiple functions. This chair is perfect for reading, watching television, and working on a computer. It is perfect for relaxing after a long day.
Pros
Improved substantially
Trendy
Comfy
Good for relaxation
Best Product for Modern/Contemporary Upholstered Chairs
The Keekea Olivine Dining Arm Chairs are the ideal sleek and contemporary dining chairs. These seats are not only fashionable but also exceptionally comfortable and adjustable. They would look fantastic in any dining room or conference room, and they would be ideal for any residence or business.
These attractive chairs are crafted from durable materials, assuring their longevity. In addition, they are unupholstered, making them suited for any interior design or environment.
Coastal Upholstered Chairs
There is a wide variety of seating options available for personal usage in the house. Some people would rather sit in an upholstered chair, while others would rather have one made of wood. In their homes, certain individuals have dreamed of having a chair with a nautical or beachy motif.
This unpadded chair typically comes in the form of a wooden structure and has an aesthetic that is influenced by coastal design. The majority of the time, they can find these seats in homes that are located near the water or in other coastal places.
The coastal upholstered chair is an excellent choice for an unupholstered chair in their living room. It has a casual yet elegant appearance that will go with any decor. The chair is also very comfortable and ideal for unwinding in.
Pros
Elegant looking chair
Comfy
Sturdy
Made from a High class materials
Industrial Upholstered Chairs
This kind of chair, which does not have padding, is frequently seen in business and industrial environments. In addition to being more practical and long-lasting than standard upholstered seats, it also costs less.
There is a wide selection of chair shapes and dimensions available for use in industrial settings, and each chair can be tailored to the specific requirements of the person sitting in it. They are typically built of steel or other robust materials, which makes them an excellent choice for usage in regions that see a lot of foot traffic.
Industrial upholstered chairs are ideal for people looking for a unique, fashionable, and comfortable chair. This type of unpadded chair is appropriate for both the home and the workplace. Because they come in a variety of colors and styles, they can find the perfect one to match their decor.
Pros
Appropriate for both the home and the workplace
They can choose a variety of colors
Long-lasting
Best Product For Industrial Unpholstered Chairs
Any house with an industrial aesthetic would benefit greatly from the addition of the Keekea leather dining seats. The top-grain leather and stainless steel that are used in the construction of these chairs give them a contemporary look while also making them quite durable. They are also quite comfy, making them an excellent choice for any dinner party or family get-together they can think of.
Boho/Bohemian Upholstered Chairs
This style of unupholstered chair is distinguished by its comfortable and frequently colorful upholstery. Bohemian upholstered chairs are commonly found in living rooms and bedrooms, and they can add a unique touch to any space. While there are numerous styles of bohemian upholstered chairs, the most popular designs feature brightly colored fabrics with intricate patterns.
This type of unupholstered chair is ideal for anyone looking for a one-of-a-kind look in their home. Bohemian upholstered chairs are available in a variety of styles, allowing them to select the one that best suits their personality. They're also extremely comfortable, allowing them to unwind in style.
Pros
Brighly colored
Best for living rooms
Extremely Comfy
High-quality materials
Rustic Country/Farmhouse Style Upholstered Chairs
This style of unupholstered chair is ideal for those looking to create a welcoming atmosphere in their home. These chairs perfectly reflect the rustic country farmhouse style, which is all about comfort and simplicity.
They are made of wood and have a straightforward, unadorned design. Depending on their preferences, the upholstery can be plain or patterned. They would look great in a restaurant, living room, or bedroom.
The main characteristics of this chair are its unupholstered seat and back, which give it a rustic appearance. It also has curved arms and legs that add to its rustic appeal.
Pros
Comfy
Simple
Can create a welcoming atmosphere at home
Best for dining room and living room
Get Stylish Upholstered Chairs for Your Business
Before purchasing an upholstered chair, one must select between purchasing from a specialty retailer or an online furniture store. The following list includes establishments that sell upholstered chairs:
Because of Keekea's unyielding commitment to producing outstanding work, the company consistently outperforms all worldwide standards.
They place a significant amount of importance on the rate of return on their assets. Keekea is in an advantageous position, which enables the company to lower the prices of its tables and chairs while maintaining the same level of product quality.
It is possible for Keekea to get high-quality upholstered chairs in a timely manner and at an affordable price because to their supply chain, which comprises facilities both upstream and downstream of their site. Everyone who makes use of their low-cost fabric chairs and services has the opportunity to raise their profit margins.
Made-in-China.com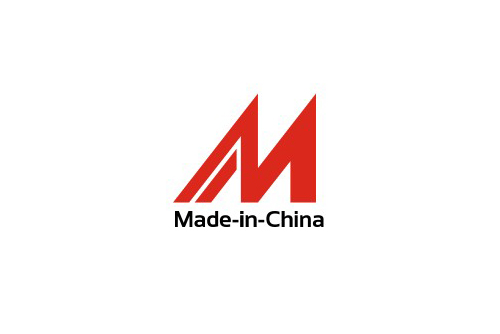 Aesthetics and durability combine to make our upholstered office chairs a hot commodity in today's market. They are China's leading upholstered furniture manufacturer and wholesaler.
Made-in-china is a professional platform for worldwide buyers to make their own upholstered chairs or buy them from China.
Amazon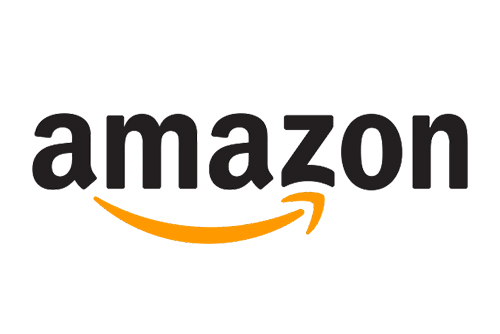 The best place to get upholstered office furniture for a business is Amazon.com. There are a plethora of color and design options to choose from. In addition, orders of $35 or more are eligible for free delivery.
Amazon's return policy is much better. Customers have 15 calendar days from the date of delivery to return an unsatisfactory product. All buyers will receive a refund for their initial shipping costs.
Alibaba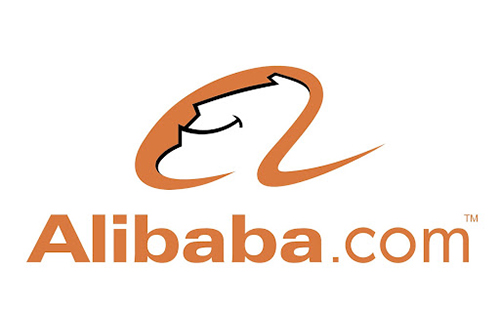 Alibaba, one of the largest online merchants in the world, is renowned for carrying a vast selection of upholstered chairs. Additionally, they have a vast inventory of things that can be sold simultaneously.
Examine the available furnishings and select the desired pieces.
Furniture Trade Shows
If the company requires upholstered furnishings, various trade shows should be contacted. Trade exhibitions are excellent venues for discovering novel products. These events may be a good place to find goods that complement the current style.
At these events, anyone can network with potential manufacturers and produce new product ideas. This makes purchasing the product significantly simpler than it would be otherwise.
Conclusion
There are a variety of upholstered chairs to choose from. It is important to find the right one that will fit their needs and style. Whether they are looking for a comfortable chair to relax in or an elegant piece to add to their décor, there is sure to be an upholstered chair that is perfect for them. So, take the time to explore all of their options and find the perfect one for their home. Contact Keekea to get a reliable upholstered chair solution for your business.