Restaurants play a crucial role in the development of our culture. Given this, one shouldn't be surprised that restaurants first appeared in Paris, France, in the middle of the seventeenth century. The French word "restaurant" was considered to refer to a particular kind of beef broth with healing qualities.
Chairs were for the privileged when and where they existed. The use of chairs in restaurants didn't begin until after they were widely used in homes, a transition that started during the Renaissance when bench-sitting started to give way to individual chairs for seating. Consequently, numerous types of restaurant chairs that are frequently seen in most of the dining facilities we see today were developed as a result of the increase in general availability.
In today's blog, we are going to talk about the top 10 restaurant chair design ideas.
Contemporary Restaurant Chairs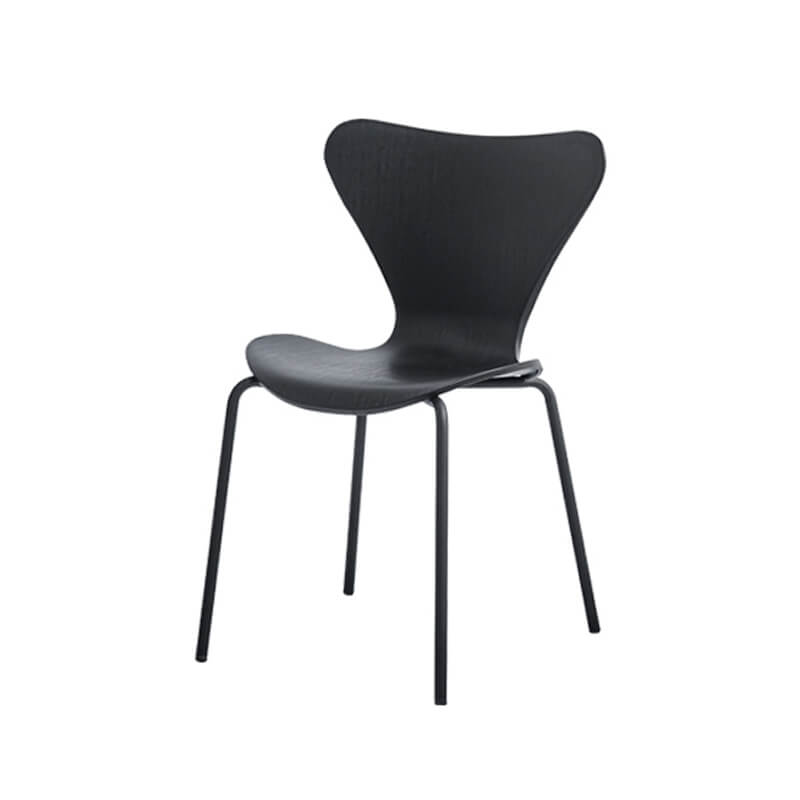 Frequently used for restaurant furnishings is plastic. Plastic tables and chairs are inexpensive because they are produced in large quantities. For plastic furniture, polypropylene and polycarbonate are popular options. While some polypropylene can be inexpensive and lightweight, polycarbonate is strong and long-lasting. Plastic furniture gives your restaurant more options.
Pros:
It is made of sturdy, durable, ecologically friendly thicker plastic that is formed into a single piece. It also has a lovely texture.
All frames have a solid frame construction that is strong and robust, full of materials, and able to support a lot of weight.
For a busy café or restaurant, plastic chairs—preferably hard plastic chairs—are a smart option. Plastic chairs will endure a very long time with proper care due to their durability. Plastic chairs also require little to no upkeep. These chairs won't require as much upkeep as wooden furniture would because they are indestructible.
A person will almost certainly have a large number of clients every day if they own a really busy tea shop, snack bar, or restaurant. And as we are all aware, the mess increases with the number of customers. Your customers will therefore require furniture that is simple to clean, including chairs and tables. Plastic tables and chairs would be a great alternative for this reason.
Plastic furniture may be an efficient option in regions near water bodies that are prone to moisture. Due to their resistance to rain and snow, they are the best option for outdoor furniture.
Compared to wood and metal furniture, plastic furniture requires less upkeep. They don't require periodic painting or varnishing to maintain their protection.
Furniture made of plastic is more affordable and hence more economical than furniture made of wood, metal, or glass.
Keekea offers the best in class contemporary restaurant chairs to provide your customers with that modern and edgy look.
Vintage Restaurant Chairs
These metal chairs with brown upholstery in a vintage style will give your restaurant a classic feel. The seat and cozy padded back go well with the strong metal frame. The vintage design of this commercial metal restaurant table and chairs also enhances its aesthetic appeal. Due to its adaptable design, this restaurant chair complements a variety of interior design elements with ease. Its welcome, organic shape and simple, clean lines. This chair is appropriate for restaurants with a retro aesthetic and will provide years of service.
Pros:
Chairs from a vintage restaurant with a timeless design
The traditional and timeless design of vintage restaurant chairs is one of the things that make them so appealing. Many antique pieces feature delicate handiwork and design elements that clash with modern furnishings. Vintage restaurant chairs are very sought-after by restaurant owners in today's age of current design and elegance.
Eco-friendly vintage restaurant chairs
You are doing the earth and your budget a tremendous favor when you purchase your preferred vintage furniture. One of the greenest methods to decorate your restaurant is by purchasing old restaurant chairs. Due to its antiquity and absence of any hazardous glue or finishing ingredients, vintage restaurant chairs also help to maintain a healthy environment.
Affordable old-school restaurant chairs
Buying vintage restaurant chairs at a substantial discount from the original cost is a very cost-effective way to buy furniture. Vintage furniture is the solution if you don't want your customers to compromise quality for money. The majority of vintage items are really sturdy and reasonably priced.
Additionally, vintage-style chairs will breathe new life into this rare piece of furniture and are still highly cost-effective and environmentally beneficial. The truth is that modern furniture is pricey, contrary to popular belief, which holds that historic restaurant chairs will cost more.
Keekea vintage restaurant chairs provide an antique and rustic look that will make your restaurant stand out.
Luxury Dining Chairs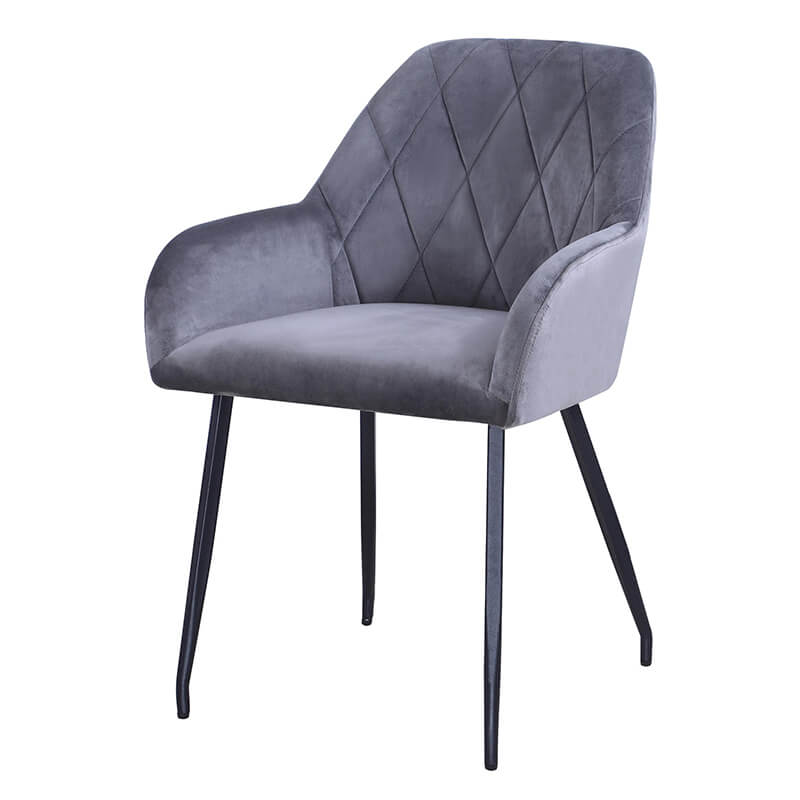 Metal dining chairs can be frequently encountered in both households and workplaces. These mix in well with any interior design and look attractive in your dining area. They feel a little chilly, though, and are not pleasant for prolonged use. But many clients prefer to purchase them because they are strong and last a lifetime.
Therefore, we decided to upgrade the chairs by adding a cushioned seat rather than the standard old metal ones. This makes the metal dining chairs incredibly comfy and warm and welcoming-looking.
Pros:
Sponge with High Resilience
High elastic sponge filling inside provides a good sitting sensation and makes the sitting bag more full, soft, and comfy.
Every edge and every surface reflects flat, tidy tread marks.
The metal pipe has strong load-bearing qualities, is thicker, well-made, smooth, and without edges or corners.
For the building of chairs and stools, metal is the strongest material. Metal will not snap under typical circumstances since a welded joint is as strong as the metal itself.
Simple metal work is frequently less expensive than wooden alternatives.
Because of their sturdy and thin frames, metal chair bases stack the tallest.
Paint on metal crumbles less frequently than on wood (it can still, however, chip).
Keekea luxury dining chairs are elegant looking yet comfortable so that the users can have the best of both worlds.
Velvet Restaurant Chairs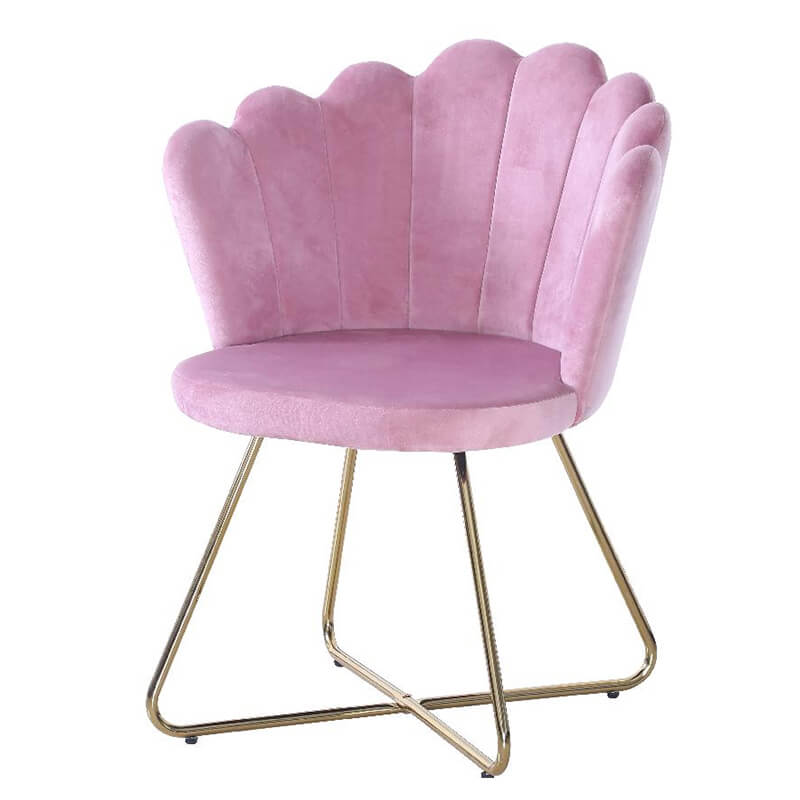 The most comfortable and elegant objects we will be showcasing today are contemporary velvet dining chairs. We linger and have deep talks at the dinner table, therefore it needs to be a special, cozy, stylish, and contemporary setting.
Pros:
High elastic sponge filling inside provides a good sitting sensation and makes the sitting bag more full, soft, and comfy.
It is quite durable to watch and operate, and it can be used in a variety of settings thanks to its straightforward design.
Strong load-bearing capacity, family members' safety, and resistance to harm.
Any piece of furniture suddenly feels opulent and welcoming when it is covered with velvet.
Due to the way velvet delicately catches the light, the colors have significantly more depth than plain cloth.
Nothing compares to how velvety velvet furniture is to the touch.
a timeless fabric that won't go out of style and will continue to be adored for decades.
Keekea offers the best velvet restaurant chairs that have a pop of color which gives off an exciting and energetic vibe.
Upholstered Restaurant Chairs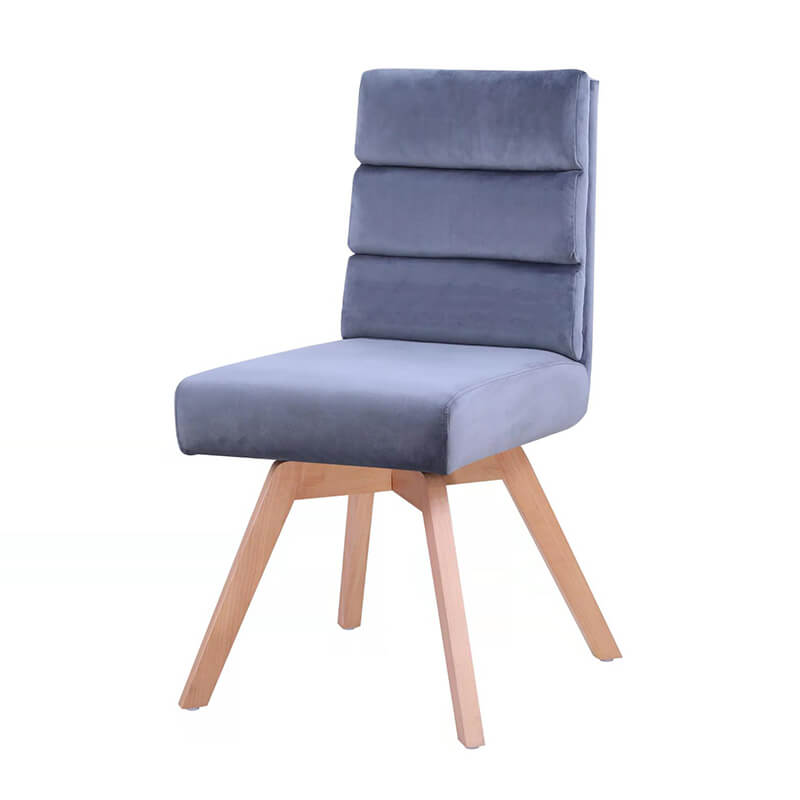 Over the past ten years, the appeal of completely upholstered restaurant seats has grown. For chairs in restaurants, upholstered restaurant chairs are the best option. These restaurant chairs give your dining room a modern appearance.
Metal or wooden chairs can have upholstery. However, the majority of upholstered dining chairs are constructed from high-quality woods like beech or oak and feature grooves and tongues to strengthen their sturdiness.
Pros:
Fully upholstered restaurant chairs typically appear nice and have padding, which is their main feature. The seats of upholstered chairs are typically softly padded like those of restaurant chairs made of wood, plastic, or metal. The addition of upholstery fabric completes this chair's formal, refined appearance. The set of cushioned chairs can also be used with a sophisticated wooden table.
Modern or traditional restaurant chairs tables designs are both available for upholstered restaurant chairs. Standard dining chairs come with carved wood backs and cushioned seats, but more upscale options have straight backs and fabric-covered parsons. Its compatibility with the table and restaurant decor is a crucial additional benefit.
To satisfy every taste, a variety of fabrics like velvet, silk, cotton, wool blends, and others are available. The selection of colors makes it easier to match any home, from neutrals to hues.
Due to the fact that fabrics are simpler to clean with a firm, moist cloth or stain-removing product, upholstered restaurant chairs typically last longer. Cleaning the chair using upholstery shampoo is one alternative.
The variety of fabrics, textures, patterns, and colors used in Keekea's upholstered restaurant chairs is another distinguishing quality.
Restaurant Leather Dining Chairs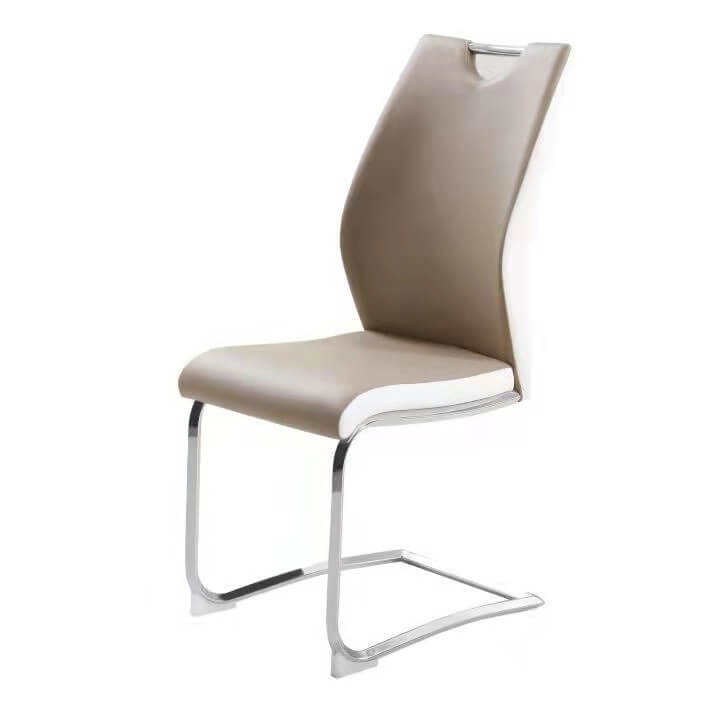 The furniture industry has been revolutionized by leather. It is a classic choice that provides the furniture with a classy appearance. If you are striving to provide your buyers with a refined style, leather is the ideal choice. Depending on your dining theme and personal preferences, there are a variety of options to purchase from Keekea.
They may seamlessly complement a wide range of designs and color palettes. To ensure stability and add a contemporary touch to the design, leather dining chairs can be matched with sleek industrial or metal legs.
Pros:
Leather is a tough, long-lasting material with a built-in sheen.
Leather upholstery requires little upkeep. The leather surface can be wiped with a damp cloth in the event of spills or stains. By utilizing leather cleaners frequently, one may keep leather looking shiny.
The collection of dust mites, pet dander, and other allergies cannot occur on leather.
Another benefit is that leather matures well and is better-looking with time.
The sleek and beautiful aspect of Keekea's restaurant leather dining chairs can be added to the dining area with the help of exquisite, reliable, and easy-to-use leather dining chairs.
Padded Restaurant Chairs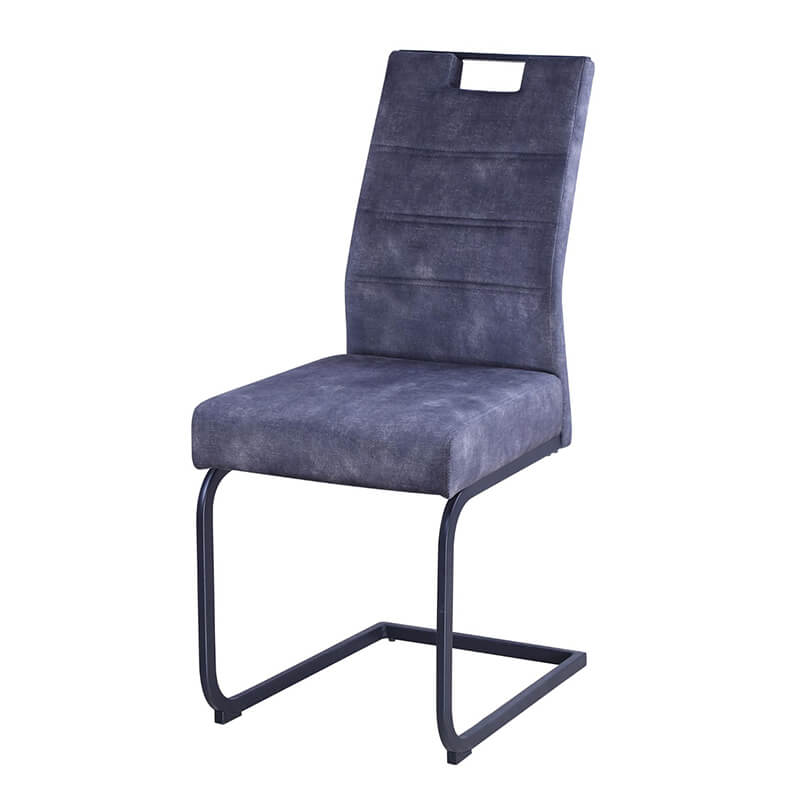 Online commerce, virtual conferences, limitless Zoom sessions, and homeschooling have revived the tradition of purchasing high-back dining chairs. A set of high-back dining chairs is the best option for those wishing to fill their empty spaces with stylish, long-lasting multi-purpose dining chairs.
Pros:
High elastic sponge filling inside provides a good sitting sensation and makes the sitting bag more full, soft, and comfy.
Humanized backrest with a curve The chair's ergonomically curved shape fits the contours of the human body and is both comfortable and resistant to fatigue.
the finishing of metal legs To assure quality, better materials are chosen for the electroplated pieces and metal legs.
dependable and robust.
natural radiance
simple to maintain
Keep dust, mites, and other allergies to a minimum.
Keekea's high-back dining chairs are a unique blend of comfort and style as well as elegance.
Small Restaurant Chairs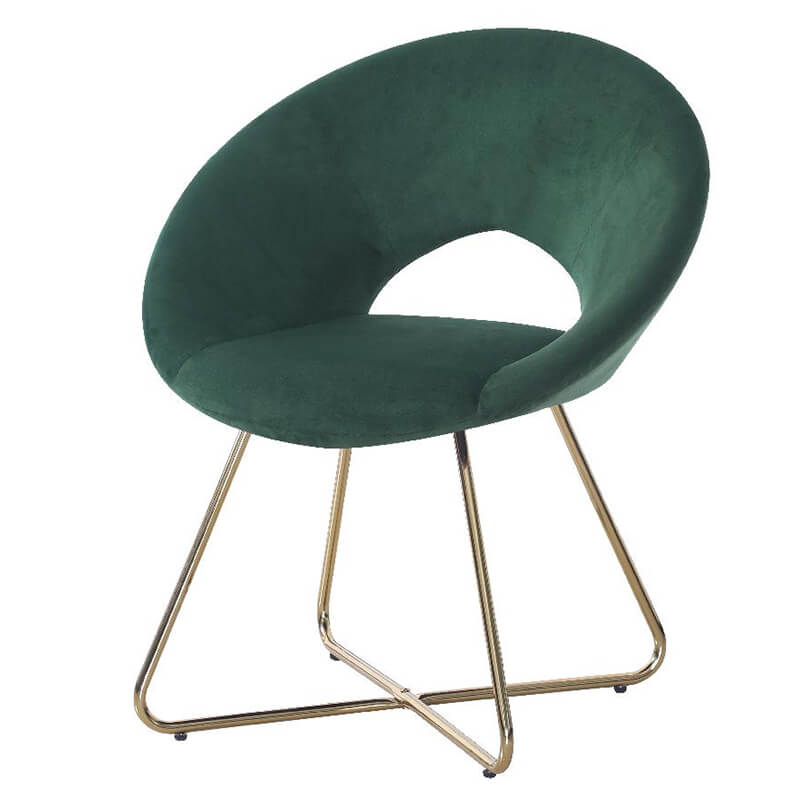 Metal makes up a sizable component of restaurant furnishings. It could be made of steel or aluminum, two of the most widely used metals for seats used in hospitality. They are made to be rough and rugged by nature. They frequently last for many years. They are easily transportable. They are also appropriate for both indoor and outdoor uses.
Pros:
The sitting bag is made to feel fuller, softer, and more comfortable thanks to the high elastic sponge filling within.
It is highly enduring to watch and use, and it can be used in a variety of scenarios because of its simple and innovative design.
the security of family and friends is protected, and it is difficult to damage.
Modern production techniques like welding and riveting are used by manufacturers to maintain the strength of metal chairs. They are hence resilient by nature.
They can be stacked, particularly for outdoor versions.
They are frequently lightweight, which makes them more portable.
They can retain their color for a very long time when painted.
Keekea's small restaurant chairs take very less space but fulfill the purpose as well.
Stackable Chairs for Hotels And Restaurants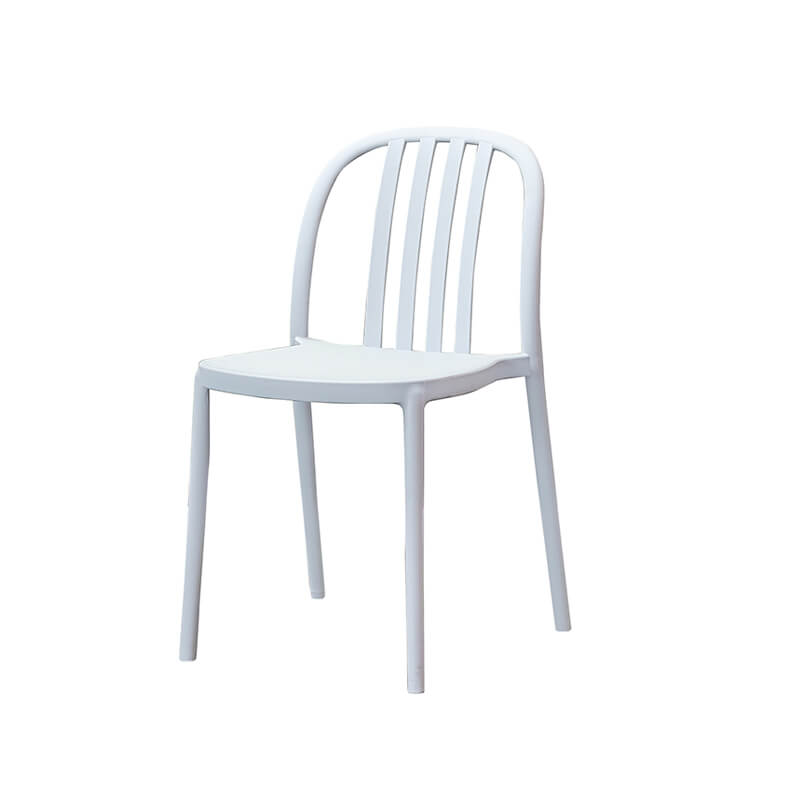 Stacking chairs are an excellent alternative when selecting seating for a restaurant, a hotel, or even a private home. Traditional chairs are heavy and unwieldy, but stacking chairs are quick to set up and take down. When a person needs to accommodate larger groups of people, these chairs are useful since they stack on top of one another.
Pros:
They are a terrific space saver because they can neatly be stored away after the event is done, they just take up vertical space rather than necessary floor area, and they are ideal for cleaning.
Stacking chairs are frequently used at golf clubhouses, conference centers, hotels, schools, outdoor spaces, and fast-food restaurants. They are typically composed of plastic or metal. The variety of wooden designs, however, is also gaining in popularity.
They are quite adaptable, have an attractive design, and comfort levels have significantly increased over time.
They have an upholstered seat and a curved back that is also upholstered for added comfort, enabling your customers to sit on them for a few hours without being too uncomfortable.
Keekea's stackable chairs for hotels and restaurants can be stacked on top of one another to save space and are made to be transferred from one location to another.
Folding Restaurant Chairs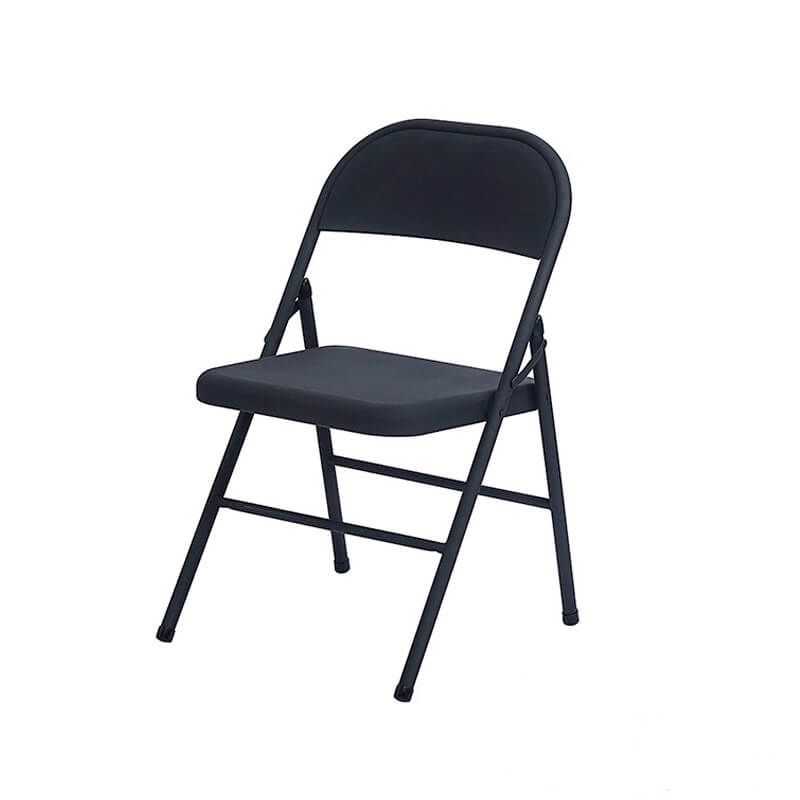 Many have gone to folding chairs as a solution in a world where hotel, restaurant, and office space management has become a big burden. For businesses, folding chairs should not be disregarded since the benefits surpass non-folding chairs more than anyone can think. It's critical that the space in your hospitality facility be flexible enough to accommodate various layouts. Purchasing folding chairs is one simple and economical method to prepare for special occasions or busy periods.
Pros:
Folding and stacking chairs offer flexibility because they are simple to store or quickly pull out. Due to their mobility and ability to fit under and around tables, they are also fantastic when space is at a premium.
For locations that host weddings, conferences, and other special events, stacking and folding chairs are essential.
Flexibility is essential during busy periods when businesses need to seat more clients. With folding or stacking chairs, it is simple to quickly raise or decrease a bar's or cafe's capacity, which is essential for designing the ideal layout for a dynamic and comfortable atmosphere.
For quick and simple placement, folding chairs must be both lightweight and sturdy, which is one of the important considerations.
Storing furniture might be needed if the restaurant is moving from one place to another. The less space chair needs, the better because storage units are pricey. Compared to non-stacking chairs, folding chairs allow a person to store more in a much less area.
There is more to folding chairs than just their practicality. There are numerous possibilities, ranging from traditional to modern. Even the frames and cloth colors can be altered to match your decor.
Keekea's folding restaurant chairs are great when one wants to save space or doesn't have that much space.
Conclusion
Restaurant owners need to be aware of a variety of design elements when it comes to restaurant layouts. For instance, seating and table arrangements must be carefully thought out because they will significantly contribute to driving away potential customers if their physical comfort is not taken into account. People go to restaurants hoping to sink into their chairs amid comfortable yet fashionable surroundings; if not, they will merely go elsewhere for some other option. 
It's better if the booths are not too low or too high, but rather tepidly normal height because long hours spent on laptops and having a meal at the same time can bring various problems, including possible back problems for individuals sitting in booths since the booths tend to feel cramped. You can contact Keekea for any order of chairs, they are the best in market restaurant chairs manufacturer.