Accent chairs are single-seat chairs that add more seating options and make a striking focal point in space. When used as accent pieces, they frequently feature a decorative design that harmonizes with the color, material, and shape of the decor rather than being utilized as ordinary seating like standard chairs.
Accent chairs are slowly gaining popularity and may be added to any space in the house, including the living room, bedroom, or home office, thanks to their adaptability. The best accent chairs may be found in almost any design, as well as in a range of styles, materials, and finishes, so they fit in both classic and modern settings. 
Accent chairs are a terrific method to test out incorporating patterns in the home's decor. Anyone may select a pattern that matches their style because there are so many options available.
Accent Chairs For Living Room Ideas
Whether users select a contrasting style or something more subdued, they should make sure to take enough time and give some thought to the type of accent chair that will work best for their living room. Think about the available space when choosing accent chairs.
Features and Pros of Accent Chairs For Living Rooms:
Provide extra space in the living room for either sitting, reading, or casually chatting.
Users who have a smaller living area might only need to bring the accent chairs in when they have a dinner party or other gathering. 
This transformative piece of furniture can be used to add color, texture, and pattern, and indulge in a love for interior design. There are many accent chair living room ideas that users can apply to style their rooms.
It's normal to feel a little restless while sitting in a stationary chair, so the ability to sway and rotate seems more natural and relaxing. The swivel is wonderful for adding another level of comfort to seats.
The ability to recline is excellent for unwinding while reading, watching a movie, or napping during the day.
A larger seating area accommodates better seating and relaxation needs for visitors.
Best Product:
Check out the accent chairs from Keekea. Keekea is one of the biggest accent chair suppliers for decor.
Features:
It has a reclining feature that makes them stylish and comfortable.
Most of them have a 360-degree swivel.
Has a wide seat to accommodate any height and weight.
Accent Chair For Bedroom Ideas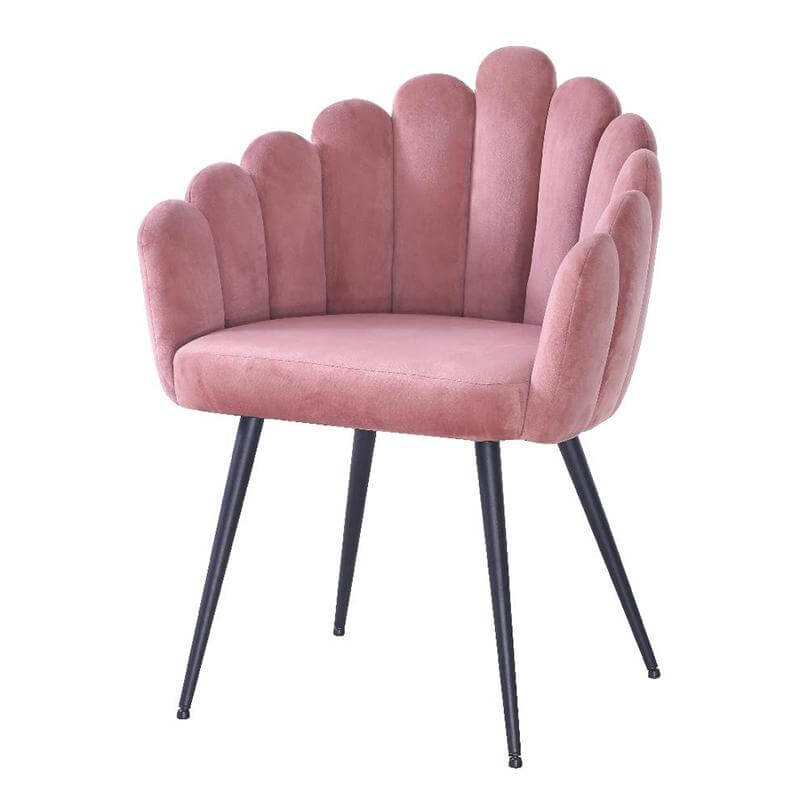 For extra seating and decorative flair, an accent chair is a perfect addition to the bedroom. The accent chair in the bedroom idea is innovative and useful. Adding an accent chair, whether in the corner of your bedroom or in the main living room, creates a modern and sophisticated touch that can be used in any room.
Features and Pros of Accent Chairs For Bedroom:
An accent chair will add character and depth to any room.
This functional decor piece will help to add color and style to the room.
Having an accent chair in your bedroom is a great way to unwind with a book before going to bed.
When entertaining guests in other rooms, an accent chair can be used as extra seating.
Best Product:
A bedroom accent chair from Keekea is a terrific option for many individuals because it makes the space seem lovely and facilitates daily tasks.
Features:
It has a high resilience sponge and heavy load-bearing capacity.
The chair's pink upholstery and silver metallic frame stand out and add complementary neutral colors to the environment.
The accent chair provides roomy seating with strong, vintage accents on the legs and a metallic frame in any traditional bedroom.
The chair placed by the vanity catches up on the gentle tans or beige tones of the headboard and curtains, bringing a pleasant accent color to the space.
Small Accent Chairs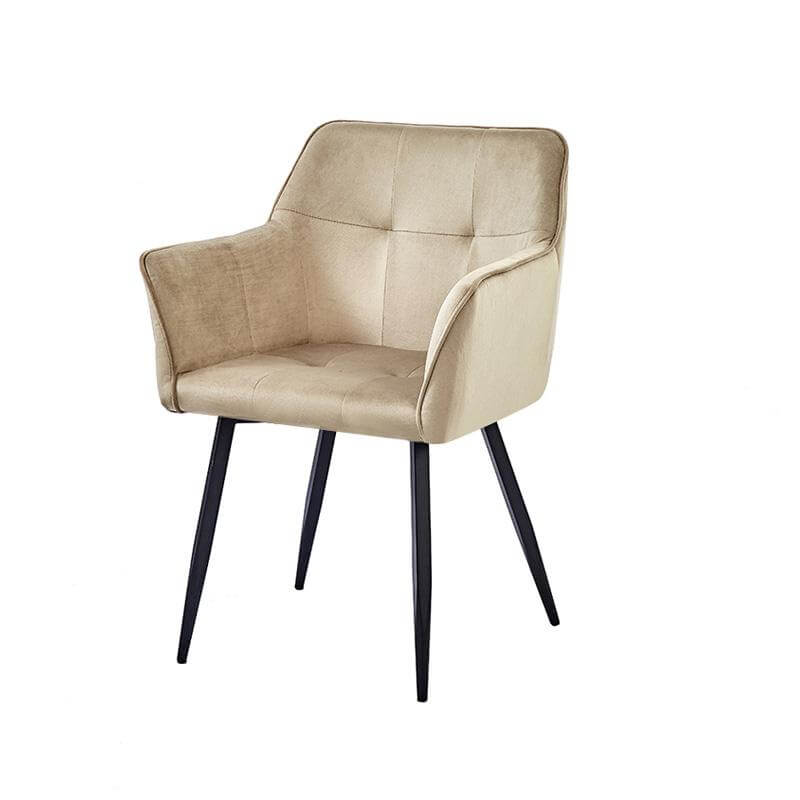 Consider the potential placement of the accent chair before making the selection. This not only aids in deciding on the chair's size, but it may also be useful in defining the chair's intended use.
Features and Pros Of Small Accent Chairs:
Small accent chairs are ideal for filling small and awkward spaces around the house.
They are ideal for watching television and are high enough to be added to dining tables for additional seating.
Any vacant room is effectively filled by adding small accent chairs.
Compared to a sofa set or settee, this is something that is simple to store.
Current accent chair designs are useful for giving any space a more modern appearance all around.
Best Product:
Check out this small accent chair available at Keekea.
Features:
The product has a simple impression, attractive design, and is super sturdy
Accent chair designs function as attractive items for the interior design of any area and are comparable to contemporary art.
There are designs for accent chairs that include a footstool or a reading area, transforming the space into a cozy haven for everyone.
The main benefit of small accent chairs is that they are designer pieces that fit the budget yet make the guests feel luxurious.
Velvet Accent Chair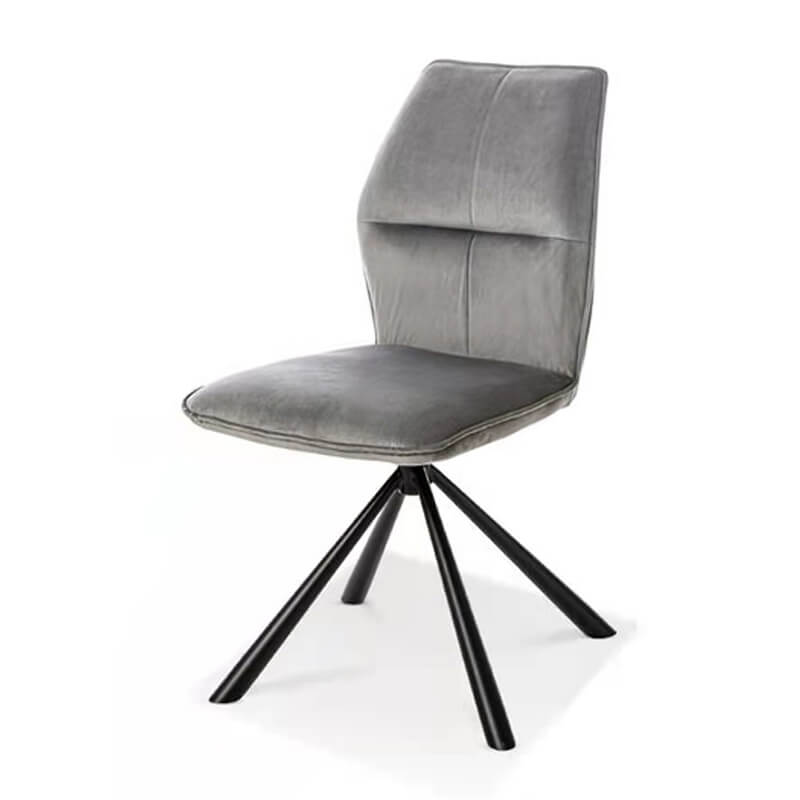 One of the warmer chairs is an accent chair covered in velvet. With a good book and a cup of tea, it is simple to sink into, it has a lovely appearance, and its plush upholstery material makes users feel wonderful.
Features and Pros Of Velvet Accent Chairs:
Velvet accent chairs are extremely comfortable.
The ease with which velvet accent chairs may be matched, even with the most unusual wall or furniture colors, is a major selling point.
The velvet chair fabric's upholstery provided by every fabric chair factory is soft to the touch.
Users are able to find a nice match for every living area with their designs and colors.
Best Product:
Keekea velvet accent chairs come in a range of colors and beautiful designs to match everyone's needs.
Features:
The wide backrest of the velvet accent chair and the seat on the metal legs of the velvet accent chair are its key selling characteristics.
Because upholstery fabric comes in vibrant, vivid colors, the piece of furniture can become a striking accent.
Users can place them right next to the coffee table because of their sleek forms.
Patterned Accent Chairs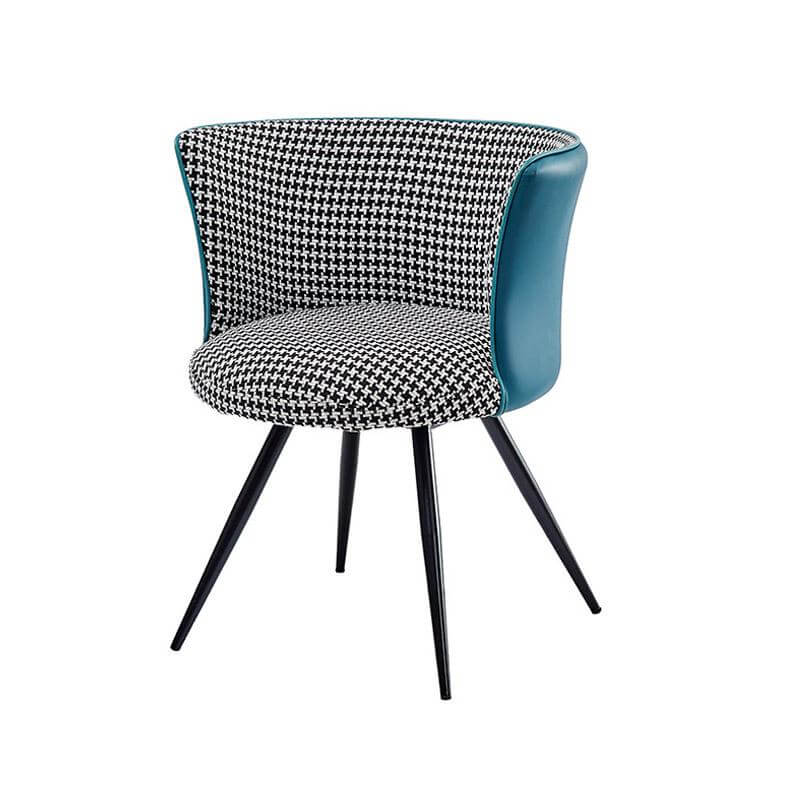 Accent chairs with patterns are an integral part of any home design. Beautiful, multipurpose accent chairs may enhance both indoor and outdoor living spaces.
Features and Pros Of Patterned Accent Chairs:
One of the simplest ways to enhance the appearance of a space is to add patterned accent chairs.
Add a patterned accent chair to a plain room, and it will automatically stand out.
These chairs are versatile and can be used throughout the house.
The accent chairs may easily be moved in from other rooms to give extra seating for visitors.
Best Product:
Patterned accent chairs from Keekea stand out in any decor because they provide a space flair and character while enhancing the overall aesthetic. Used as an accent chair, this tub chair comes with comfortable chair arms and fabric.
Features:
This patterned accent chair from Keekea is high on fashion and has flat and neat tread lines.
Accent chairs are the perfect size for patterned materials that might be too busy for a large sofa or loveseat.
Users have the option to add accent colors and a tonne of visual appeal to space by choosing from a variety of fun patterns provided by many fabric armchairs factories.
They offer a cozy place for one person to sit and unwind while being compact enough to squeeze into even the smallest areas.
Accent Chair Corner Ideas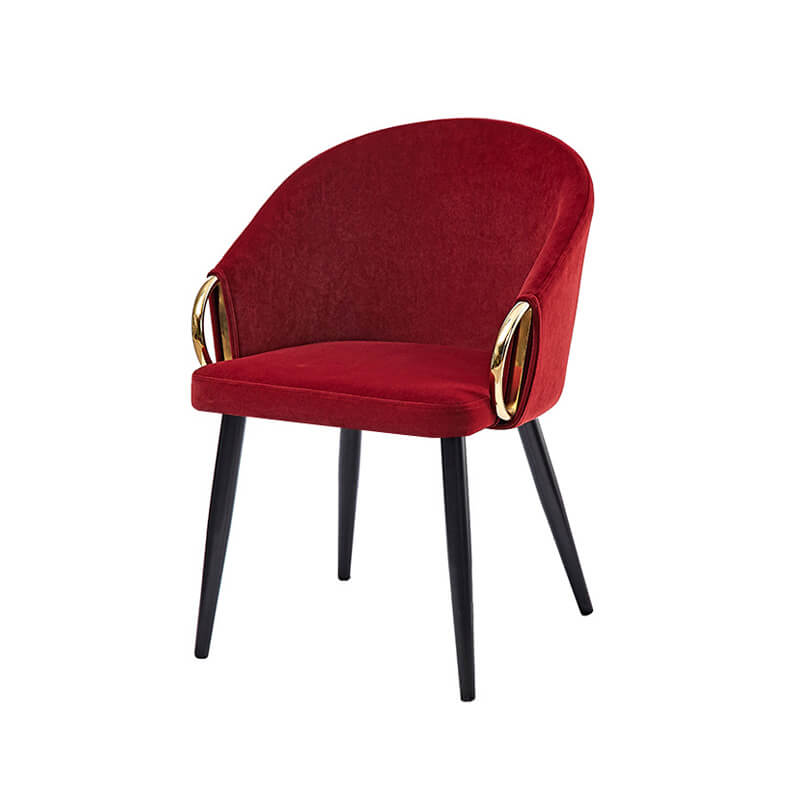 It can be difficult to decorate corners. Nothing excessively large is required. Moreover, they shouldn't hold something that is too little either. In such cases, a corner accent chair is a right choice.
Features and Pros Of Corner Accent Chairs:
A corner can be made cozier and more inviting by adding an accent chair.
Additionally, providing a range of seating options will actually make a space appear larger and give the corner use.
The majority of them have three supports, each positioned over one of the chair's three back legs, and two vasiform back splats.
To clean this accent chair, the simple use of a moist washcloth and a little dishwashing soap is enough.
Best Product:
Corner accent chairs of Keekea fill up idle space and help make the house look more lively.
Features:
Gives the area a unique look.
The color matches most of the modern interiors, be it white or black, or brown.
The chair has a soft curve waist support for comfort. 
Modern Accent Chair Ideas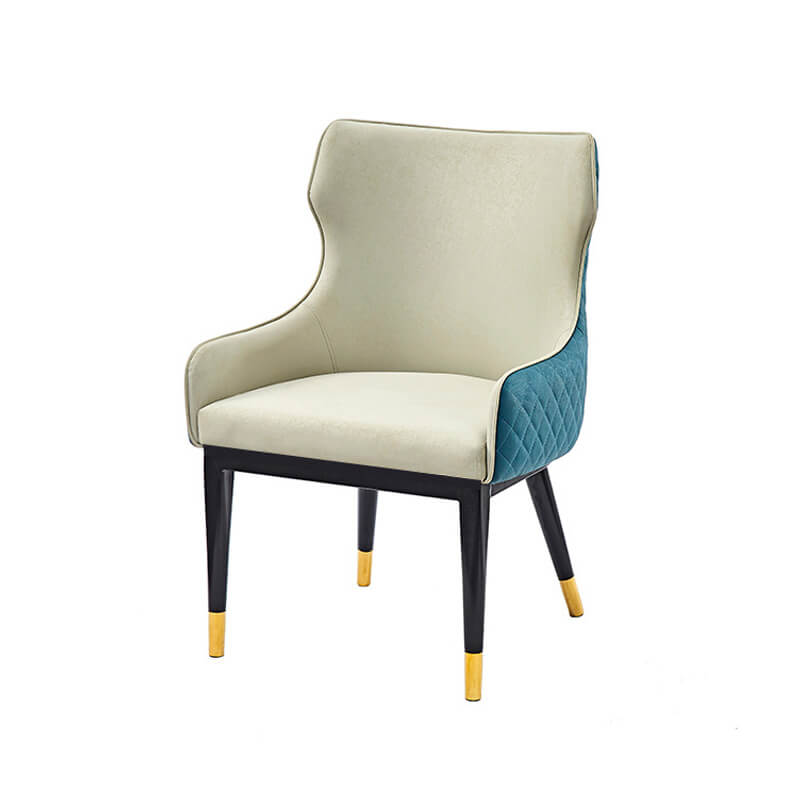 Modern accent chair designs include clean, angular lines with shiny, smooth surfaces. The objective is to present a tidy appearance without improper line and color combinations.
Features and Pros Of Modern Accent Chairs:
Modern designs aim to present a more airy visual aspect.
Modern accent chairs are characterized by their use of materials like stainless steel, nickel, or aluminum, exposed light wood, clean-lined plastic, and a lack of elaborate features.
Modern accent chairs are sharp and elegantly designed.
Best Product:
Wood, metal, and upholstered materials can all be used to create modern accent chairs of Keekea. Buyers' preferred styles determine the materials they utilize.
Features:
It has a modern and simple design.
Extremely comfortable.
Sturdy and high weight-bearing capacity.
For those with spacious homes, choosing two accent chairs and placing them side by side would create a cozy, conversational spot that would be perfect for hosting guests.
One should choose a chair that is a shade lighter or darker than the main color of the interior design plan if they want an accent chair that completely suits the space.
The ease with which the desired style can be selected makes accent chairs appealing.
Conclusion
People must take size into account while selecting an accent chair. The last thing anyone wants is a chair that dominates the area, therefore it is crucial to make sure it is proportionate to the other furniture in the space. The location where the chair is to be put must first be measured for width, depth, and height.
If the user lacks the courage to purchase an accent chair for the living room with a pattern, they can opt for a bold block color and accessories with patterned throw pillows and cushions. Price is a factor in every purchase, but accent chairs are particularly significant because they aren't often utilized as primary seating. 
Provide your customers with a variety of options. Contact Keekea for more options.