An excellent feature of a tub chair is the support it provides to the back. Because of this, it provides substantial back support, which can help alleviate minor aches and pains. Restaurants, hotels, and waiting rooms, as well as any other public spaces where patrons need to wait, frequently stock up on tub chairs because of their widespread popularity.
Their high arms and backs, plush cushions, and low seats can make any room feel more comfortable and luxurious. Additionally, some businesses opt for tub chairs as their primary seating option for an uber-modern, contemporary feel. The article goes into greater detail on the meaning and uses of the tub chair.
What Is A Tub Chair?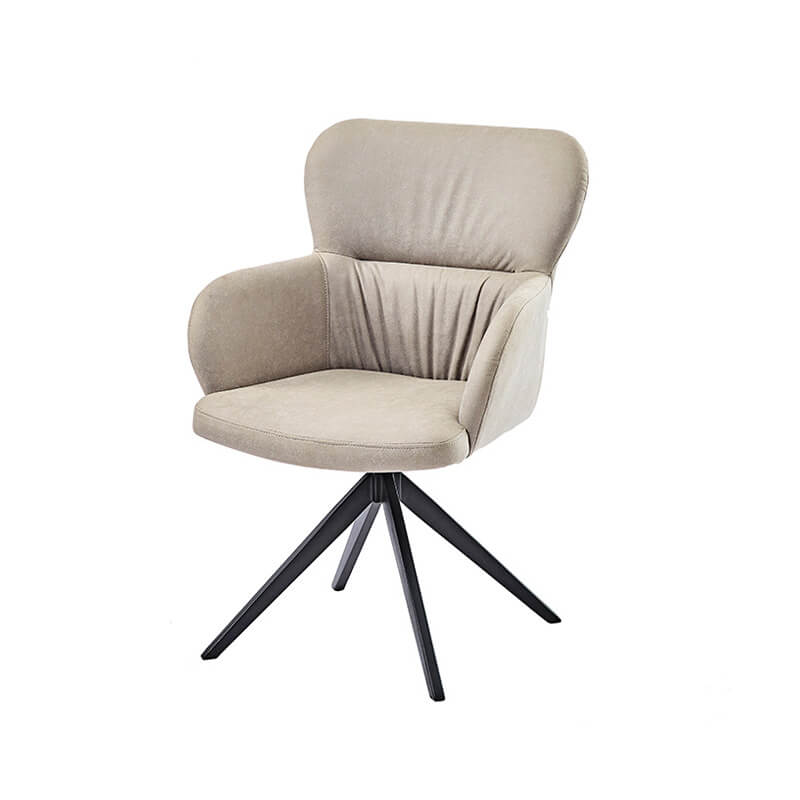 Similar to armchairs, tub chairs are a type of seating option. One distinctive feature is the continuous semicircle shape of the armrests and backrests. The terms "easy chair" and "barrel chair" are also used to describe these seating options. 
One can really sink into the plush cushions and relax, and its back will prevent it from flopping around. An abundant layer of polyurethane (PU) on most tub chairs helps in preventing stains, as well as lets the users clean it quickly and effectively.
The purchasers also have the option of carefully selecting the fabric to meet their specific needs as a company. There are tub chairs available that adhere to health and safety standards that have been developed specifically for this purpose. They're comfortable and compliant with the Crib 5 Specification.
The tub chair is a type of club chair with a different silhouette. Its shape, which is reminiscent of a bath, inspired the name. Sitting in one of these chairs, you can rest easy knowing that your back and spine are getting the support they need. Furthermore, it has superior support thanks to the big cushions that surround it.
Best Tub Chair Design Ideas
Small Tub Chairs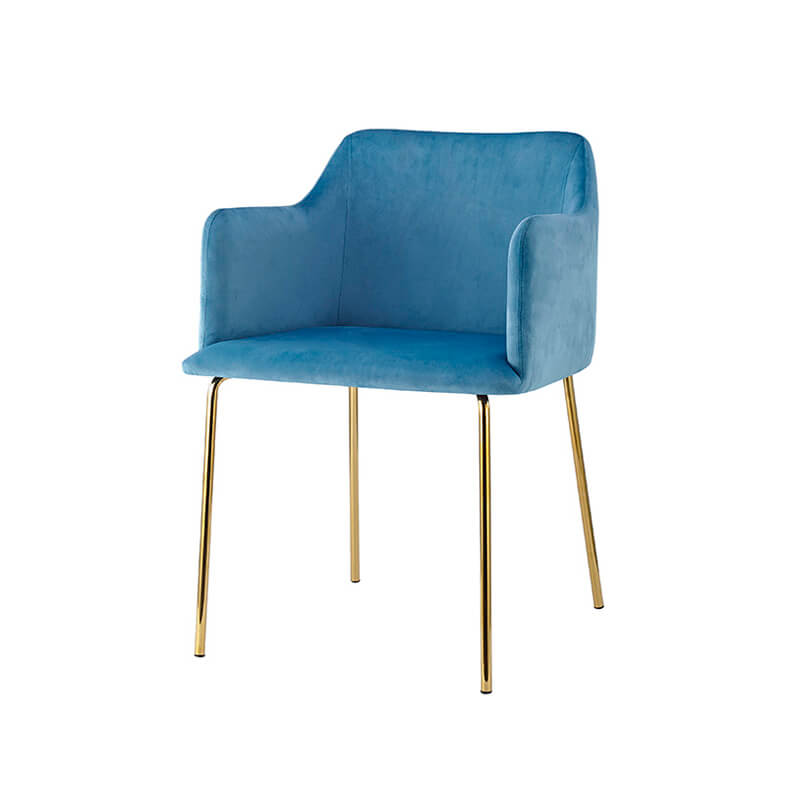 The tub chair is a versatile piece of furniture that can be used as an accent piece or supplementary small lounge chair in virtually any commercial setting. This fabric arm chair factory has a metal iron base and a metal iron chair, making it low-key and lightweight in the luxury department. The paint is nano-baked at a high temperature to prevent rust and corrosion.
Features:
Subtly Stylish and Classy
Hardy Bathtub Chair Construction
Benefits:
Longevity is guaranteed by the well-thought-out construction and genuine skill of the makers.
The metal leg frame is sturdy, reliable, and resistant to corrosion and oxidation because it has been polished using a high-temperature pickling and phosphating process.
The high-quality materials used in the construction of Keekea's compact tub chair guarantee its useful life.
Antique Tub Chair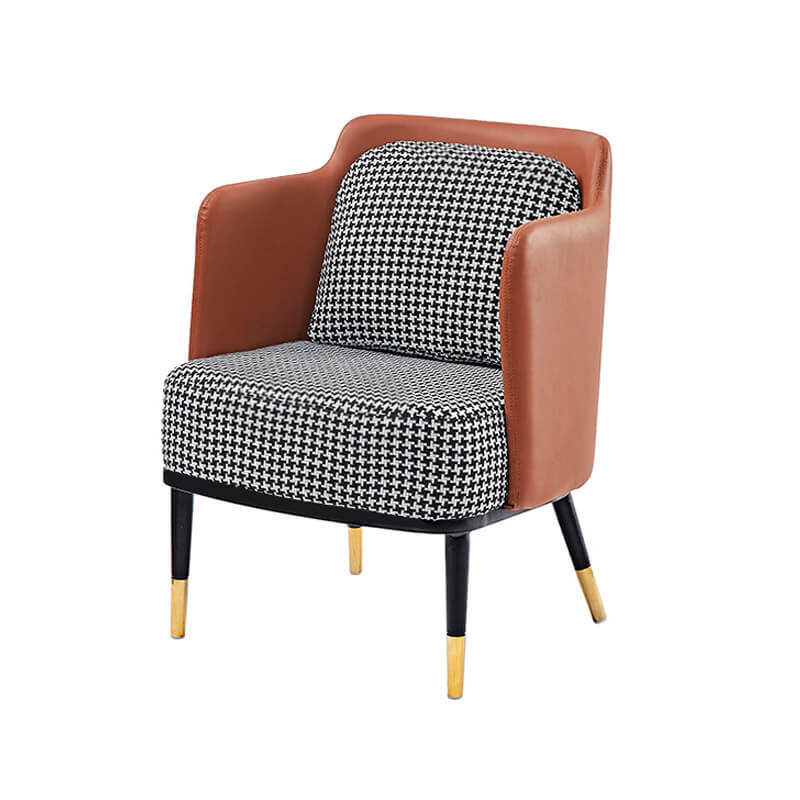 The large, round seat and soft, rounded corners provide hip comfort. Sitting in this chair feels great thanks to the high elastic sponge filling, which makes the sitting bag feel more substantial and supportive.
Features:
PU fabric is selected because of its many desirable qualities, including its thick monolith material, permeability, smooth surface, close cortex, and filling texture.
A Feeling of Resilience and Strength
Benefits:
The extremely industrial aesthetic adequately conveys a robust character.
The design is both new and timeless thanks to its inherent simplicity.
Keekea's antique tub chair is one of the best products in this segment. Keekea is a dependable provider of dining chairs due to the company's dedication to using its extensive knowledge and experience to produce only the highest quality chairs.
Modern Tub Chair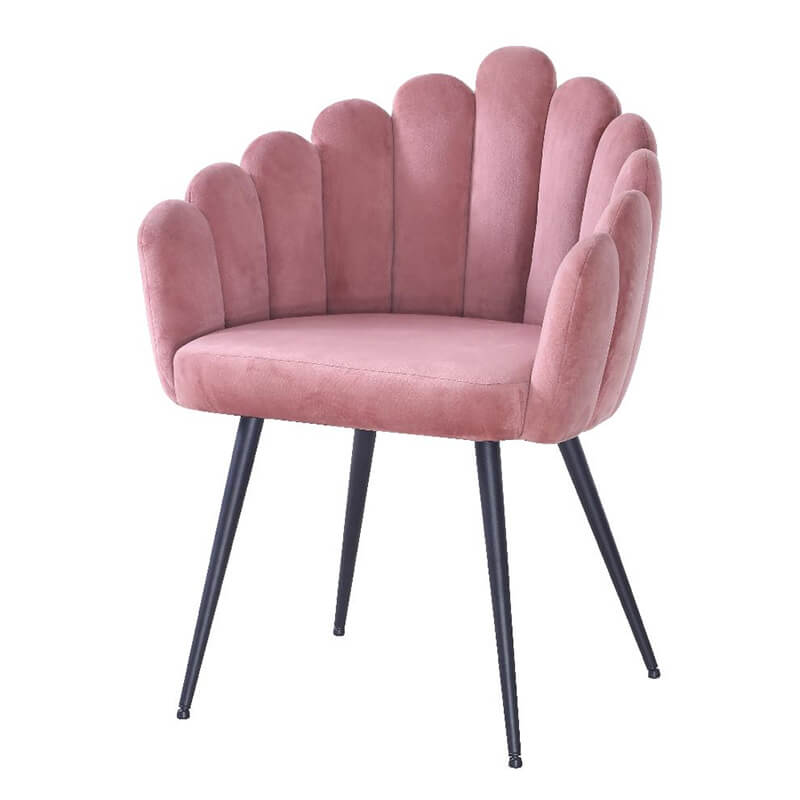 The chair shown in the image is a bedroom bucket chair that has a nano three-proof technology fabric that was used to create the chair, making it plush and comfortable to sit in while also being highly breathable, waterproof, anti-fouling, and anti-mite.
Features:
The metal leg frame is polished with a high-temperature pickling and phosphating process, and it has a high load-bearing capacity.
The high-density sponge is extremely resilient and tough.
Benefits:
The material is hypoallergenic, breathable, and resistant to deformation even after rigorous testing.
It is sturdy and dependable, as well as resistant to corrosion and oxidation.
Contemporary tub chairs are just one of the many wholesale dining options available from Keekea.
French Tub Chair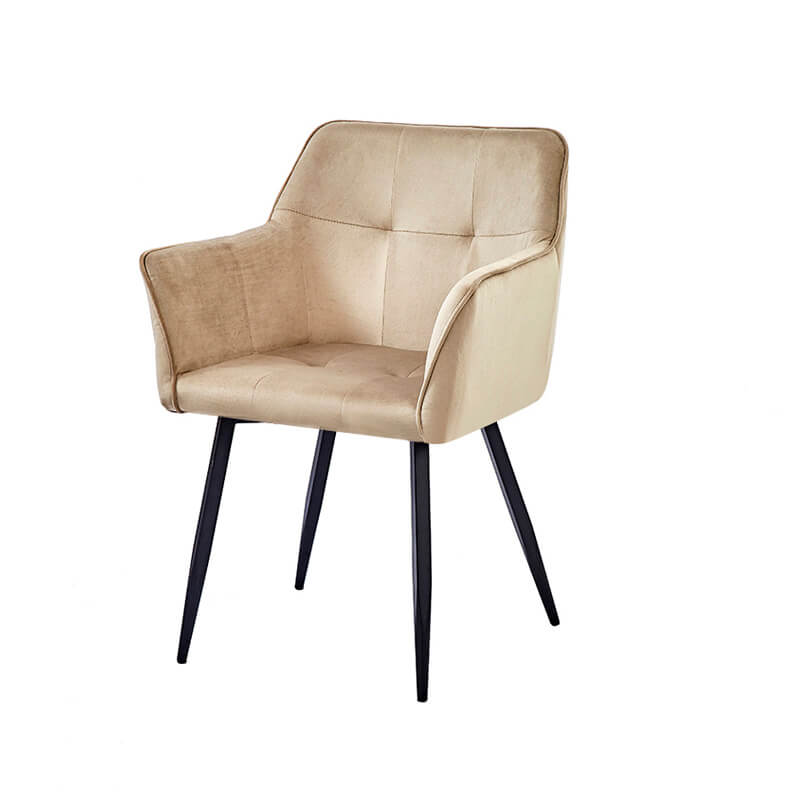 Strong and durable, the French tub chair can withstand the weight of multiple family members without fear of collapse. It combines the essence of classic and modern design in an inspired single product.
Features:
Metal legs and electroplated components are made from higher quality metals and electroplating to guarantee durability and longevity.
Steel legs with a high load-bearing capacity that won't budge under the weight.
Benefits:
The curved ergonomic design of the chair's backrest is a nice fit for the natural arc of a human spine.
It's relaxing and won't wear down quickly.
Keekea employs superior building practices and designs that are tailor-made for creating French tub chairs.
Leather Tub Chair
The leather tub chair is a timeless and refined chair, which features a unique industrial aesthetic. Its unique shape and comfort make this type of chair comfortable for various business needs.
Features:
All of the edges and spliced surfaces mirror the tread lines' flat, symmetrical shape.
Stability, rigidity, and immobility characterize the design of the structure.
Benefits:
The great hue and ingenious design are easy on the eyes, making them perfect for those who seek out subtle luxury.
Simple elegance is communicated through the combination of a vertical layout and a single color.
Check out the leather tub chair that Keekea provides. It has over a decade of experience and a team of exceptionally skilled craftsmen to thank for the exquisite custom upholstered chairs they offer.
Velvet Tub Dining Chairs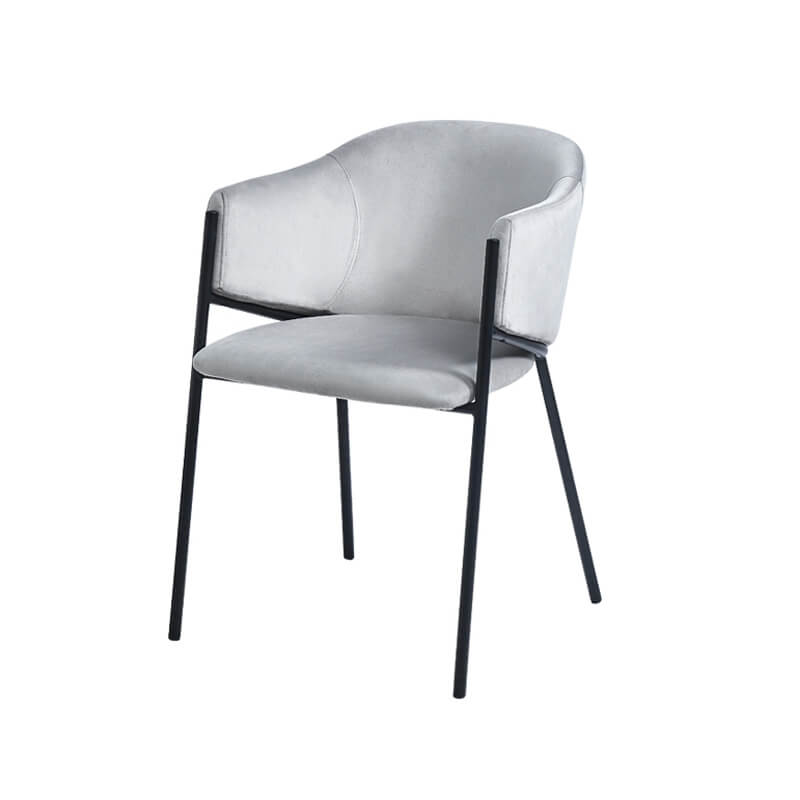 The velvet tub dining chairs have a perfectly rounded metal frame for ergonomic comfort and protection against dumping. The sponge's construction is based on the use of hollow foaming technology and imported raw materials.
Features:
The flannel's features include its thick texture, soft feel, subtle sheen, resistance to wear, and longevity.
It keeps the warmth in and resists creasing well.
Benefits:
People will feel more exceptional because of the stylish design, high-quality interior, and lavish design.
The materials used in its construction are completely non-hazardous, and they provide a high level of comfort and stretchability.
Keekea has earned its stellar reputation by providing its business customers with velvet tub dining chairs that are both aesthetically pleasing and practical.
Upholstered Tub Dining Chair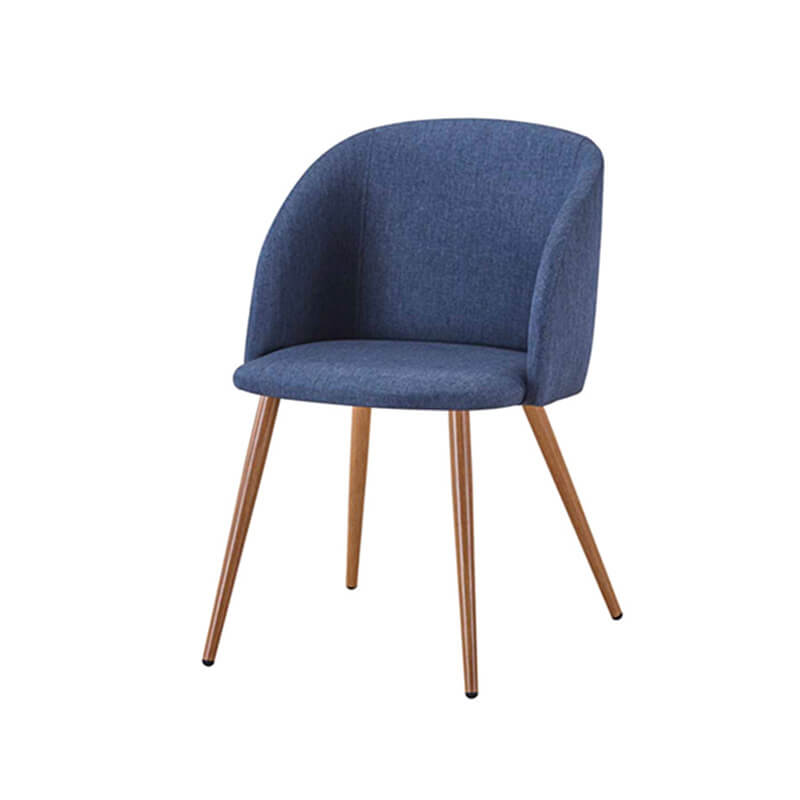 The Upholstered Tub Dining Chair's design inspiration comes from real life. The upholstered chair manufacturer produces chairs whose form is simple at the expense of its cost. Chairs' backs are made more sturdy by applying adhesive to new foam or batting.
Tub chairs will add elegance and style to your dining area, along with bringing strength and support. And the best part, is you'll also save room. Tub chairs have the important advantage of taking up little space. You can have multiple tub chairs in a compact dining area.
You'll have a good time sitting in them. While taking up little space, this chair does not sacrifice comfort. You'll enjoy sitting and drinking coffee, eating a meal, or conversing with others.
Features:
Support is gentle and adaptable thanks to the legs' simplicity and pliability.
This item is designed in accordance with the principles of contemporary minimalistic style.
Benefits:
For starters, it's made out of high-quality materials and was woven using a unique technique, so both the warp and the weft are strong and long-lasting.
Steel legs with a high load-bearing capacity that won't budge under your weight.
The Upholstered tub dining chair is just one example of the many stylish tables and chairs that Keekea has to offer.
Tub Chairs For Living Room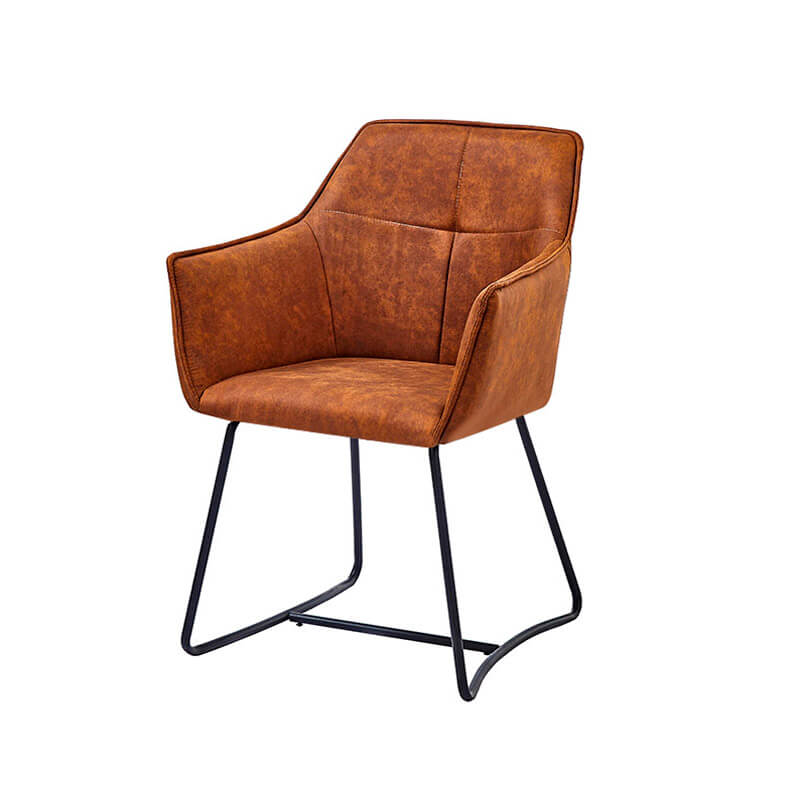 After a long day, nothing beats sinking into the plush cushions of one of these chairs and leaning back against the low, supportive back. The buttocks tube is compact, full, comfortable, and elastic, and it's made from a thickened sponge with double layers for high resilience that won't compress.
Best Product: Graceful Curve Dining Chairs CDN410019
Keekea combines a world-class team of design professionals with years of experience to provide the latest in residential furniture. In addition, thanks to their established service system, they can put everyone at ease throughout the entire process of working.
Features:
The metal pipe has good load-bearing properties and is thick, well-made, smooth, and edgeless.
The subtle style incorporates a number of readily apparent design elements.
Benefits:
The curved, ergonomic design is good for the back.
The fabric has a pleasant feel to the touch, a luxurious suede finish, a sturdy drape, resists fading, and requires minimal maintenance.
Tub Chairs For Bedroom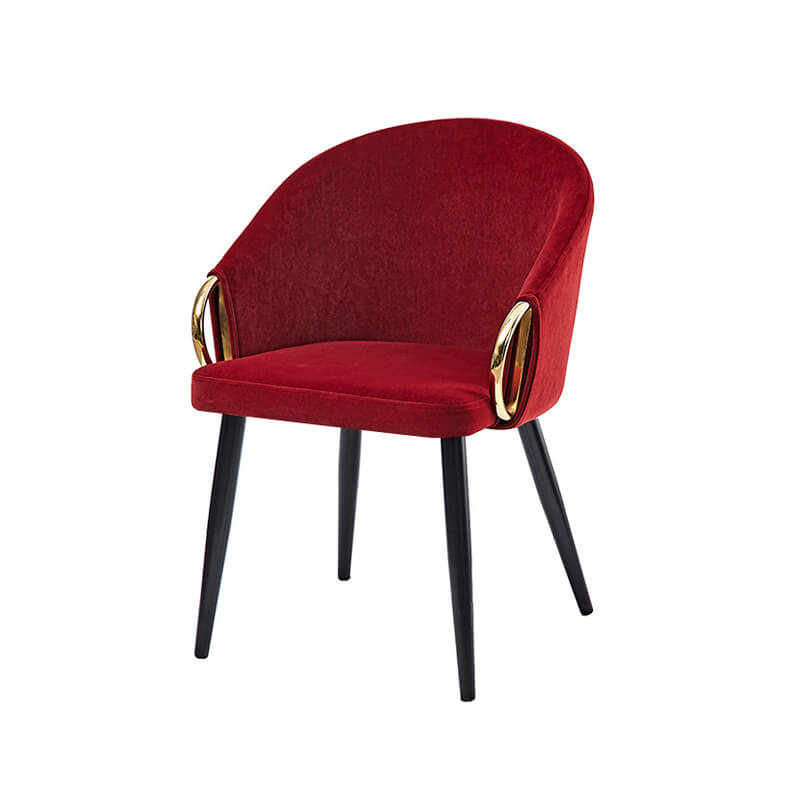 A comfortable chair in the master bedroom can be a practical and functional addition, and even the smallest additions can make a big difference. You may not always require a large chair, or you may believe that the traditional 'bedroom chair' is too low. As a result, the obvious solution is to introduce a tub chair.
Because they have a short back, they don't crowd the space or make it feel too crowded. Their padded curves give them a soft, elegant feel that is ideal for the bedroom. The whimsical tub chairs have a soft waist curve that helps support the back in a unique way.
Best Product: Soft Waist Curve Dining Chairs CDN410006
Chairs, tables, and stools from Keekea, one of the industry's top manufacturers, are all thoughtfully designed to convey a cozy, welcoming vibe perfect for the home. Their flexibility in offering a wide variety of exemplary designs and options for customization allows them to provide solutions that are in tune with consumer tastes.
Features:
The overwhelmingly industrial design is replete with a feeling of robust power.
It uses a waist-protecting design based on scientific research to reduce weariness.
Benefits:
Tapered legs and simple stitches can be used in a number of settings.
Superior capacity for bearing weight, user security, and durability.
Conclusion
Since tub chairs typically offer more padding and support than regular chairs, establishments that feature them often assume their patrons will be seated in comfort for extended periods of time. This makes them an excellent choice for living rooms and bedrooms due to the comfort that they provide.
Seating options are plentiful at Keekea, with a variety of tub chair designs available for any event or setting. In addition, they are able to design ergonomic chairs in step with current fashions, providing customers with a relaxed and enjoyable dining experience. Contact Keekea with your requirements now.