The banquet is a sizable catering activity sector where meals and beverages are served for a pre-arranged number of individuals on a pre-fixed date and time. It is a gathering location for many guests to eat and drink together. Having a party at a banquet is appropriate. However, the most crucial part of this whole arrangement is its chairs, which need to be both comfortable and stylish.
We will talk about different types of banquet chairs in this blog. Keekea also provides all styles of quality banquet chairs for your needs. Source out the best banquet chairs from Keekea to provide your customers.
What Are Banquet Chairs?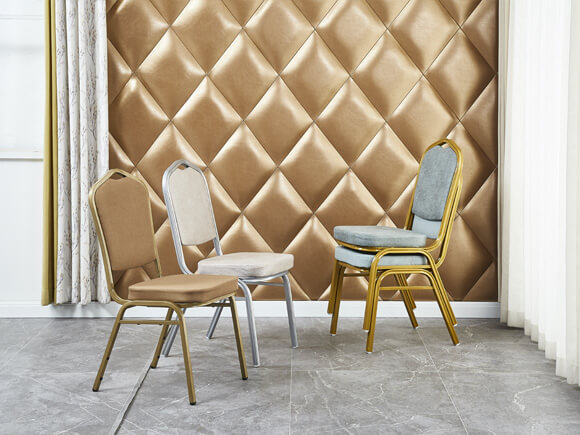 Within the world of hospitality furniture, banquet chairs serve a very specialized purpose. These are a style of seating that is used in many different places, including country clubs, hotels, restaurants, and wedding halls. Banquet seating frequently has to accommodate dozens or even hundreds of people.
Usually, this furniture is a temporary addition to any setting. Banquet seating is used for a variety of events, including weddings, conferences, business meetings, and more. After the event, the chairs are quickly transported back to the venue's storage area until the next one.
The word "banquet chair" refers to a light, four-legged, stackable, or foldable chair without armrests that are used to provide temporary seating for events taking place in banquets. One of the more important features of the banquet-style chairs is their design became their simplicity of storage as these chairs were only intended to be utilized occasionally for brief periods of time. 
These chairs are not meant to be sat in for long periods of time. If someone tries to utilize this style of chair at their computer desk and sit in it for the majority of the day, it would definitely be a cause of discomfort.
Stackable Banquet Chairs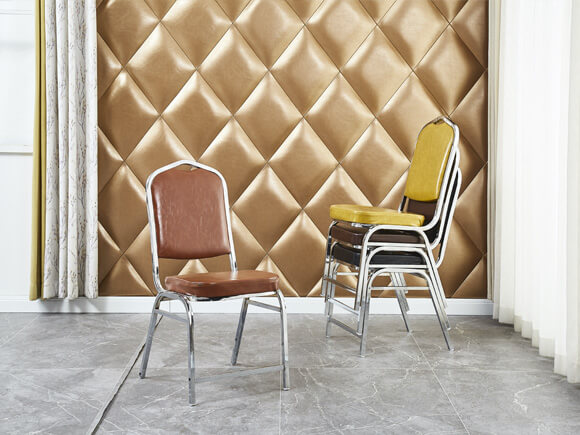 Stackable banquet chairs are the commonly preferred seating option in the event and hospitality industries. This is because they provide venues with a wide range of advantages that allow them to make the greatest use of their space and improve the experience of event attendees. These seats are perfect for locations that need to conserve space, such as catering events.
Features
The comfort of the visitors is a priority when designing stack chairs for banquets and other gatherings. The firm cushioning on the chairs sold provides the ideal support without causing pressure spots that make sitting uncomfortable.
Durability is one of the main traits that event venues look for in their seating. Thankfully, stackable banquet chairs have been designed to withstand extensive use, frequent transportation, and even the heaviest or rowdiest of attendees.
Whether they are positioned at tables or stacked to conserve space, stacking chairs have a rather minimal footprint. These chairs take up less area on the floor of the event venue than conventional, non-stackable chairs would.
Pros
They are space-saving, stylish, and typically have smaller footprints than standard seats while in use. It is simple to store them in small locations because they may be stacked on top of one another. Since banquet chairs are transported back to the warehouse after the event, the stackability of banquet chairs is important.
Stackable chairs are simple to use and typically manufactured from lightweight materials like aluminum or plastic. Furthermore, they are simple to clean and maintain thanks to their exquisite structure and streamlined shapes.
Stackable chairs can be picked and moved around as needed because they are lighter than stationary chairs. They are simple to handle and move, whether it is needed for cleaning or to increase the seating capacity.
In lobbies, conference rooms, and outdoor wedding ceremonies, standard height stackable banquet chairs of Keekea provide excellent choices for commercial indoor and outdoor event seating.
Folding Banquet Chairs
With a vast range of seating options, frame materials, colors, and styles, folding banquet chairsare the finest choice for any event.
Features
It is both comfortable and durable.
It is made of pliable, vented plastic that can support a significant amount of weight while molding to the back and legs.
It is a reasonably priced chair that is surprisingly comfortable—much more so than any plastic or metal chair.
Pros
Folding chairs offer convenience because they are simple to store and ready to use whenever needed. Due to their mobility and ability to fit under and around tables, they are also fantastic when space is a problem.
Along with the advantages of reducing space, they also offer stylish appearances. This chair adds seating without sacrificing aesthetics and has a distinctive, stain-resistant design.
For busy workers who must clean tables and furniture at the end of the day and in the little window between guests, folding chairs provide the best easy cleaning solution.
There is always a folding chair at Keekea to suit functional and decorative needs, regardless of the preferences of the clients or the type of events. Folding chairs come with a range of fabric and frame colors.
Padded Banquet Chairs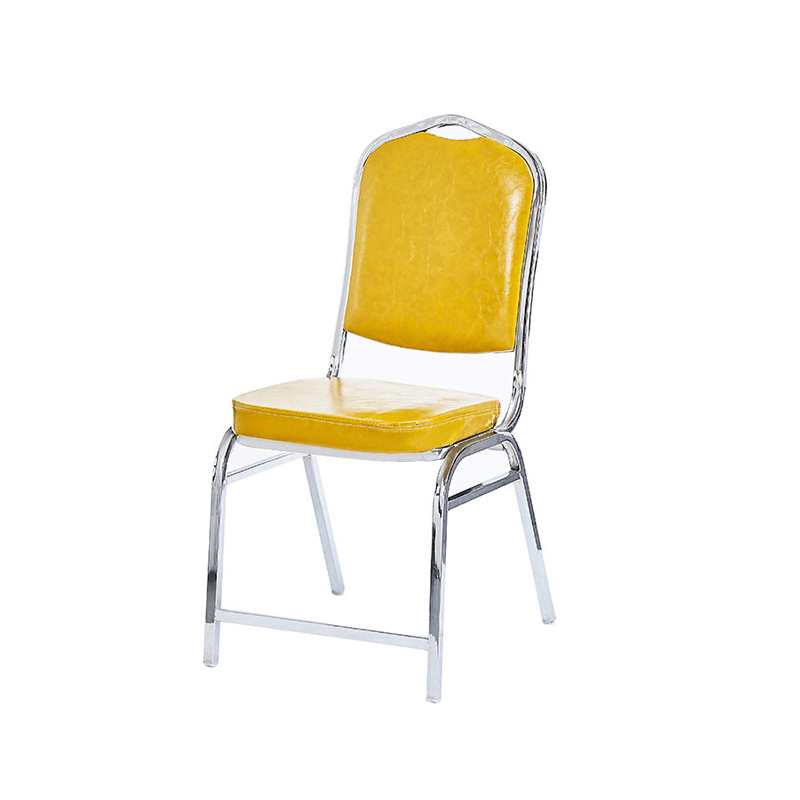 For extended lengths of time spent sitting, padded banquet chairs provide a more comfortable experience.
Features
Padded chairs provide adaptable seating configurations for events like wedding receptions and are incredibly versatile in any situation.
Guests, clients, or customers can concentrate by sitting on ultra-comfortable banquet chairs with padded seats.
Although it appears and feels light, this item can support a substantial amount of weight.
Pros
With its thick foam-padded seat, this chair was made to keep guests comfortable.
With a steel frame, double braces, leg-strengthening support bars, and double seat hinges, it is designed to withstand hard use.
For indoor events, the non-marring floor glides on the bottom of all four legs to prevent scratching of the flooring.
This padded banquet chair from Keekea is portable and appropriate for numerous events, including gatherings and parties. It is affordable and comfortable.
Crown Back Banquet Chairs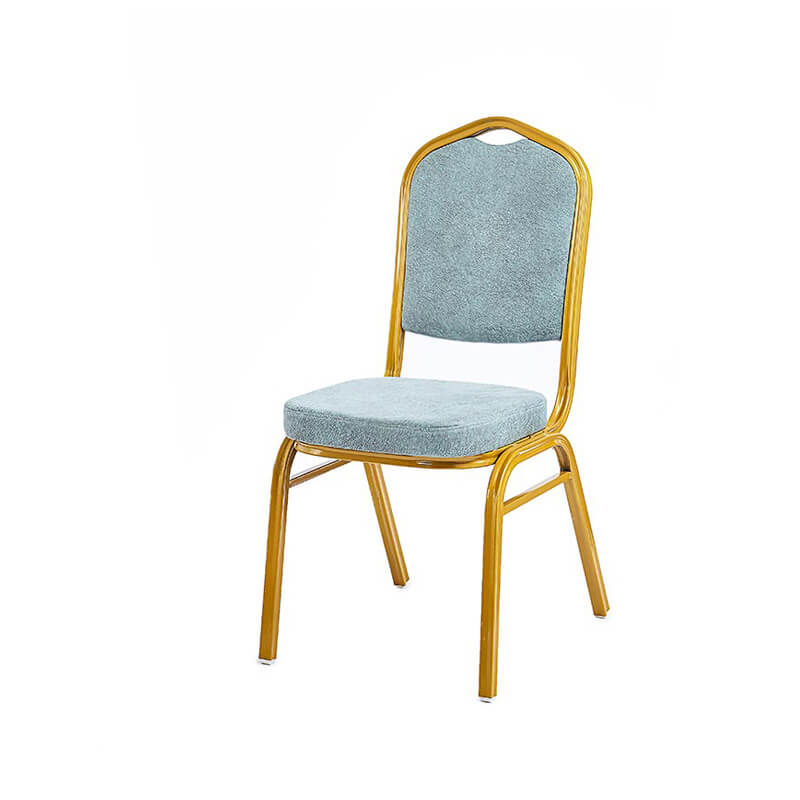 With the help of these banquet chairs, users can make a lasting impression on clients who visit their facility.
Features
These crown-back chairs have a large seating capacity, making them ideal for the event rental industry.
This eye-catching hospitality chair can be used without a chair cover for any number of formal occasions and still draw attention.
The chair has a fire-resistant foam cushion and tough upholstery that will withstand frequent use.
Pros
The seats are quite comfy, solid, and easy to lift.
When the chair is moved, the non-marring floor glides to protect the floor by gliding smoothly, and bumper guards prevent scratches on the frame when it is stacked.
The frame is strengthened with double support braces, which offer it tremendous strength and durability.
These well-liked crown-back banquet chairs of Keekea were designed for commercial use and have been proven to support the enormous weight.
Dome Back Banquet Chairs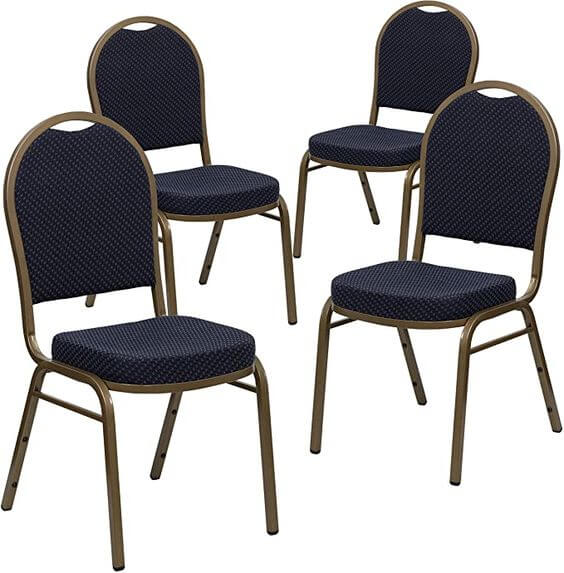 Whether entertaining the bride and groom, a sweet sixteen celebration, or a family gathering, this elegant, incredibly comfy dome-back banquet chair will guarantee that the guests have a good time.
Features
This commercial-grade banquet chair with a dome back looks great in both formal and informal settings, such as award banquets and business meetings.
The wide foam seat and padded back of the chair are upholstered in gorgeous fabric.
Its strong, steel, powder-coated structure with beautifully angled legs can support up to 500 pounds according to testing.
Pros
The frame is strengthened with double support braces, which offer it tremendous strength and durability.
When the chair is stacked, bumper guards prevent scratches on the frame, and non-marring floor glides safeguard the floor by gliding the chair across it without leaving a mark.
To give the dining area or kitchen a contrasting appearance, banquet seats can be added to the dining room table.
Dome back banquet chairs of Keekea are a great option for event venues, hotel lobbies, banquet halls, conference centers, and places of worship because they can be stored easily and are stackable.
Modern Banquet Chairs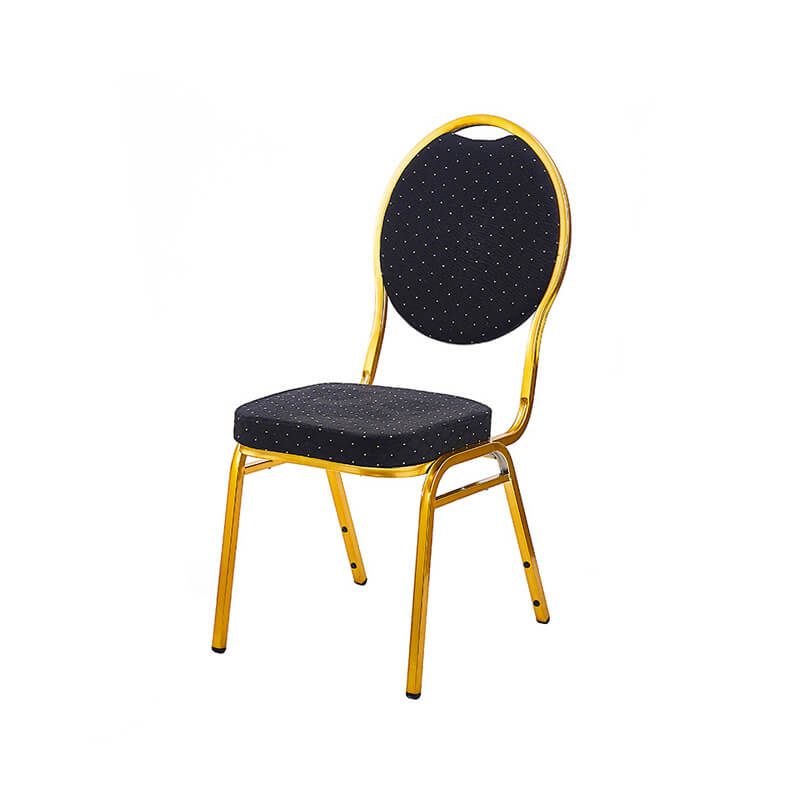 Banquet chairs are four-legged stacking chairs that are used to provide seating in banquet rooms. Many modern banquet chairs are used as country club chairs. Some are utilized as chairs in restaurants. Even hotels adore these elegant furnishings.
Features
Banquet chairs are created using a distinctive blend of building methods.
There are numerous colors available for banquet seats.
These banquet chairs are inexpensively priced.
Pros
Modern banquet chairs with warranties are an investment that will pay off in the long run.
When the restaurant is busy, they are a cheap choice for extra seating.
Since they are so strong, users won't need to replace them for many years.
Modern banquet chairs Of Keekea are simple to move around and store. Depending on the location, there may be a designated room or area for storing banquet seats.
Outdoor Banquet Chairs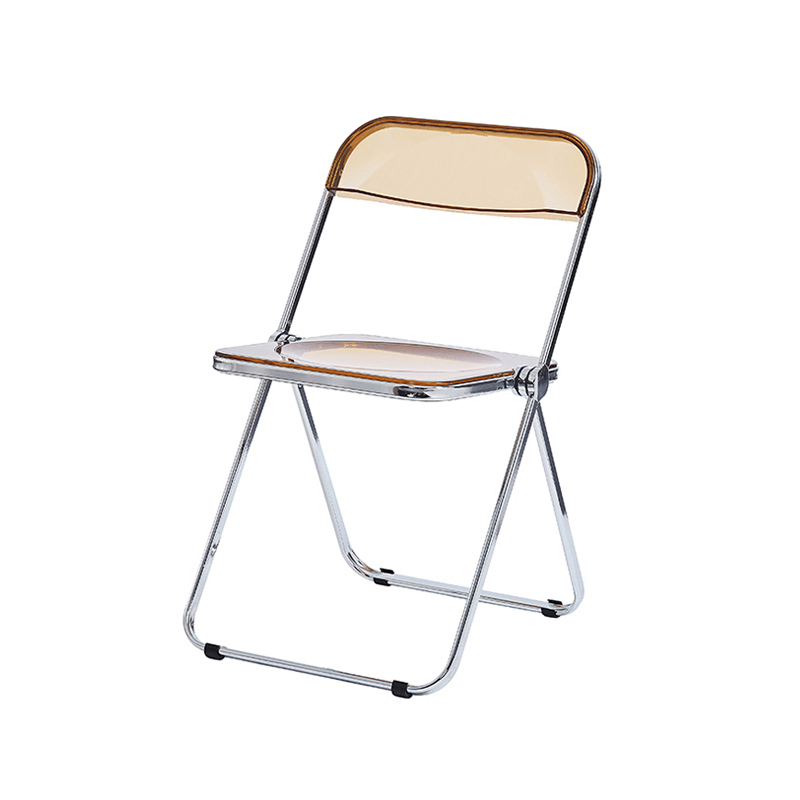 These chairs typically feature delicate designs and are more slender and delicate.
Features
Due to its incredibly short legs, this outdoor banquet chair leans very low to the ground and frequently contains convenience elements like cup holders.
They are straightforward, straight-backed chairs that can be stacked for storage when not in use.
Although it is possible to acquire Banquet Chairs with a small bit of cushioning in the seat back, the majority simply offer to pad on the seat.
Pros
It is simple to clean and can be cleaned with just soap and water to get rid of most stains.
The waterproof and durable acrylic material is ideal for outdoor events.
The chair comes in a variety of colors, shapes, and seat designs so that it may readily match any design scheme.
Outdoor banquet chairs of Keekea are frequently needed for weddings, important family gatherings, galas, and other events held outside to enhance the aesthetic of the occasion.
Keekea: Your Trusted Banquet Chairs Manufacturer in China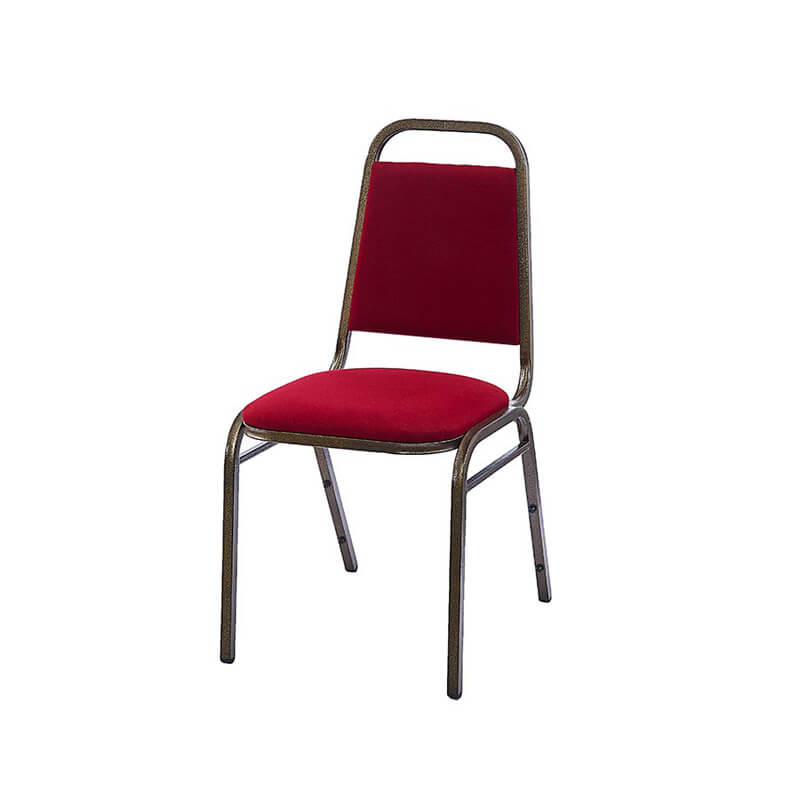 Keekea banquet chairs are available in a huge selection of styles and patterns that appeal to wholesalers, distributors, and retailers. Our banquet chairs are expertly made from machinery and workmanship with the dining experience in mind to accommodate restaurants, diners, and fast-food enterprises. Each chair has a sturdy and opulent construction thanks to the use of high-quality fabric and steel tubing.
All banquet chairs are put through rigorous testing to guarantee their sturdiness, longevity, and safety features. In order to provide an unbiased testing result and a test report on our chairs, Keekea is also willing to work with outside auditors.
Conclusion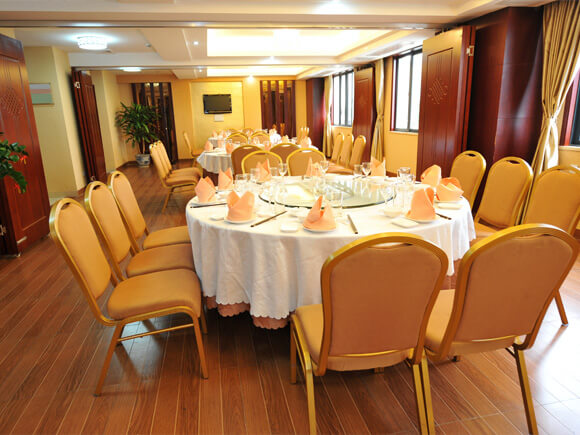 There are many things to take into account while selecting the ideal furniture, whether one is in charge of seating arrangements for a restaurant, event hall, or other hospitality location. To effectively improve any business' operations, chairs must possess a specific set of qualities.
Banquet chairs manufacturer provide a number of advantages that make them worth considering whether any extra seating or seats are needed that are more comfortable. These chairs would be a terrific addition to just about any space because they have so much to offer! Contact Keekea for a variety of banquet chairs.