Since it's where dinners are held, the dining room or restaurant generally feels like a formal environment. As a result, people are probably inclined to dress it up with cabinets and matching chairs. The most significant aspect of the design, though, should be your individuality. Because the table is the focal point of the dining area, it is under particular scrutiny to execute on style. Do dining chairs, on the other hand, have to match?
At the dining area table, dining chair mix and match creates an impression. There is a range of grounds why dining chairs need to coordinate.
Of course, mixing and matching a variety of dining seats does not necessarily result in a unified design. Getting the aesthetics fit is an art form. Let's show you how to get the results you're looking for.
Things to Consider When Buying Dining Chairs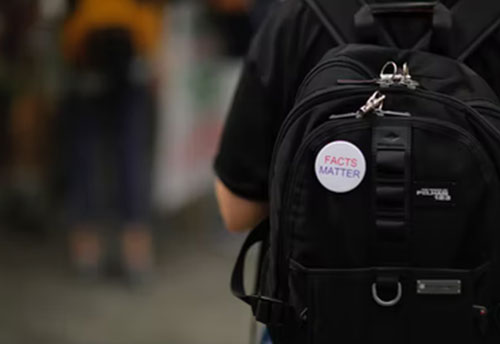 Source: Unsplash
1. Size of the Dining Area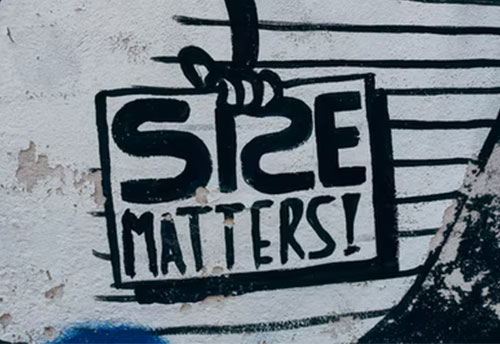 Source: Unsplash
The chairs should fit well in your dining area and give enough room to maneuver. If you purchase larger chairs and the restaurant or dining room is small, guests will be unable to move around easily. It's worth mentioning that dining furniture that restricts mobility, even if it's attractive, can make an area feel cramped.
2. Price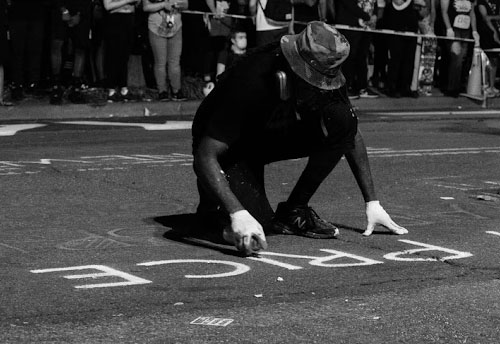 Source: Unsplash
You should be able to buy dining chairs within your budget to reduce fixed asset costs. This does not imply that you go out and buy the cheapest chairs you can find since they will be destroyed and will not provide you with many services. For most instances, you'll notice that the materials used to construct the furniture have a major impact on the pricing. The inexpensive chairs on the market are built of low-quality materials.
Why Match Dining Room Chairs to Tables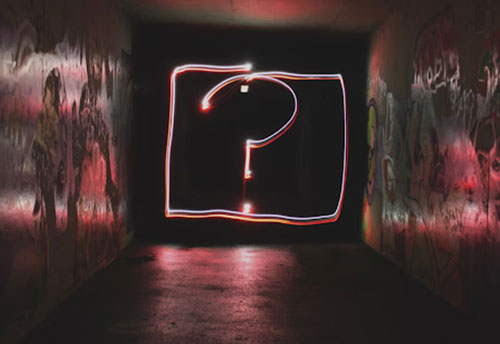 Source: Unsplash
When it relates to dining chairs, there are a variety of alternatives available, including matching chairs, blending chairs with a bench, or a full hodgepodge with no two chairs being similar.
Mismatched dining chairs are a terrific way to bring color and drama to your house while also allowing you to stand out. Moreover, for commercial purposes, mismatching dining chairs helps to create a unique taste for your existing and prospective clients. It helps to add a touch of personality and liveliness to the setting(we are not implying that matching chairs do not). Unconventional chair pairings can bring a lot of individuality and interest to any room while also giving it a subtle designer touch without the high cost.
However, deciding where to begin might be difficult, particularly because the possibilities for this interior style are limitless. It's critical to get the appropriate balance — there's a distinction between a dining table with a planned mix of nicely contrasted chairs and one with random chairs tossed about it. That's why we've compiled a list of our best ideas for mastering the mismatched dining chair look.
As a retailer, it's always known that they have alternatives for customers. This is not just about the designs, materials, and texture alone. When it comes to furniture, they want their customers to have the option of moving from the common uniformity. Learning to mix and match dining room chairs and tables enables any retailer to be able to offer non-conventional ways for their customers to get high-quality dining sets(chairs and tables) with a touch of the unique setting and partnering.
For brands, speaking through this method of mi and matching enables loyal customers to maintain their trust and be in the know that the brand they love can offer unique selections of dining sets. It gives them the leverage to get more customers while maintaining the brand's name.
13 Tips for Matching Dining Rooms and Chairs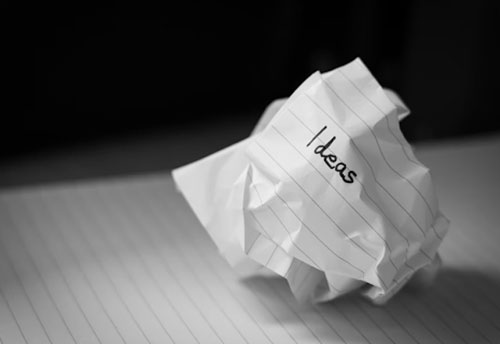 Source: Unsplash
1. Grab a Dining Room Table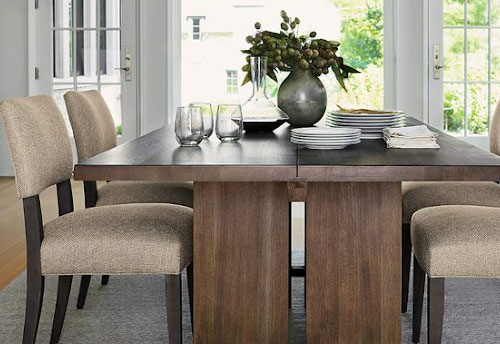 Source: Pinterest
If you're not sure where to begin when it comes to incorporating the mismatched dining chairs trend into the space, we typically advocate starting with the dining table. Which dining chairs you choose will depend on whether you choose solid wood, glass, metal, a square, oval, or rectangular table. You can navigate around this by deciding what chairs would match best with the table and area once you've chosen the proper table for the design you want to accomplish.
2. Ascertain that all of the Chairs are of Equivalent Height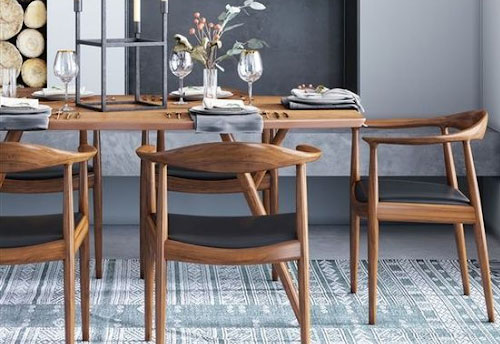 Source: Pinterest
Now that you've chosen your table, it's time to choose your chairs. Seat height is one of the most crucial factors to take into account. You wouldn't want your visitors wobbling all over the place because you chose comfort above style. You can mix and match whatever styles as long as all of the chairs are of equivalent height so that your dinner visitors are all on a uniform level.
3. Concentrate on Pairings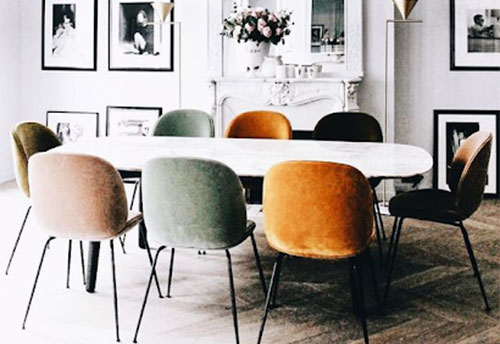 Source: Pinterest
Selecting pairs of dining chairs is a terrific approach to mix and match dining chairs properly. This enables you to combine distinct pieces while maintaining a symmetrical, aesthetically acceptable layout. For a more casual approach, position a different pair of seats opposite each other or mix them around the table. Emphasis on pairings is the best way to nail this trend because mismatched furniture should be having a discussion, not a conflict.
4. Choose a Juxtaposition that is Well-balanced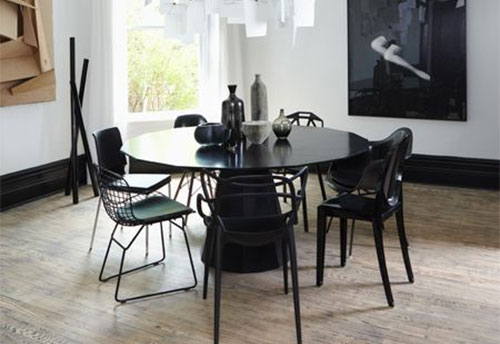 Source: Pinterest
Mismatched chairs surrounding your dining table are a terrific way to combine old and new, as well as distinct trends such as modern and classic. A lively and original decor can be created by mixing designs from different eras. It's crucial to remember, though, that too much of a mix of trends might be distracting and detract from the remainder of the space's design components. Rather, settle on the dominant style you want in the room and focus on that, with faint traces of the second type you want to incorporate. Using chairs with distinct styles but similar shapes is a terrific way to mix and match distinct trends.
5. Colours to Think About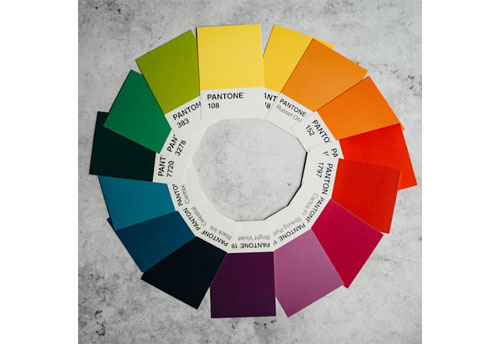 Source: Unsplash
When it relates to the mismatched chair motif, there are various different colors to pick from. You can go for a blend of mild and subtle tones, or go for a strong appearance with vibrant clashing colors for an eclectic appearance. 
Keeping your color palette constant is another approach. Contemplate mixing and matching chairs with intriguing characteristics while staying within the same color scheme. This is a terrific approach to include a variety of styles and materials while yet maintaining a cohesive design.
Using mismatched chairs in your room, regardless of the colors you choose, is a terrific approach to creating a unique interior design that nobody else can have.
6. To Achieve a Symmetrical Effect, Mix and Match Two Chairs at Either Side of Your Dining Table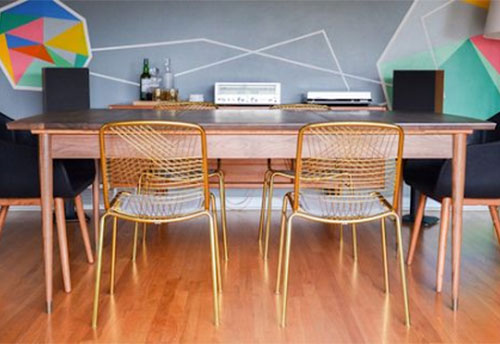 Source: Pinterest
Changing around simply the two chairs at the table's sides is a fantastic method to wade into the mismatched style while maintaining a controlled, balanced, and always nice-to-the-eye look. In reality, switching out two chairs at each end of a table is the simplest way to mix and match dining chairs and gives the most classic style. Because there is more area at the end of the table, numerous individuals choose armrests or chairs with a raised back to make a true design statement.
7. On One Side, a Bench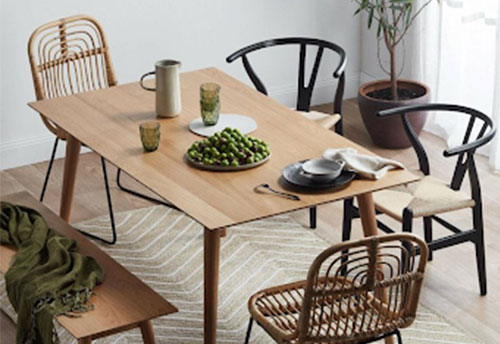 Source: Pinterest
Bench seating at a dining table has become increasingly popular, and it's a great way to get started with the discordant chair look. Contemplate utilizing the identical style of a chair across the bench for some consistency, or choose different chairs at the table's top. Benches are a versatile method to change up your seating arrangements; they can even be upholstered for added comfort.
8. Complement the Space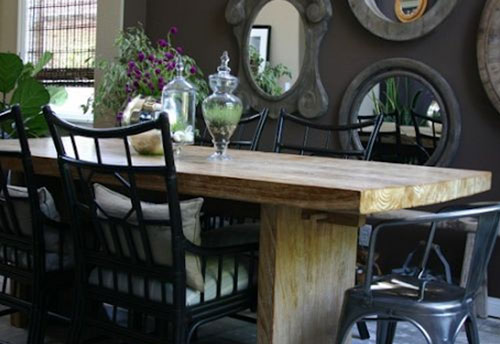 Source: Pinterest
Perpetuating a consistent look in your dining room by balancing mismatched chairs with your decorations is a smart method to do it. This could be achieved through the use of color, patterning, or form; for example, chairs that are aesthetically distinct but all complement the rest of the room will create a united aesthetic. You can't go wrong with any of the chairs you select as long as they all match the rest of the room.
9. It's Never a Bad Idea to Use Wood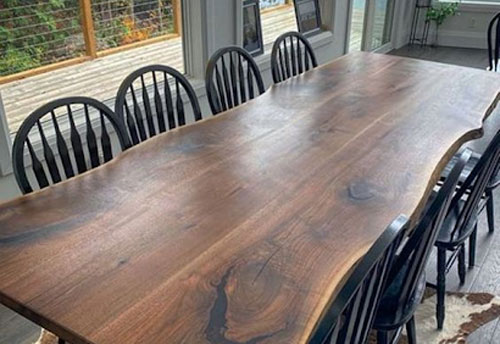 Source: Pinterest
Using a combination of wood and upholstered chairs to generate a classic appearance that integrates the mismatched dining chair pattern is a fantastic way to go. Utilizing distinct textures and fabrics on your dining chairs is a great way to give your dining room a unique look. The wood chairs' impartial hues help to generate a subtle eclectic decoration by allowing your highlight chairs to speak for themselves.
10. Colour Coordination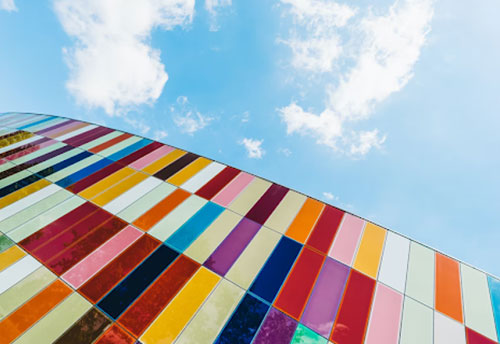 Source: Unsplash
If you're having trouble finding mismatched chairs that fit your style, possessing equivalent chairs in various colors is a terrific way to get in on the trend. The identical chair in two or three distinct colors creates the same breathtaking impression as mismatched chairs while also ensuring that the area is well-balanced. In reality, clashing colors may be a fun way to liven up a dining room and pair nicely with a traditional chair design.
11. Similar Yet not Similar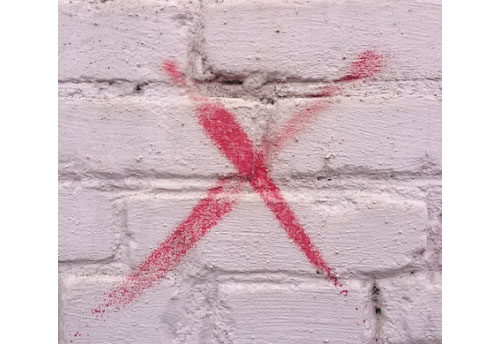 Source: Unsplash
For individuals who appreciate a thematic approach to home design, mixing and matching distinct chairs in a similar design is ideal. Mixing and matching similar style chairs in various variations, whether you're trying for Victorian, French elegant, industrialized, modern, or country, is a terrific way to conquer the mismatched chair craze.
12. Refuse To Buy on Package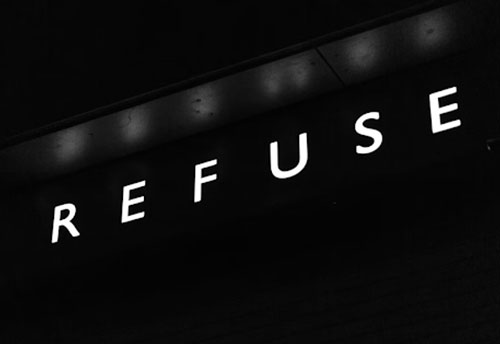 Source: Unsplash
Customers won't be worrying about matching dining tables and chairs because stores introduced the package offer. It's all about alleviating anxiety and uncertainty.
Take a touch from one style aesthetic, a sprinkle from another mood, and a sprinkle of a third theme and blend everything together for a well-rounded home using the contemporary approach to design, which we call style grazing. We guarantee that it functions.
It's the same in your dining area. Buying your dining table and chairs as part of a matched set gives it an uninspiring appearance and feel.
13. Choose Distinct Materials for Your Dining Tables and Chairs
Source: Unsplash
We all know to avoid dining suites that come as a package, but you really should also resist a table and chairs made of the adjacent material. A mahogany dining table with mahogany chairs, for instance, or a metal dining table with metal seats.
With all of that wood, the scene is simply too weighty, and the colors are far too warm. Fortunately, there's a carpet beneath it to help break up the warm wood tones, but even that isn't enough to salvage the area.
If the materials are all the same, your dining room will be quite compositionally immense. The atmosphere seems to be asphyxiating the entire area. Conversely, you desire visual highs and lows in your space. That may sound obnoxious, but it's true. You need your eye to be aroused one instant and soothed the next as it glides across the area.
So, when it comes to your dining table and chairs, let one be the headliner while the other plays the second fiddle. When they're both made of similar material, none of them appears as unique as they should be. It's as if two beauty queens are standing next to one other. They're both stunning. When you put one next to just a normal person, the model appears to be far better!
The only exception to the 'separate materials' guideline would be if you had a hardwood table, the chairs need to have some fabric on it, for instance. It'd be a bummer if the seats did not have cloth.
Conclusion
Mismatched dining chairs deviate from the norm, but when done correctly, they may create a wonderfully intriguing and imaginative design. The simplest way to mix and match is to replace only the head chairs with something new. Even when utilizing different chairs, this gives the most conventional aesthetic.
Now, the last thing you need is mismatched chairs and tables of varying quality. Therefore, we can assure you that at Keekea, the leading dining chair factory and dining table factory in China, we offer the best quality products in the market(chairs, tables, name them!). We even offer free samples to our clientele. Contact us for more concerning home furniture.