Dining chairs with a fabric design are typically utilized as focus pieces in the dining room. Maintaining their charm is a crucial part of keeping your property in good shape. To maintain your fabric dining chairs in excellent condition, like with any high-quality piece of furniture, adequate care and maintenance are essential. However, using your furniture will surely cause tear and wear, and spilling is unavoidable at some point.
Does this mean you shouldn't use upholstered furniture in the dining room? No. Don't be alarmed. Here is a simple method for cleaning dining chair materials that will work for any type of dining chair.
Why We Need To Know Cleaning Dining Chairs
For Families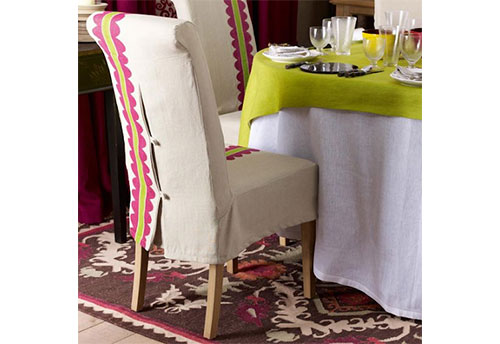 Source: Pinterest
When hosting guests for supper or simply having breakfast with the family, the dining room chairs are the first item you notice before sitting down to eat. There is always the possibility that someone may spill a drink or some food on those lovely dining chairs before the dinner is completed.
Textiles wear down faster as a result of dust and filth. Cleaning the fabric of your dining room chairs at least once a week keeps them clean and brighter by preventing dust and crumbs from entering the fabric and structure of the chair.
Aside from stains, keeping your dining chairs in their original condition may appear to be a difficult undertaking – but it merely requires a little care and effort on occasion. Regular maintenance will help you to stay on top of any issues as they develop, avoiding little stains from turning into behemoths that will force you to buy a new dining set. Include a dining chair clean in your biweekly or monthly cleaning schedule, and you'll be able to identify concerns quickly, decreasing the risk of long-term damage.
Remember to clean the hidden parts of your dining chairs, such as the legs, crossbars beneath the seat, and the underside or back of any cushioning. If you keep your dining chairs clean on a regular basis, you'll find it much simpler to avoid long-term damage, which means your dining set will last much longer. It will also make sitting in your gorgeous dining chairs all the more rewarding!
For Restaurants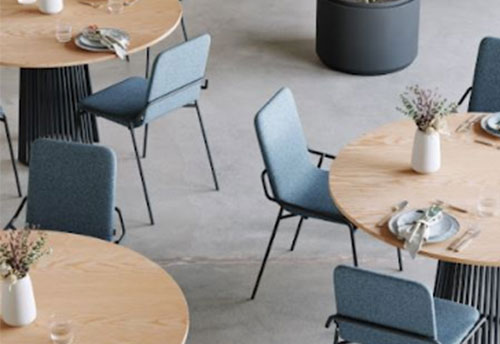 Source: Pinterest
Aside from being an expensive investment, restaurant furniture reveals a lot about the restaurant's personality. The state of the furnishings also has an impact on customers' emotions to their dining experience. Although a multitude of factors influences customer satisfaction, recent research suggests that sanitation and décor are equally important issues that patrons use to make decisions regarding the outstanding value, safety, and the chance of becoming repeat customers. As a result, it is in the best interests of restaurants to keep their establishments clean and hygienic for the health and safety of their employees and guests.
When visitors enter the restaurant, the first thing they see is the eating room. The cleanliness of the dining and eating facilities is crucial to the restaurant's overall safety and appeal. Guests may opt to leave if the eating area appears to be unsanitary.
To keep the dining room clean, comprehensive sanitization of the surface surfaces with which clients come into touch, such as restaurant bar stools, tabletops, or seats, is a suitable procedure. It is also necessary to regularly disinfect and sanitize dining chairs.
Cleaning Dining Chairs Based on Stain Types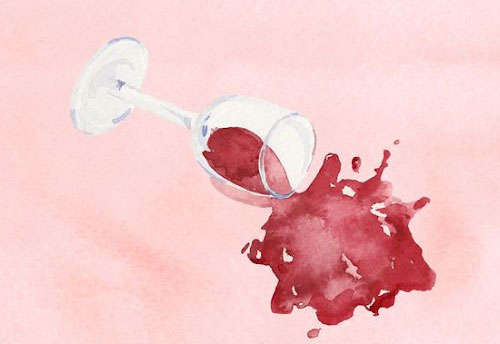 Source: Pinterest
Accidents happen, and the most crucial component of stain removal is timing. Any spills should be cleaned up as quickly as possible; the longer the stain is on the fabric, the more difficult it is to remove.
Check the manufacturer's cleaning instructions before using any form of cleaning agent on your fabric furniture chairs.
The letter S stands for Solvent, and it denotes the use of only pure, water-free cleaning solvents (dry cleaning product agents)
Because the letter W stands for water, only use water-based upholstery cleaning products.
SW is an abbreviation for Solvent or Water, and it signifies that you can use either pure dry cleaning solutions or water-based cleaning solutions.
Liquid spills should be cleaned up as soon as possible using a clean towel – dab the area lightly to remove excess moisture without pushing too hard, working from the inside out to prevent the stain from spreading deeper. Approved spot cleaners may be included in your fabric cleaning recommendations.
Hard Drinks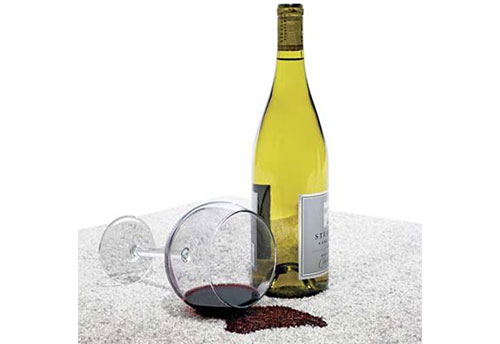 Source: Pinterest
The excess liquid should be removed as much as possible.
Gently dab the discoloration with a clean, moistened cloth soaked with surgical spirit (rubbing booze). Blot the afflicted area with lukewarm water mixed with liquid soap – this may need to be repeated. Wipe the area clean with a cloth and then dab dry with cold water. These steps may need to be repeated. Wipe the area clean with a clean cloth. Never use bleach, ammonia, abrasive cleaning products, or alkalis.
Red wine with fruit juice
– Blot away as much remaining liquid as possible before dabbing with a 3:1 mixture of surgical spirit (rubbing ethanol) and water. Swab the damaged area with a clean, damp cloth soaked in rubbing alcohol to erase wine drink stains. After that, wipe the discoloration with a mixture of cold water and liquid soap. These steps might have to be repeated. Blot the area dry with a clean towel. Never use bleach, ammonia, abrasive cleaning products, or alkalis.
Beverages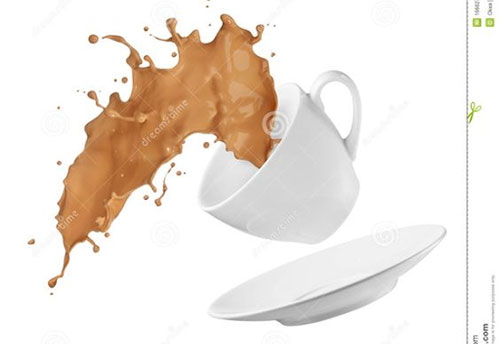 Source: Pinterest
Remove as much extra liquid as possible, then wipe the discoloration with warm water and glycerine. Clean the surface with cold water after blotting it with a dry cloth.
Desserts such as chocolate, ice cream, and others- Scrape away any residual residue with a clean knife, then spot clean with water mixed with laundry soap. Blot dry before cleaning with cold water.
Tea and coffee- Using a clean absorbent towel, blot up as much of the spill as possible. Mix equal amounts of alcohol and white vinegar, then soak a cotton gauze cloth in the solution, gently dab on the stain, and press the damaged area with an absorbent cloth.
Butter and Greasy sauces
Scrape away any excess oil with a knife, then apply a solution of water and liquid detergent. Using chilled water, blot the stain clean and dry.
Blood
Excess blood should be wiped promptly using a towel, and the stain should be blotted with pure white vinegar before being cleansed with cold water.
Urine
Urine streaks are difficult to remove once completely dry and can cause permanent discoloration of the fabric. It is critical to address the stain as soon as possible; excess should be wiped with a clean rag, the stain should be wiped with white water and vinegar, blotted dry, and then treated with a mixture of water and liquid soap. Finally, wipe the stain with cold water and wipe it dry.
Cleaning Dining Chairs Based on Chair Materials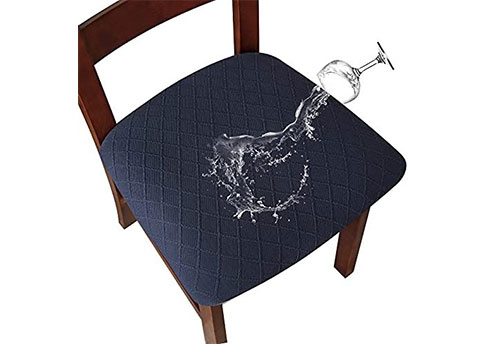 Source: Pinterest
Choosing a stain-resistant fabric may provide several benefits for individuals who live in a busy home with small children where styled dining chairs will be heavily used.
Dining chairs manufacturers such as Keekea provide a diverse choice of dining chair fabric upholsteries that benefit from a variety of qualities, including stain and spill protection. These textile dining chairs can not only be wiped away – a practical and quick option – but water and oil cannot permeate the fabric, preventing soaking into the seat.
Many stain-resistant textiles are also anti-fungal and antibacterial – the fact that they do not encourage microbial growth or fungi means they are not only more sanitary but also hypo-allergenic – a significant benefit to individuals who suffer from dust mite and fungus allergies in the home.
Dining Chairs in Leather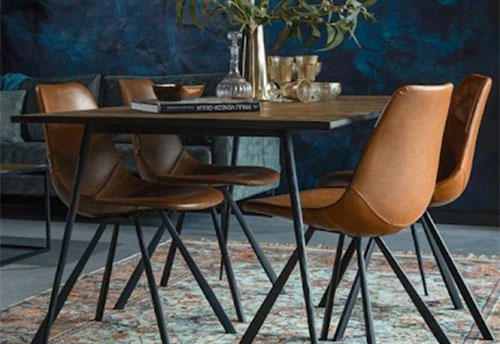 Source; Pinterest
Leather is a one-of-a-kind natural fabric with several qualities. Synthetic leather dining chairs require less maintenance than regular fabric counterparts.
It has semi-waterproof characteristics, which means spills on leather absorb considerably more slowly and are quick and simple to wipe up. Furthermore, leather is resistant to typical home allergens like dust mites and fungi.
Leather may be cleaned with particular solutions, and this, along with frequent vacuuming along with the pores of the material, can help keep your leather fabric in pristine condition.
Appling leather protection is also a smart idea since it forms a barrier on the fabric, making it even harder for spills to sink in and become soaked.
Linen lovers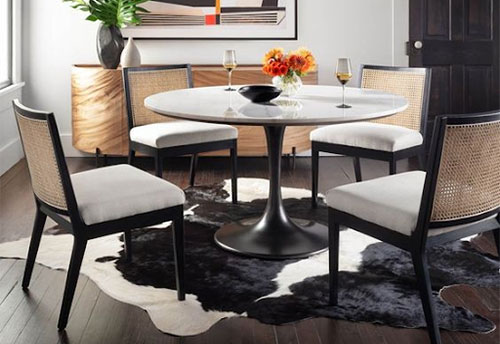 Source: Pinterest
Linen is a sophisticated fabric. Linen is a durable fabric. Linen is a friendly and sustainable fabric. When your youngster spills grape wine on your linen, it stains horribly. Remove the kid as soon as possible, and wipe up any spills with a dry cloth or towel.
Press another clean towel, soaked in pure water and rinsed out too moist, over the spill repeatedly, washing the cloth frequently and removing as much as possible. This not only reduces the stain's penetration by the fibers but also draws moisture out of the cushioning, where it will cause harm if not removed. In general, non-Dry Clean Only linen will react to gently dabbing with a towel or cloth dampened with diluted mild soap or clear glycerin. To avoid harming the linen fibers, dab rather than rub. Once the upholstery has been cleaned, consider using stain protection to ensure that your chairs endure their youth.
In the event of a spill, which is unavoidable, the sooner you can get to work, the better. If stains or spillages are allowed to fester, they will cause more damage and be more difficult to remove. Using a clean cloth or absorbent towel, blot up as much extra liquid as possible. Soak a towel in equal parts white vinegar and alcohol to remove coffee and tea stains.
Then, gently blot the stain with the cloth. Finally, press the region with a dry absorbent towel once more. To remove alcoholic drink stains, swab the affected area with a clean, moistened towel soaked with rubbing alcohol. The discoloration should next be blotted with a combination of tepid water and liquid soap. These steps may need to be repeated. Using a clean towel, blot the area dry. ammonia, Bleach, abrasive cleaning agents, and alkalis should never be used.
Dining Chairs Made of Velvet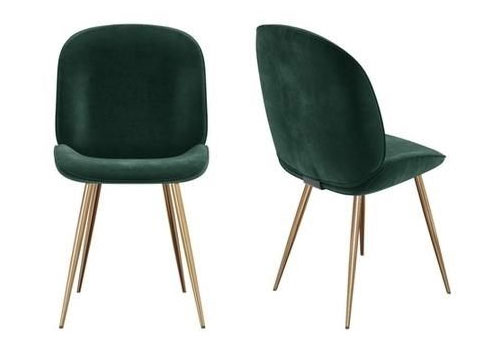 Source: Pinterest
You'll need a vacuum, upholstery cleaner, dishwashing liquid, dry cleaning soap, a soft brush, and a hairdryer or fan. As with textile chairs, frequent cleaning is an excellent method to ensure that your velvet dining chairs are kept in good condition. If your chairs' velvet is made of cotton or synthetic materials, you may launder them with an upholstery cleaner like Kilrock. Apply the cleanser with a gentle sponge and then vacuum. When using specific cleaners on your velvet chairs, always do a spot test in an inconspicuous location.
This is done to guarantee that the cleaner does not harm or discolor the cloth. For liquid spills, use a mixture of (a tiny amount of) dish soap and warm water to clean your velvet fabric seats. Soak a towel in the sudsy water and gently wipe the stain with it, then hasten the drying process using a hair drier or fan. Alternatively, a cloth or sponge towel can be used to absorb the liquid spill.
The dry cleaning solution can be wiped over the spot using a sponge. After the cleanser has been set (with the help of a hairdryer or fan), use a soft bristle brush to reestablish the velvet's texture if necessary. If the fabric is damp, soak it up with a paper towel or soft cloth. Blot the spot with a sponge dipped in dry cleaning soap. Allow the cleaner to dry completely on the cloth, using a hairdryer or fan to speed up the drying process. If necessary, use a gentle brush to reestablish the texture of the chair.
Recognize the Fabric's Need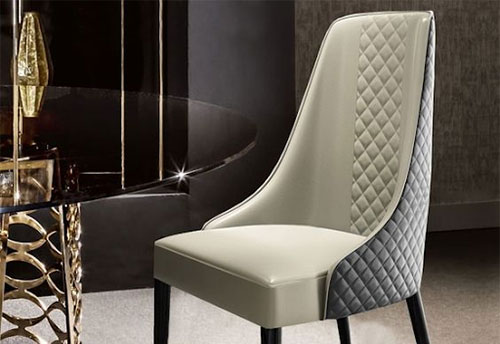 Source: Pinterest
There is no doubt that not all of the furniture is covered in the same cloth. Because we don't understand which one is on your chairs, we recommend that you first determine the demands of that fabric.
Each cloth has its unique method for cleaning and caring for it. If you've never worked with this type of cloth before, read the cleaning care label.
If you don't see one, take a tiny patch of the cloth and test the cleaner on that section to determine if it's working or not.
If your chair is really not sensitive to any water solution, we suggest you develop your custom solution. To accomplish this, all you need is white vinegar, water or club soda, and natural dish soap.
Conclusion
There's no surprise that you purchased those fabric dining chairs not just because you required them, but also because you adored them. Clearly. You're not going to enjoy it if they become soiled, are you? To ease your hustle consider sourcing your chairs from Keekea, the reputable supplier of dining chairs. We also offer a cleaning manual.
So, unless you want to pay a lot of money for expert help every time you spot a new stain on them, learning how to clean fabric dining chairs is the best method to keep them looking like new.