Plastics are the most often used materials for manufacturing end-use parts and products ranging from consumer goods to pharmaceutical products. Plastics are a flexible material category, with hundreds of polymer alternatives, each with unique mechanical characteristics. Plastic has also become a common production material in the furniture industry.
If you are a company planning to invest in high-quality plastic chairs for your consumers, having a better grasp of the production processes would be quite beneficial. This will allow you to invest in the finest methods to satisfy your specific requirements. You'll also be in a good position to choose the best manufacturers with whom to collaborate. Plastic chairs are a terrific purchase, especially when you choose high-quality, long-lasting items.
This article includes an overview of the most prevalent production procedures for injection molded chairs, as well as advice to help you choose the best method to use.
What Is a Plastic Chair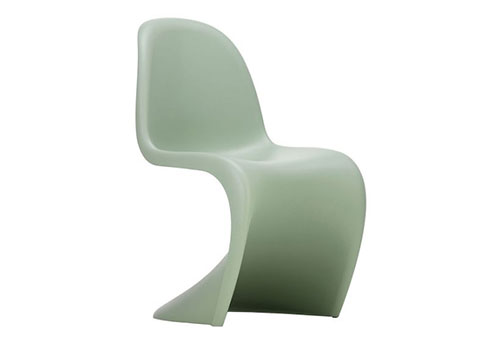 Source: Pinterest
Plastic chairs, commonly known as monoblock chairs, are made from thermoplastic polypropylene. These chairs are lightweight polypropylene chairs that may be seen in a variety of settings. Plastic chairs provide a cost-effective sitting configuration in both household and business settings.
The plastic chairs are made by first heating granules to roughly 220 degrees Celsius and then injecting the melt into a mold. The mold's gate is often situated in the seat to provide a fluid flow to all regions of the piece.
Materials used in the manufacture of plastic chairs
Polythene
Polypropylene
Nylon
PVC and uPVC
Polythene
Bakelite
Polypropylene
Melamine
epoxy resin
Plastic Chairs: A Brief History
Source: Pinterest
Let's take a look at the history of these chairs and see how plastic chairs have changed through time.
In 1946, Canada manufactured the first plastic that had ever been designed. The chair featured a very simple design that was surprisingly contemporary. The Monobloc Chair was the name given to this chair.
Verner Panton, a Danish designer, created the world-famous panton chair in the space-age postmodern style in 1960. It was a huge success. Poly-COR chairs first appeared in the same year.
The next year witnessed the introduction of a new chair design, the chair universale, the first all-plastic chair made using the injection-molding technology with five separate pieces molded together!
The Poly Chair, a one-of-a-kind design, was the decade's smash hit. This bulky, short chair falls in between a chair and a stool.
The Siamese chairs of the 2010s were the most recent additions to this era. The chair resembles two chairs linked at the hip, as the name implies. Several additional chairs have been released since then. However, in respect to design and creative approaches, these were groundbreaking. The majority of modern chair designs are utilitarian and aesthetically pleasing.
Matthew Hilton created the waiting chair in 1997. no armrest, It features a straightforward design, no armrest, with four legs, and a medium-height back support. The chair has a smooth finish that gives it a sophisticated appearance. Despite its modest form, it was regarded as the pinnacle of comfort.
Plastic chairs are quite versatile and may be used for a variety of applications. It may be used in the yard or indoors, in private or public spaces, side by side or stackable, clear, or colored. These chairs have a plethora of functions. As a result, one may adjust to the space's requirements.
The use of recyclable materials has resulted in a new chair type that is both current and inventive. It satisfies all of society's environmental needs.
Pros of Utilizing Plastic Chairs:
Unbreakable: Furniture manufactured of high-quality plastic, such as PVC, is seldom broken.
There is no influence of environmental change.
More tensile strength: The advantage is that they do not readily shatter even when tossed from a great height.
Termites have no effect. Unlike natural wood, plastic chairs is not damaged by termites.
There is no corrosion. When exposed to air and humidity, they don't really rust like iron items.
Weather resistance is one of the benefits of plastic chairs.
Variety: Plastic chairs are available in a wide range of colors, sizes, and designs.
Attractive Style Configurations: These chairs are available in a variety of styles that vary depending on the comfort aspect.
Cons
Durability: When compared to timber furniture, plastic chairs are less durable.
Regardless of their true value, they appear incredibly cheap and unappealing.
Plastic Chair Design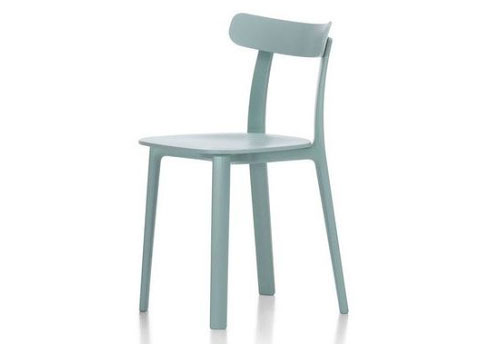 Source: Pinterest
Injection molds are available for plastic injection molded chairs, infant chairs, plastic garden and patio furniture .
The type of plastic material used to produce the plastic chairs distinguishes them. In the market, there are two types of plastics: thermoplastics and thermosets. PVC, polypropylene, acrylic, and polythene are examples of thermoplastics that may be softened by heat and shaped (injection molded, vacuum made, or blow molded). Thermosets are generated by heat, but once manufactured, they are like concrete and cannot be changed by reheating. Melamine (kitchen countertops), polyester, carbon fiber, and epoxy resins are a few examples.
Some of the Most Popular Plastic Chair Styles
Panton chairs feature an S-shaped back framework that blends into a single wide stand. This form provides you with a genuine sensation of comfort! Their spectacular and one-of-a-kind design is a true piece of art. These chairs come in a variety of sizes and colors.
Spine Care Chairs are one-of-a-kind, ergonomic design chairs. These chairs come in a variety of appealing colors and are ideal for work and study, with added lumbar support to help correct your posture.
Loungers for the sun- If you enjoy experimenting with your interior design, you should look at this. Sun Loungers are a fantastic choice for your inside if you want to create a minimalist or seaside atmosphere. Otherwise, it might be a sophisticated addition to your backyard.
Plastic Chair Prototyping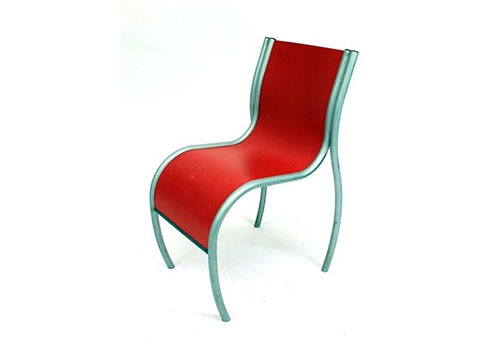 Source: Pinterest
A 3D modeling service will build a model of the furniture design to be created via furniture prototyping. They then employ fast prototyping techniques to build and test a variety of design proposals. These concepts are then immediately checked for faults, tested, and adjustments are made in response to feedback.
There may be various designs to begin with, but they will be narrowed down depending on appearance, company demands, and customer wants. Once the best design has been selected, the concept may be tweaked as needed and the final versions can be sent out to be made.
For excellent purposes, using a freelance prototype design firm to build furniture prototypes is very common. It's a very rapid and efficient way to move furniture ideas through the manufacturing process. This approach is superior not just in terms of speed and accuracy, but also in a few other ways.
A single piece of furniture may be expensive to construct, and any adjustments necessitate the construction of another prototype to test and determine if the solutions work. A 3D model, on the other hand, is simple to modify. Changes to a 3D model are also less expensive and require far less time to implement.
Making a 3D model of the furniture can save time because adjustments can be made with a few mouse clicks. These very simple tweaks can help you discover the correct style much quicker. Designs may be reviewed and returned for revisions in a short amount of time.
Because furniture retailers aren't currently supplied with identical designs, new ideas are necessary. If your design team has a fresh concept but is having difficulty putting it on paper, a 3d printer of it can assist with communication.
Plastic Chair Mold Design and Production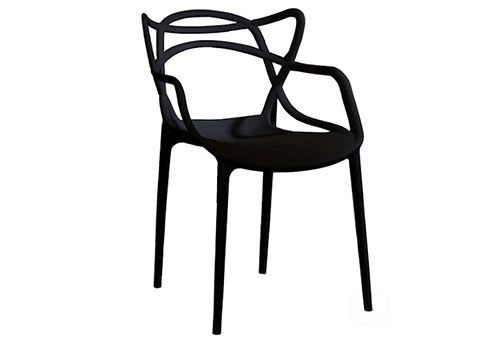 Source: Pinterest
As a maximum Tensile chair mold, it must not only have excellent processing facilities and professional mold manufacturing employees, but it must also have an excellent chair mold design, especially for complicated Plastic chair mold.
mold design contributes to more than 80% of mold quality. A nice design for a plastic chair mold:
high grade,
low price,
easier and less challenging
a brief delivery period
To avoid unnecessary intricacies in the Plastic chair casting production, the designer should conduct a full analysis of the chair in line with the requirements of injection molding sorting, and the designers must carefully discuss with the mold buyer, the geometric features of the plastic chair, the dimension and aesthetic appeal requirements.
Furniture items are bigger than standard molding items. As a result, they need enormous yet extremely exact molds. Molding is the technique of allowing molten plastic to adopt the shape of the mold being used. In this situation, the molten plastic will take the form of the chair design depicted on the molds prepared previously. The molds are built with consistent thickness in the walls to guarantee that the finished goods are homogeneous.
Your intended product design will be required by your injection molding manufacturers, and you may also collaborate with them to produce one. Once that is completed, the following step is to research the mold design to ensure that the aspects of your product design are taken into account.
After the mold design has been approved, the mold-making procedure will commence, which will necessitate the usage of particular materials. Working with the top injection mold tooling makers will be really beneficial in this situation.
After the mold has been created, it is a good idea to secure it on metal plates to give it additional stability and ensure that the items are formed precisely. After the metal plates have been installed, the mold is fastened to the injection plastic molding machine and anchors are inserted.
Following the completion of the mold-making procedure, the injection molding of the plastic chairs starts. Various issues are addressed during the injection molding step.
Plastic Chair Injection Molding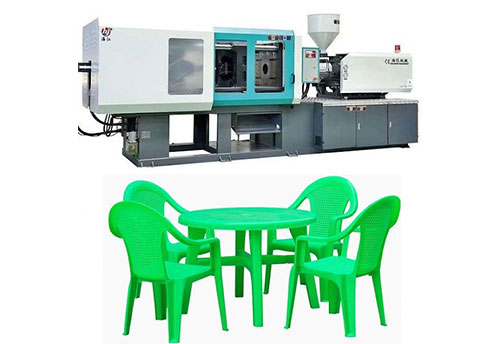 Source: Pinterest
When it comes to the creation of high-quality plastic products, injection molding is by far the greatest manufacturing technique. This procedure makes use of injection molding equipment, which is intended to produce the most exact products.
The plastic polymer is warmed to boiling point and integrated intravenously into a metal mold in this procedure. The plastic is then allowed to cool. To prevent the plastic from adopting a non-uniform shape, it must be injected extremely slowly. This approach, too, does not need any rotating movement. As a result, the chair is made of a single piece of plastic.
Injection molding is a common industrial procedure used to create plastic objects such as chairs, toys, and electrical casings. The technology enables the generation of complex forms in record time using both thermoplastic and thermoset, making it an extremely practical and cost-effective manufacturing solution. Injection molding may be done with materials other than plastics.
When investing in plastic injection molding services, you must collaborate with competent injection molding companies. This will provide you with the greatest outcomes and allow you to spend on high-quality items that will ensure you receive the best for your brand.
The compression molding method involves pumping molten material into a mold to create pieces. Injection molding may be done with a variety of materials, the most popular of which being metals (whereby the technique is known as die-casting), confections, and thermoplastic and thermoset polymers.
Parts that will be injection-molded must be meticulously developed to assist the fabrication; the material used for the component, the intended form and characteristics of the part, the material of the mold, and the qualities of the mold cavity must all be considered. This variety of design concerns and options contributes to injection molding's adaptability.
With injection molding, you may utilize a variety of plastic materials to create your plastic chairs. This provides you greater versatility and allows you to use a combination of plastics if necessary. It is crucial to remember, however, that when it comes to the instruments used in the injection molding, you will need to spend in the molds you will be using.
The third stage is to test the mold once it has been created to determine if or not the mold is suitable and whether or not the substance injected has the desired impact. This necessitates the use of an injection molding machine.
We've discussed the machinery, but what about the building ingredients?
The following are the raw materials used in the manufacture of plastic furniture:
General plastics are classified into these types.
ABS-acrylonitrile-butadiene-styrene
Engineering plastics, such as thermoplastic polysulfone, are polymers that can withstand specific external pressures, have strong mechanical characteristics, different temperature resistance, good thermal stability, and maybe employed as engineering constructions.
If you need to manufacture color goods during the injection molding process, you can add the necessary toner based on the color needed. Here are the colors that were made by combining several color masterbatches.
Your intended product design will be required by your injection molding manufacturers, and you may also collaborate with them to produce one. Once that is completed, the following step is to work on the mold order to guarantee that the aspects of your product design are taken into account.
Plastic Chair Injection Molding With Gas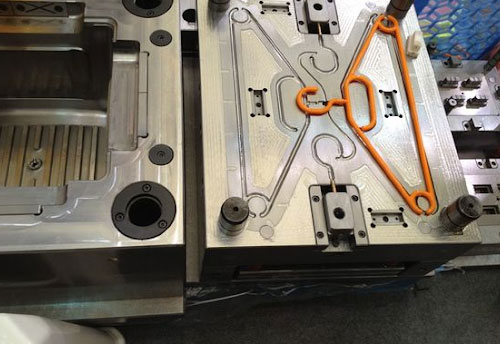 Source: Pinterest
This molding technique is comparable to normal injection molding. However, this process is mostly based on the use of gas. The gas is introduced into the mold and spun at high speeds. This motion directs the molten material to certain areas of the mold, resulting in the desired form of the chair. This process yields a plastic chair with a mix of solid and hollow elements.
Injection molding may also be done with gas, which is pushed at high velocity within a mold and forces molten plastic out of precise areas of the mold. This would result in the formation of plastic conduits.
Molding with gas reduces the weight of the chair while preserving its strength. The other features of injection molding remain unchanged. However, the end product is a chair with solid and hollow sections. This method also allows you to utilize a variety of plastic materials and blend them to achieve the best results.
Gas Supported molding or (Gas Aided Molding using the US spelling or Gas Injection molding being a popular reference phrase) advancements in recent years have resulted in advancements in the way injection molded parts are created. The technique can improve quality, decrease cycle times, and minimize component weight.
Techniques for injecting inert gas nitrogen into a still plastic in the mold cavity have been devised. The gas, operating from within the component form, pushes up the component and mitigates the consequences of material shrinkage. The result is to maintain the material under internal pressure until it hardens and skins at the mold cavity surface. This is unrelated to any gate freezing.
The two major uses of Gas Assisted Manufacturing are to either inject the gas into the element cavity (internal gas infusion) or to employ the gas on the outer surface of the mold cavity to solidify the element (external gas injection).
Internal Gas Injection is the most often utilized procedure.
External Gas Injection is a technique used to improve surface definition.
Plastic Chair Rotational Molding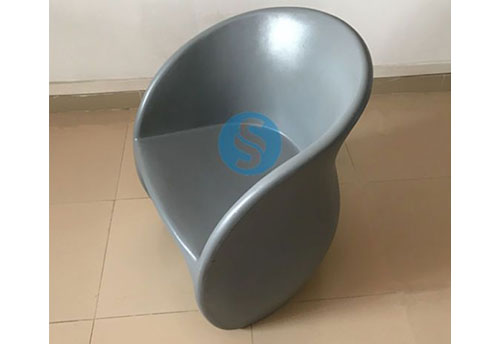 Source: Pinterest
Rotational molding is the initial phase in this procedure. A huge metal mold is infused with a polymeric resin in rotational molding. The polymeric polymer is then heated to a temperature. The mold is spun in all directions in order for the plastic polymer to take on the form of the mold. Porous chairs or chair pieces can be made using this technology.
Rotational molding is a common industrial method used in the production of plastic products. This method employs both thermoplastic and thermoset plastic materials.
Most firms consider this method to be a terrific alternative, especially because it is not complex. It also necessitates less expensive tooling as compared to other production techniques. This is made feasible by the fact that this method fills the mold using centrifugal force rather than pressure.
Rotational molding is intended to produce identical wall thicknesses on all of the goods you produce. This simplifies things and allows you to work with goods that are right for you. When it comes to working with short-run productions, this approach is an excellent alternative. When it comes to plastic chairs manufacturing, the following aspects are present.
During the charging step, the Sporulation Plastic powder is introduced into the mold cavity. When creating great plastic chairs, the plastic utilized is heavily reliant on the features you want to notice. Once the powder has been placed in the mold cavity, the other mold components are attached, sealing them for heating.
The scorching of the plastic powder is an important factor that contributes to the outcomes of the items you create at this stage. Heat is applied to the plastic powder till it melts and binds to the mold's walls. To guarantee a homogeneous coating, the mold is rotated along two perpendicular axes while the molten polymers adhere to the walls.
This allows the ingredients to cool as the mold continues to revolve. This is done to guarantee that the plastic components cool evenly and without sagging or other abnormalities.
This is the procedure through which the part being manufactured is removed as the finished product. After you remove the part, you'll have a better idea of how the items are and the quality you'll be investing in.
Plastic Chair Quality Inspection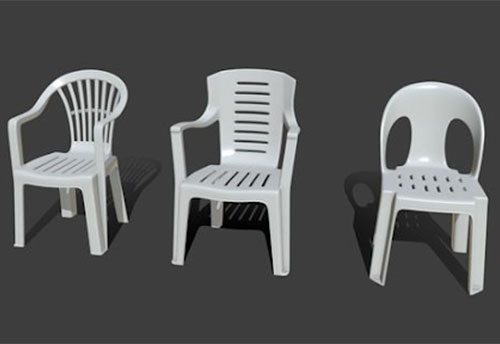 Source: Pinterest
During Production Inspection
Inspections performed during the manufacturing process are crucial steps in ensuring that your finished piece of furniture meets the anticipated level of quality and is ready for quick dispatch. DUPRO assesses not only the completed goods but also the production status and quality controls that are in place on the manufacturing line. Any product faults should be recognized as soon as possible and remedied on-site, and inspection reports should include details on any quality concerns, no matter how minor.
Following receipt of your DUPRO inspection report, you must thoroughly go through each process, fixing any faults that may have been discovered. You'll need to go over the technical specification listings, which will help you repair any things that have the 'pending' designation.
Pre-Shipment Inspection
A random chair sample will be chosen and reviewed individually to identify any aesthetic faults and to ensure that the product fulfills the manufacturing parameters, guaranteeing that the products being transported have been created in accordance with the requirements.
To verify the accuracy of the furniture report, each inspector will extensively evaluate the furniture, looking at several critical places for structural points and potential frame weaknesses. Sporulation will be thoroughly evaluated, springing system varieties will be documented, and any improvements will be highlighted.
Conclusion
Plastic chairs are made using three unique procedures, with injection molding being one of the most popular. Consider the many components of the production processes and choose a manufacturing method that is tailored to your individual requirements. Once you've decided on your procedure, seek a certified manufacturer like Keekea, that will provide you with high-quality mentorship for your project. Contact us today and place unlimited plastic chair orders.