When looking for bespoke dining chairs, it can be difficult to find ones that are appropriate for your family or your restaurant. Additionally, when it comes to getting dining chairs for your store, whether for wholesale or retail, the stress is equally tremendous. Finding the best dining chair requires a lot of testing. A lot of things also need to be put into consideration before the final decision is made. 
The following guidelines of dining chairs discuss the many types of dining chairs currently on the market and how to select the right one for commercial or home purposes. Of course, getting each from renowned manufacturers is great, but you have to know how to make up your mind. Let's get started!
1. Traditional Dining Room Chairs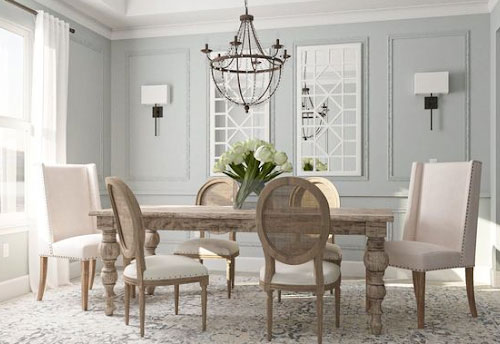 Source: Pinterest
The traditional dining chairs style recreates the old décor with a European touch. The refinement and coherence of traditional design are emphasized. Deep hues and wood textures, decorative accents, and diversity of ornamental features are the key characteristics.
Features
1. Forms: Claw and bun feet, classic forms, curved shapes, winged and Queen Anne backs
2. Colour: Rich chocolate, red, dark, burgundy, black, and white wood varnishes.
3. Fabric and textile: Upholstery in a variety of rich, solid hues. Leather, velvet, and silk are among the noble materials employed. More cheap fabrics, such as chenille, linen, or cotton, might be used in this manner. Floral, foliar, and damask designs are common.
4. Accents: Moldings, paneling, ornate decorations, and throw pillows are all employed to great effect.
2. Modern Dining Room Sets
Source: Pinterest
Neat and crisp lines, a straightforward design, a neutral colour palette, and "cold" components describe modern furniture style, which has a sense of austerity. The style emerged from the decorative arts in the twentieth century.
Features
1. Forms: geometric forms, clear silhouettes, sharp lines.
2. Colour: Black and white palettes, grayscale, neutral hues, and shiny finishes.
3. Materials: Wood, plastic, metal, steel, and glass are some of the materials used. It is possible to find natural wood with a wood grain texture.
4. Fabric and textile: leather, vinyl, and faux leather, PU, microfiber.
5. Accent: a few decorative elements
3. Contemporary Dining Chairs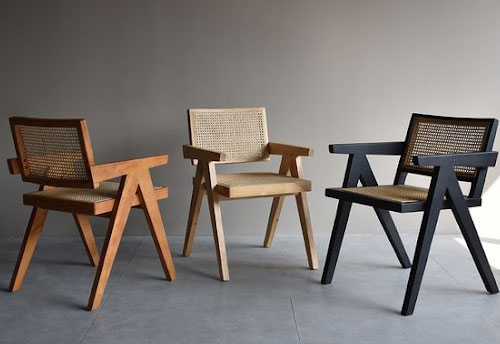 Source: Pinterest
The term "contemporary furniture style" refers to a style that is based on the current — "the here and now." In that situation, it's comparable to the contemporary. The style of contemporary chairs is flowing, with smooth contours and curving lines.
The typical contemporary chair has sharp lines and is not excessively ornate or extravagant. Numerous contemporary dining chairs combine the fundamental design of a conventional chair with modern characteristics. The style of upholstery fabric chosen – vivid patterns or uniform colours – and the materials utilized to manufacture the chair are typical aspects that offer the contemporary look. While the majority are built of wood, other materials such as plastic, metal, or wicker can also be utilized.
There are many other forms of dining chairs that are ideal for modern settings, but comfort should be considered while selecting odd designs.
Features
1. Forms: geometric forms, basic outlines, crisp or curving lines.
2. Colours: Shiny varnish, neutral hues like black, white, grey, silver, and chrome are popular.
3. Materials: Metal, steel, wood, plastic, and glass.
4. Fabrics and textiles: microfiber and suede, leather, vinyl, and PU.
5. Accents: a couple of decorative elements
4. Mid Century Dining Room Chairs
Source: Pinterest
The most prominent chairs in modern design are associated with the Mid-Century Modern style. From 1933 to 1965, architectural and interior decor reflects the trend of development in the mid-twentieth century.
Features
1. Forms: Handcrafted and hand-painted materials, simple shapes, elegant lines.
2. Colours: natural wood finishes, oak, pine, brown, walnut, maple.
3. Materials: wood, having natural wood grain designs in some cases.
4. Fabrics and textiles: Solid-colour fabric. Elements such as chenille, linen, and cotton are typically utilized.
5. Accents: There are few ornamental features and the design is plain.
5. Rustic Dining Chairs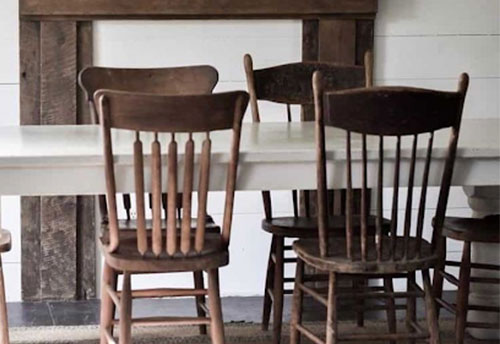 Source: Pinterest
Unvarnished raw wood, defective edges, and a pleasantly free design give the rustic styles a pastoral, old-fashioned feel. The "log" shaped structure of the featured chair is paired with a patterned padded seat.
6. Coastal Dining Chairs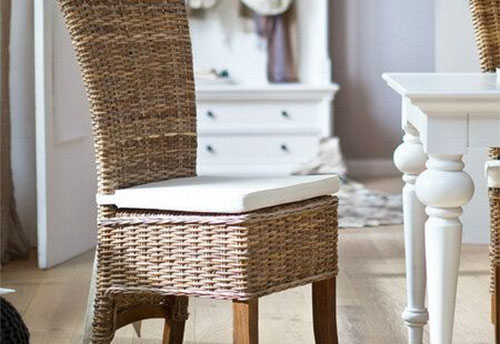 Source: Pinterest
Coastal is a style that, as the name suggests, is supposed to give a feeling of being near the water. These seats, shown in our sample below, include lighter tones, untarnished wood, and a laid-back vibe.
Wherever the coastal design is used, it gives off a seaside vibe. It has clean lines and a rich texture, making it ideal for beach-themed spaces. Straight legs, which are supposed to withstand weather fluctuations, are generally added to the style.
7. Shaker Dining Chair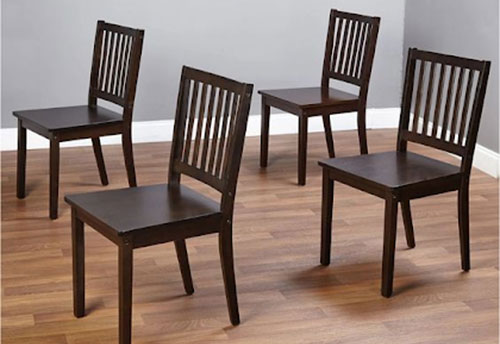 Source: Pinterest
Shaker design is a subset of utilitarian and minimalist styles. When not in utilization, these chairs with a "ladder-back" are intended to be fixated. Flat angles and unfussy details are popular in this design, as shown in our sample.
The Shaker style is known for its simplicity. When using a two-tone, two-wood finish in a contemporary style. The curved steam bending slats provide excellent lumbar support. When purchasing chairs, look for signs of period-accurate craftsmanship or lumbar support in the specifications. The back of period-correct pieces will be straight. The spread or sabre leg is a signature feature of the Shaker style. This curved identification, set against a straight apron, draws attention and contributes to an unusual look. You have a powerful combo when the table and chair legs complement each other.
How to Buy the Right Style of Dining Chair Wholesale
1. For a Traditional Style
Choose a farmhouse chair, such as a Shaker Style or Windsor Chair, for a traditional aesthetic in your dining area. The slatted back and spindle legs are reminiscent of early designs, giving your home a classic look. Overall, it strikes the perfect blend of classic and rustic, with a hint of the industrial.
2. For Contemporary Style
Don't be hesitant to use contrast by bringing in a modern-style dining chair. We adorned our table with Parsons chairs.
With a high, sturdy back, completely upholstered seats, and armless designs, the chair has a clean, uncomplicated look. The streamlined structure works with interiors and dining tables of any style, notably rustic! It's a much more complimentary design that's perfect for mid-century or excellent design, and the aerodynamic shape matches with décor and dining tables of just about any aesthetic, including rustic!
3. For a Mid-Century Modern Style
The Wishbone Chair is a mid-century modern design classic that complements a rustic farmhouse table beautifully. Danish designer Hans Wegner was influenced by the designs of Ming Dynasty chairs when he created this chair style in 1949. They have a woven cord seat and a bentwood frame and are designed to envelop the body and offer comfort and support. The elegant design expertly blends classic and modern design elements.
Wishbone chairs have lately resurfaced in the design world, and they're especially well-known for their utilization in modern rustic décor. We love the juxtaposition between the traditional farmhouse table and this modern dining chair style's curving forms and natural textured seats.
4. For Rustic Style
If you want a refined, rustic aesthetic, this dining room set with Bentwood and slipcovered chairs is ideal for you. Also, one of the most sought-after dining chair styles of all time is the Bentwood.
These chairs are built of a bentwood frame that is lightweight, robust, and oh-so-elegantly built. For a more industrial perspective on this traditional form, several modern variations are available in metal. For a more professional aesthetic, we love how this space replaces the end chairs with slipcovered chairs. This is also ideal for families who want chairs at either end of the table that is more distinguished.
5. For Modern Rustic Style
Contemplate Campaign type chairs if you prefer a modern rustic look. Even though these leather-upholstered chairs aren't collapsible, they nevertheless have the campaign look. Their braided backs and bentwood frames will infuse any environment with individuality, warmth, and flair.
They fabricate the ideal modern farmhouse ambiance when paired with a farmhouse table. Keep in mind that leather fabric is more costly than cloth upholstery, but it is far more lasting and simpler to clean––not to mention that it appears extra fashionable in any environment.  
Other things to Keep in Mind
The Popular Style in Your Sales Territory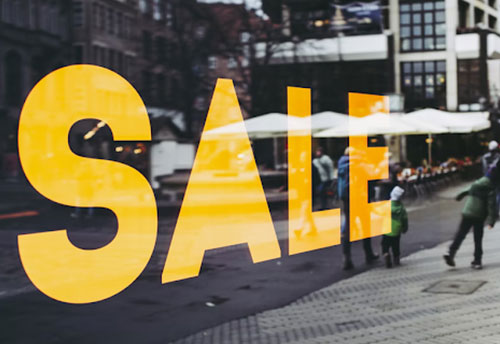 Source: Unsplash
Every sales territory has a dining chairs style that is unique to them. This means that each retailer or salesperson in that sector simply prefers that particular style. Therefore, going in contrast to this will mean that you'll have a hard time either getting a hold of those unique styles(if you need them for your home) or simply having a hard time altogether.
Match the Style of Dining Tables (for commercial projects)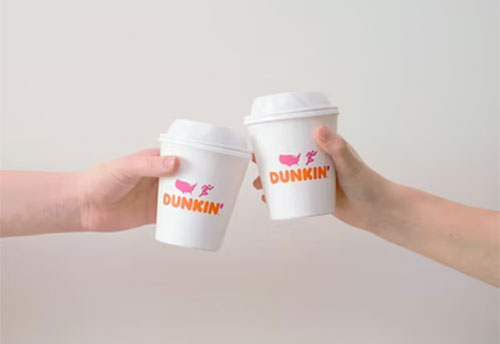 Source: Unsplash
When you are buying bespoke dining chairs, you have to consider the design of your dining tables. This is both essential for home use and essentially crucial for commercial projects. The last thing you need to have in your dining exhibition is to mismatch a dining chair style with the wrong set of dining tables.
Pick the Right Materials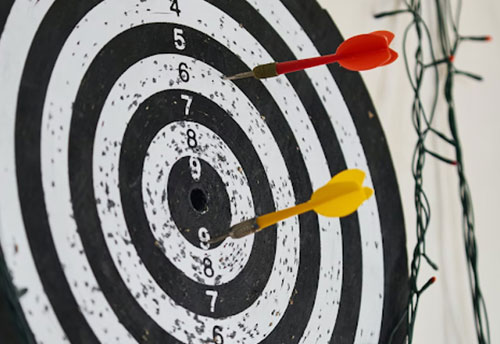 Source: Unsplash
The material you pick affects not just the longevity and robustness of your dining room furnishings, but also the space's overall appearance. Obviously, this is a matter of personal taste, but it also relies on financial constraints. To achieve a visually balanced effect, it should complement the dining table as well as other elements in your dining area. Wood and wrought iron, for example, look great together and may be combined to create a timeless exquisite style. Wood, iron, plastic, vinyl, leather-covered chairs, and those with upholstery are all popular chair materials. You may create a trendy retro or casual dining room by using acrylic or plastic chairs.
Plastic chairs are available in a variety of sleek, minimalist designs and are ideal for use in compact spaces. Depending on the design, wooden chairs can be either traditional or rustic. Wood is an adaptable material that may be utilized to achieve a wide range of styles. You may colour-coordinate your dining room beautifully with distinct stains and varnishes. Check that the wood is robust and that the chair joints are well-bonded. Metal chairs are also extremely adaptable, allowing for a variety of appearances. For a truly contemporary style, strive for clean, minimalist metal shapes. Alternatively, you might go for a Victorian-style decorative wrought iron chair. Simple rustic designs might also be seen.
Wrought iron dining chairs are available in a variety of finishes and upholstery alternatives, allowing you to design a colour-coordinated dining area. Wrought iron chairs are frequently coupled with matching dining tables with similar ironwork and polish to provide an attractive effect without going to great lengths. Metal chairs look well with a weathered wood top on a rustic dining table to create a lovely mix of textures and materials. For a textural and light choice, go with rattan or wicker chairs. Your dining room will feel earthy and organic with these materials.
Colour, texture, and design are all key considerations when selecting upholstery fabric. You should also think about the material's cost and endurance.
Leather upholstery is easy to clean and long-lasting. As the leather matures and softens, it becomes even more attractive, and the various colour alternatives enable you to adapt the chair upholstery to your room's colour scheme. To complement a light-coloured dining area, choose dark, dramatic leather upholstery.
Having the right material helps to ensure that you get the best.
Consider the Floor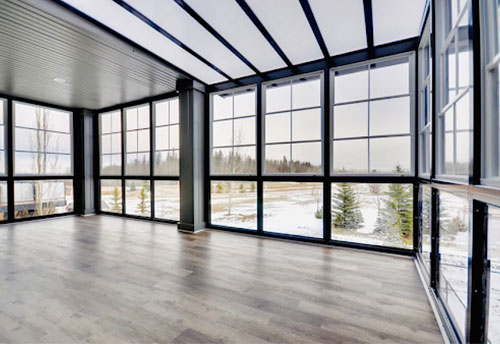 Source: Unsplash
Your housing floor has a great impact on how the dining chair styles will appear to your guests. Every detail of the dining chair style needs to complement the flooring design. For a commercial setting such as a cafe or restaurant, you need to ensure that what you choose in your dining setting.
Conclusion
So, there you go, the different styles of dining chairs in the market. And while knowing this is essential to ensuring that you get the value for your money, you want to make sure that you do not end up with bad quality.
With that in mind, we believe that working with us gives you value for both quality and money-worth. We have experienced team and industrial capabilities to meet our customer's needs. Contact us and let us be your guide to meeting your dining set-up goals.